And just a COUPLE more TV Dweebing items
Editor's Note: A couple of TV items too important to wait till we had a 'minyan' of postables---
Elizabeth Mitchell joins cast of LOST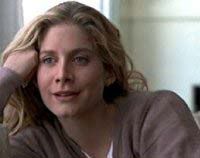 Elizabeth Mitchell will join the cast of ABC's LOST as a regular cast member.
Mitchell will play Juliet on the show, but details about her character are still being kept under wraps. It was reported, however, that she may be a new love interest for Jack (Matthew Fox). Could she possible meet him while he is being held prisoner?
Editor's Note: If it isn't going to be Kate, this is a lovely, talented, intelligent actress well worthy of 'our' Jack. (A smart

blond

....go figger)!
Mitchell is one of two regular players LOST has added for next season. Brazilian actor Rodrigo Santoro signed on to co-star on the series this week.
Ira Steven Behr drops hints about The 4400
Ira Steven Behr offered multiple hints and a little honesty regarding the character of 4400 leader Jordan Collier (Billy Campbell, below). Behr is the executive producer of the show, and spoke at the Comic Con this past weekend.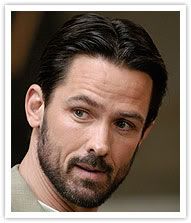 Collier was assassinated in the second season, but mysteriously re-appeared in the last few minutes of the final episode last season.
"
Well, where was he last time
?" Behr said. "
Let's just look at this logically. The last time Jordan Collier disappeared, where was he? He was in the future, right? With all these other people allegedly ... taken to the future. Then he was killed and disappeared again. Where do you think he might have gone?"
Editor's Note: Umm....nope. Not gettin anything. Give me another hint? (snicker...)
Behr added, "
We will find out where Jordan Collier was according to Jordan Collier, and ... then it's up to all of us collectively to decide whether or not we believe him. ... I still have my doubts."
Then comes the honesty. Campbell, who was also attending the press conference at the Comic Con, said the following:
"I have absolutely no idea what the explanation will be. They are making it up as they go along, which is part of the joy of the show."
Editor's Note: That might be fun for the actor, but it's rarely a good idea when it comes to the impact and staying power of the show. (And by 'staying power', I don't mean longevity on the air, since the creators of "Stargate" change their minds about story arc often in the middle of an individual episode, and look how long THAT thing's been on the air. No. I mean 'staying power' in the annals of good scifi).