Hurry Up and DWEEB
Editor's Note: NO TIME!! Running around! CRAZED!
Actually have WORK to do. Drat.
So here are the big/breaking items we can't live without till the schedule settles down ---
A Bunch of LOST News
Comingsoon has posted highlights from the LOST Comic Con presentation. They list a bunch of Season 3 scoops, none of which are too spoilerish.
Describing the presentation, Comingsoon writes,
"co-creator/executive producer Damon Lindelof, executive producers Bryan Burk and Carlton Cuse, and stars Jorge Garcia (Hugo) and Daniel Dae Kim (Jin) attended the San Diego Comic-Con today and talked about the upcoming season three starting on October 4.

The presentation was briefly interrupted by a planned protester, a Rachel Blake, who yelled at them for supporting the Hanso Foundation and told people to go to
HansoExposed.com
."

Some of the more notable scoops mentioned:
- Season three will have a vastly different feeling, but at the same time reembrace the roots of the series.
- Season three will focus more on adventure.
- The first six episodes in the fall will be like a mini-series and focuses on the captivity story of Jack, Kate and Sawyer.
- We'll learn more about The Others and Alex's story.
- An event will happen mid-season that will blow people away!
Editor's Note; ARGH! Tease tease TEASE. (and this will no doubt happen RIGHT before the show goes on hiatus until spring?)
- J.J. Abrams will co-write the first episode which is titled "The Tale of Two Cities." He'll also direct the seventh episode, which is the first episode of the second half of the third season (early next year).
- They are going to reveal what happened to Locke, Desmond and Echo.
Editor's Note: Well I would HOPE so!
- They are adding new regular characters, which they are casting for now.
Editor's Note: For a deserted (or SEMI-deserted) island, they sure have a lot of TRAFFIC!
- You'll see more scenes from the outside world (taking place at the same time they are on the island).
Editor's Note: COOL!
- Desmond and Penny's relationship forms a new seed for a new element in the series.
- Libby will be back to fill in the gaps.
- Within the first few episodes Kate "gets with someone".
Editor's Note: Jack? Sawyer? Vincent?
- They are going to explain the medical miracles.
- They debunked the rumor that the monster is a cloud nanobot.
- The hyroglypics on the countdown clock are signs of the underworld.
Editor's Note: The underworld as in the mafia or as in HELL?
- They have 4 to 5 seasons planned out, and they knew the beginning and ending from the start. Going beyond 5 seasons would be stretching it, they said.
Editor's Note: This brings me back to one of my major themes/soap boxes....when show creators have a thru-line (B5, Star Wars, to some extent Farscape) everything has a LOT more heft and emotional staying-power. It frees the writers to focus and pull back in an almost balletic way because they really are in control of the whole dance. You can tell. (and you can REALLY tell when they are making it up as they go along....Star Trek).
- If they introduce a question on the show, they already know the answer.
Editor's Note: Amen!
- They do look at fans' reactions and that does affect how they do things on the show.
- They showed a promo for the 13 "Lost" diaries that will be on Verizon, which featured Hugo finding a camera and interviewing people on the island.
- A "Lost" game from Ubisoft is coming next year which features a new story.
- On the season two DVD, you can expect one feature which has all of Sawyer's famous lines!
Editor's Note: And he is not wearing a shirt while he delivers them? (She lives in hope.)
I owe you buckets of STAR WARS news....it's steeping... but in the meantime, here's a brief taste ----
Sansweet updates upcoming STAR WARS series
Steve Sansweet, Lucasfilm's Head of Fan Relations, gave everyone an update on the upcoming STAR WARS animated and live action series.
Sansweet said that the animated series is scheduled to premiere in 2008, and the live action series is aiming to debut before 2010.
Editor's Note: I would HOPE it's beFORE 2010! Jeez, string us along, why doncha!
"
We've been spending the last couple of years building from scratch two new state-of-the-art digital animation companies, one at Skywalker Ranch and one in Singapore,"
Sansweet said. "
The scripts for the first batch of shows have been completed, and Animation is hard at work on the first episodes."
Sansweet also added that David Koepp's script for INDIANA JONES 4 is still a couple of months away, but the hope is that pre-production can start rolling by the end of this year, early 2007 at the latest.
Hayden Christensen in JUMPER
?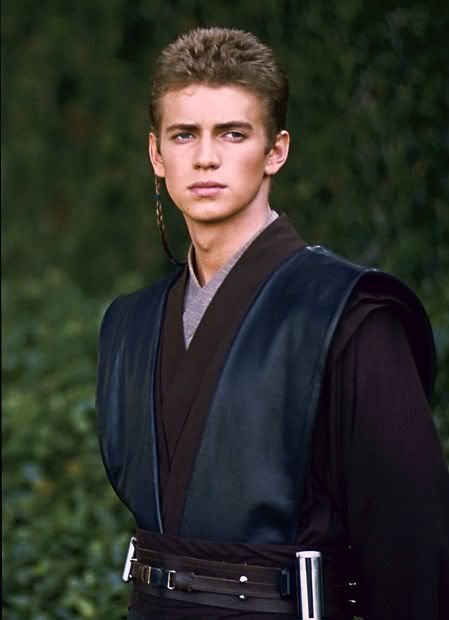 Editor's Note: As a non-dweeb co-worker just opined when he saw me posting this pic..."He's so dreamy". (
This non-dweeb was being snarky. But then, he's Canadian and is no doubt bitter that a fellow Kanook is SO much dreamier than HE is
).
Cause our Hayden IS so dreamy.....
Samuel L. Jackson told
Moviehole
that Hayden Christensen might be starring with him in the upcoming film JUMPER.
He would join Samuel L. Jackson, Tom Sturridge, Jamie Bell and Teresa Palmer in the cast. Doug Liman (Mr. and Mrs. Smith) is attached to direct the sc-fi thriller for the studio.
JUMPER is based on a Steven Gould novel and follows a kid from a broken home who discovers that he has the ability to teleport. In his quest for the man he believes is responsible for the death of his mother, the kid draws the attention of the National Security Agency and another youth with the same abilities.
Jackson will be playing an NSA agent who tracks the jumper.
Editor's Note: No script and no cast....BUT WE'VE GOT A POSTER!
Poster released for upcoming STAR TREK movie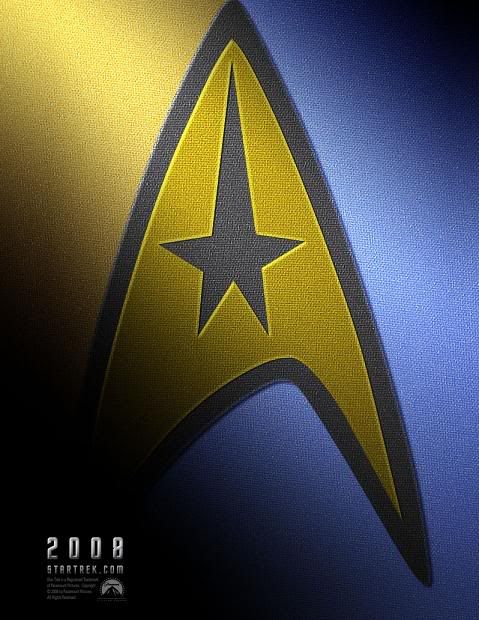 The production team for the upcoming STAR TREK movie saw fit to release a piece of artwork this weekend, coinciding with this year's Comic Con.
J.J. Abrams and Damon Lindelof are producing the film, Bryan Burk, Alex Kurtzman and Roberto Orci will executive produce.
You can look for STAR TREK to beam back into theaters sometime in 2008.
Tim Allen and Tom Hanks return for TOY STORY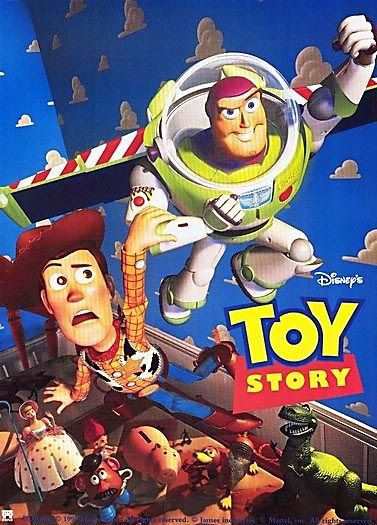 Tim Allen said in a recent interview that both he and Tom Hanks would be returning to add their voices in the upcoming Pixar film, TOY STORY 3. Allen will once again voice Buzz Lightyear, while Hanks will provide the voice for Woody.
"
It's going to be great
," said Allen. "
We have John Lasseter, the original director, and I believe Tom is on board."
Allen also went on to say that he has had a look at the script and feels this script is stronger than the previous film.
Disney's Chief Executive Robert Iger revealed in May that Disney had started production on the third film. Once Disney acquired Pixar, Pixar took over production of TOY STORY 3.
Casting news for THE SPIDERWICK CHRONICLES

Freddie Highmore and Sarah Bolger have been cast as the three Grace children in the fantasy film
The Spiderwick Chronicles
, which Paramount Pictures and Nickelodeon Movies will been shooting Sept. 12 in Montreal, says The Hollywood Reporter.
Written by Holly Black and illustrated by Tony DiTerlizzi, THE SPIDERWICK CHRONICLES is about two twin boys and their sister who discover a land filled with fairies and goblins inside their great-uncle's dilapidated house. The project was first optioned for film back in June 2003.
Mark Waters will direct the film from a screenplay by John Sayles based on the best-selling series of children's books by Holly Black and Tony DiTerlizzi.
In the movie, the three Grace children move to the ancient Spiderwick mansion, where they discover Brownie, an enchanted creature who introduces them to a world of goblins, fairies and sprites.
Highmore will play the dual role of the troubled Jared and his bookish twin Simon. Bolger will play their sister Mallory.
Editor's Note: Freddie Highmore, this generation's Haley Joel Osment. (who we hope is ok after he wrapped his car....our baby is DRIVING!....around a tree).