Friday SW Pics....and another BIG DAY IN (Dweeb) History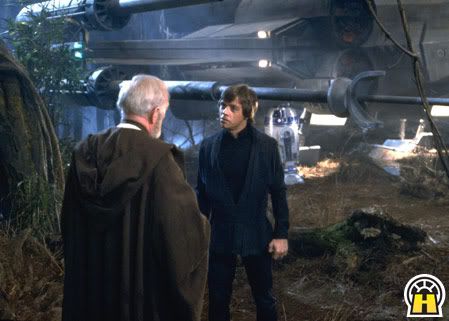 Unlike his spectral scenes in Empire, Alec Guinness was present on set for Jedi, with his translucency added in postproduction, which makes for these intriguing photos of a corporeal Obi-Wan facing Luke.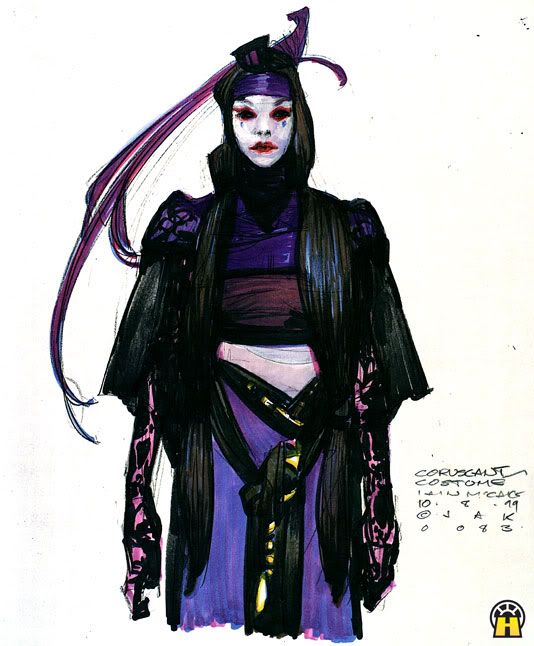 A moody Coruscant ensemble developed by Iain McCaig for Episode II.
EDITOR'S NOTE: I THINK I WANT THIS COSTUME! (VERY NIFTY)!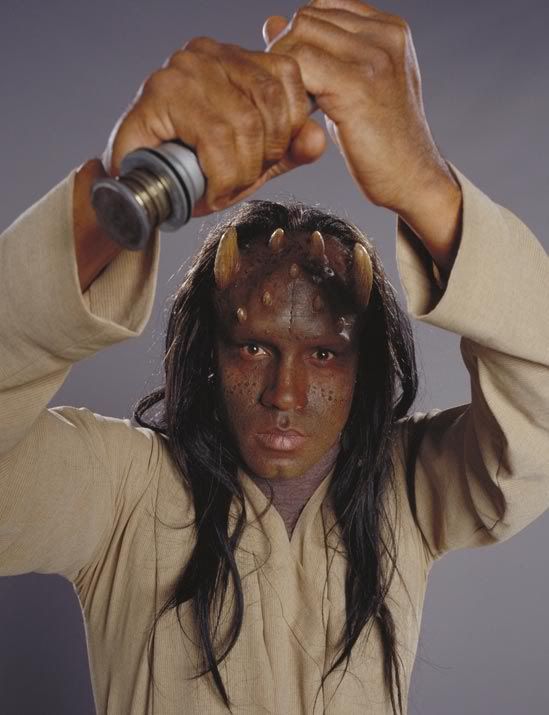 Agen Kolar (Tux Akindoyeni) had best work on that defense.
This alcove of the Sidi Driss Hotel in Matmata, Tunisia will become the dining area of the Lars Homestead.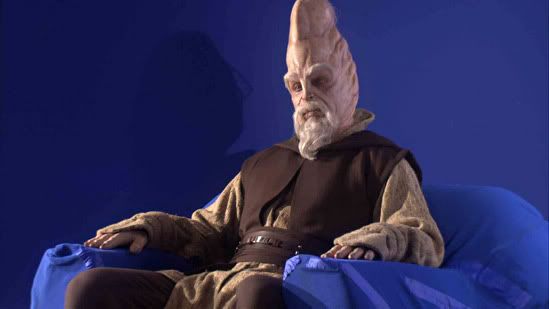 In order to separate his image from the background to transform him into a hologram, Silas Carson (Ki-Adi-Mundi) sat on a bluescreen-draped Jedi Council chair.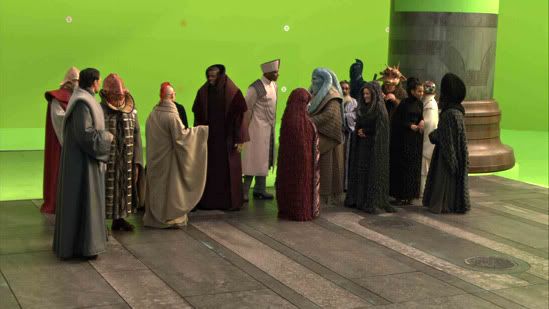 A throng of loyalist Senators await the safe return of Chancellor Palpatine in this image direct from the HD camera. Note that Ahmed Best's features are visible as a "headless" Jar Jar Binks
EDITOR'S NOTE: HOW SOME PEOPLE....NOT THE QOTD...

PREFER

JAR JAR, I GUESS.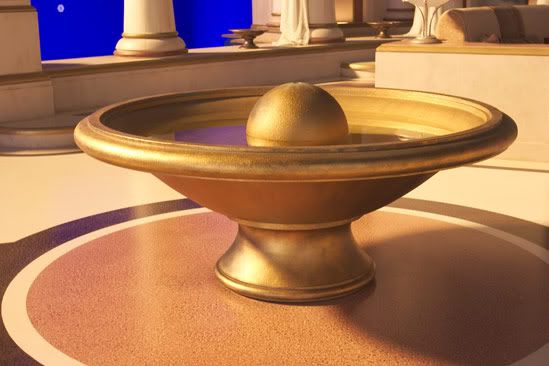 This fountain set dressing on Amidala's veranda, though filled with water, did not actually burble. The moving water was added digitally.
AND LAST, BUT MOST CERTAINLY NOT LEAST....
HAPPY #49 TO CARRIE FISHER!
(
FROM THE QOTD TO THE PRINCESS L HERSELF
)