Why not Potter?!
David Yates to direct 'Harry Potter and the Half-Blood Prince'
Director David Yates has confirmed that he will be back to helm the movie adaptation of JK Rowling's sixth book '
Harry Potter and the Half-Blood Prince'
.
Yates, who has also directed '
Harry Potter and the Order of the Phoenix'
, revealed to SCI FI Wire that he was indeed returning along with Daniel Radcliffe, Rupert Grint and Emma Watson.
Editor's Note: You'd think they'd at least wait to see if "Phoenix" is any good. (I mean, what if no one goes to SEE it?....snicker....)
"
I am doing Half-Blood Prince, and I'm doing it because I love the world, I love the characters
," Moviehole.net quoted him, as telling SCI FI Wire.
"
I think I have more business with this world and these characters
," Yates added.
The award winning director reveals that is glad that he will be getting a chance to continue and develop the tonal shift that he has taken in the fifth Potter flick.
"
I've made a kind of tonal shift with the fifth film, which I want to continue and develop into the sixth film,"
Yates said. "
And I can see the fifth story evolving into the sixth story in a really interesting way. So I'm on a
journey
with this material and this world, and I'm keen to complete it,"
he added.
While the '
Order of the Phoenix'
is due to hit theatres on July 13, this year, "
Half-Blood Prince"
is in preproduction with an eye to a November 2008 release.
Editor's Note: Oh why, god, WHY do they TAKE so long!???!!! (If they make me get a REAL LIFE, I will be VERY upset)!
OOTP to feature 100 centaurs
Framestore CFC, a firm which works on some of the special effects seen in the Harry Potter movies, has updated its site with some information on the
Order of the Phoenix
film, including that there will be over 100 centaurs.
Editor's Note: Oooo...HORSIES. (giggle)
"
We have been hard at work on some of the film's most demanding beings, including over 100 centaurs, a house-elf named Kreacher, the return of Fawkes the Phoenix and assorted magical effects. In addition, we are creating the films title sequence for the first time."
'Deathly Hallows' Special Edition at 816 pages
Scholastic has updated their bookseller information page with a page count of 816 pages for the US Special Edition of
Deathly Hallows
. A description, which has been available for sometime, explains what the extra 32 pages will hold.
Includes exclusive insert featuring near scale reproductions of Mary GrandPre's interior art, as well as never-before-seen full-color frontispiece art on special paper. The custom-designed slipcase is foil-stamped and contains a full-cloth case book that has been blind-stamped on front and back cover with foil stamping on the spine.
The book includes full-color endpapers featuring jacket art from the Trade edition and a wraparound jacket featuring art created especially for this edition by Mary GrandPre.
Editor's Note: I'm not usually suckered in by all these 'special' editions of things, but depending on the difference in cost, this one....just for the GrandPre art ALONE....might be worth it!
New Wizard of the Month at JKRowling.com

A witch who we've all come to know is featured this month at JK Rowling's official website:
Helga Hufflepuff(Medieval, precise dates unknown)
One of the four celebrated Founders of Hogwarts, Hufflepuff was particularly famous for her dexterity at food-related Charms. Many recipes traditionally served at Hogwarts feasts originated with Hufflepuff.
Editor's Note: And check out the groovyniftykeano pics I just found!!!!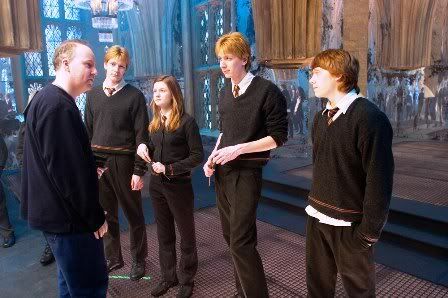 Editor's Note: WHEN did the twins get so adorable??!!! (And when did they stop being identical?)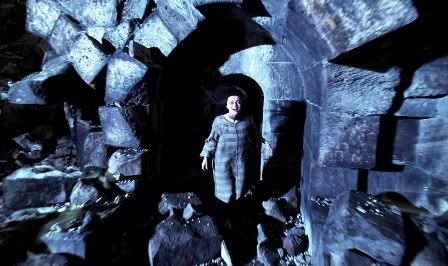 Editor's Note: She's not evil. She's just misunderstood.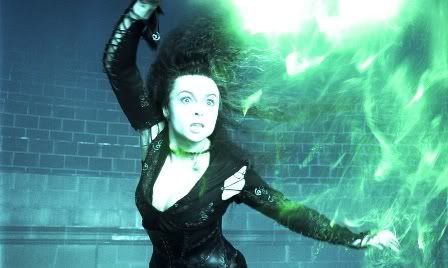 Editor's Note: No, scratch that.... She's evil.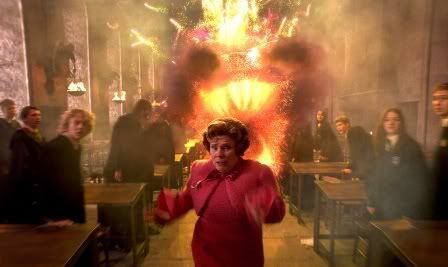 Editor's Note: And now, a musical number....

She had it Coming

.....(with apologies to Kander and Ebb).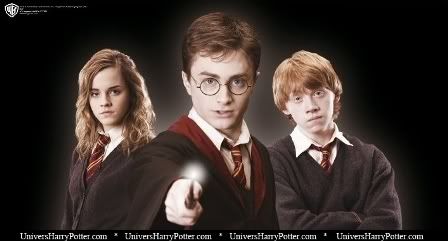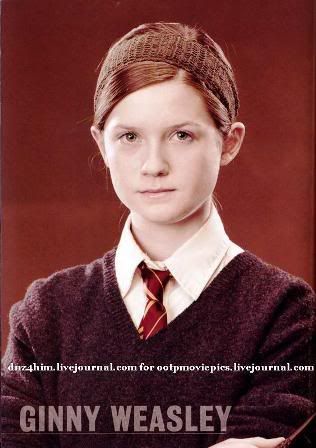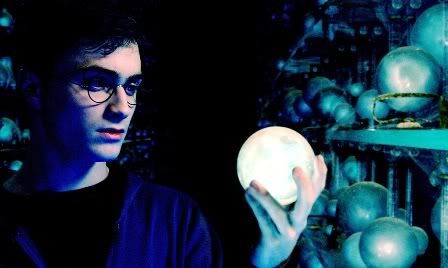 Editor's Note: This is JUST like I imagined it when I read the book.....only WAY cooler.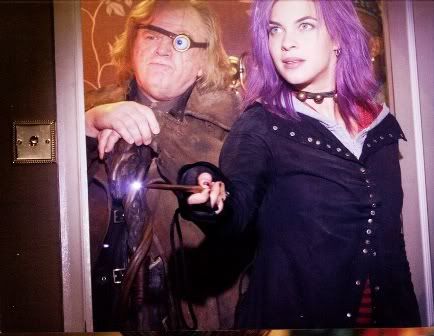 Editor's Note: LOVE Tonks. love her love her LOVE her! (And how cool as an actor to get to play the same character but NOT....MadEye, the REAL one this time!)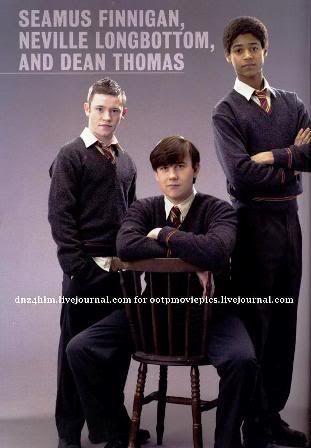 Editor's Note: WHAT are they feeding the kid playing Dean?