Breaking Star Wars News
EDITOR'S NOTE: I HAVE SOME MORE COOL-AND-NIFTY SW ARTICLES AND PHILOSOPHY SAVED UP.
BUT THAT WILL HAVE TO WAIT.
HERE'S SOME ACTUAL NEWSY ITEMS WE NEED TO POST. (QOTD. INTREPID 'GIRL' REPORTER).
FIRST UP....HAPPY NUMBER 53 TO QUI-GON JINN! (MR. LIAM NEESON IS NATAL-DAYING TODAY).
EDITOR'S NOTE: HEY...ODDBOB! YOU GONNA LOOK THAT GOOD IN TWO YEARS?! (????)
6 Star Wars DVDs in the Fall
According to sources for
ComingSoon.Net
, we'll be seeing 6 different Star Wars DVD releases on November 1st of this year.
EDITOR'S NOTE: I HAD HEARD SEPT OR OCTOBER. SO YOU WERE CORRECT, JOEL. THAT WAS OVERLY OPTIMISTIC OF ME. (6-PICTURE MARATHON. NOVEMBER. CHEZ QOTD!!!)
It looks like you can buy the final movie separately, buy the prequels together or buy all six films in a complete set.
Whether or not this is the "definitive release" of the complete saga is unknown, but we can sure hope for a pile of new extras.
Here's the list we were given:
Star Wars Episode III: Revenge of the Sith (Widescreen) 11/1
Star Wars Episode III: Revenge of the Sith (Full Screen) 11/1
EDITOR'S NOTE: WHY WOULD YOU BUY THIS?
Star Wars Episodes I-III (Widescreen) 11/1
Star Wars Episodes I-III (Full Screen) 11/1
Star Wars Episodes I-VI (Widescreen) 11/1
Star Wars Episodes I-VI (Full Screen) 11/1
Return of Audio Dramatizations
Previously only available on cassette, the full-cast audio dramatizations of the
Tales of the Jedi
and
Tales of the Jedi: Dark Lords of the Sith
are now available on CD from HighBridge Audio.
Also available are the audio dramas of
Dark Empire
and
Dark Empire II
, previously only on CD as part of the Dark Empire Collector's set with
Empire's End
.
EDITOR'S NOTE: HEY...LOOKIE! MORE STAR WARS

FOOD

!!!!
Blue Bunny Brings Sweet Revenge!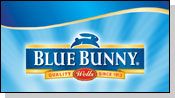 If your backyard feels less like Hoth and more like Mustafar, beat the heat with new
Revenge of the Sith
ice cream treats from Blue Bunny. Only available from your neighborhood ice cream trucks
EDITOR'S NOTE: AWWW, SHUCKS. FIND ME A

TRUCK

, DARNIT!!!
, these treats come in two tastebud-satisfying varieties -- Lightsaber Bomb Pops and Darth Vader character ice cream confections.
"
Blue Bunny felt the release of Revenge of the Sith would coincide great with the start of the ice cream season,"
Lesley Bartholomew, Public Relations Manager for Wells Dairy, Inc., says. "
The novelties are being sold off ice cream trucks directly to kids and their parents, both of whom are fans of the Star Wars movies."
This marks the first time Blue Bunny has created ice cream products for a Star Wars film.
Blue Bunny has developed two kinds of Star Wars products including the Darth Vader Face Bar and three different Lightsaber Bomb Pops including red, green and blue to represent the various lightsabers used in
Revenge of the Sith.
EDITOR'S NOTE: ONLY THE NAUGHTY KIDS GET THE RED ONES?
The Lightsaber Bomb Pops come in Sour Blue Raspberry or Sweet Cherry with sour inner cores, while the frozen Darth Vader confection is available in cherry, fruit punch and berry flavors with sour cherry bubblegum eyes.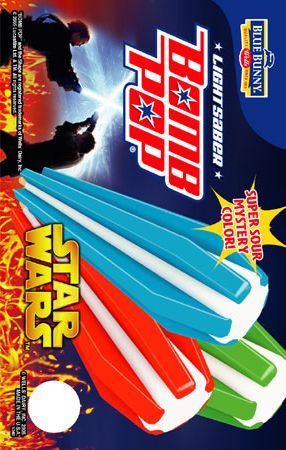 "
Our Star Wars products have been a hit with kids already
," Bartholomew says. "
We felt kids would love the Darth Vader Face Bar because it tastes great with cherry, fruit punch and berry flavors along with the all-time favorite -- sour bubblegum eyes. Plus, it is well recognized by all Star Wars fans. The Darth Vader Face Bars are now one of the fastest selling products on ice cream trucks."


EDITOR'S NOTE: AND IT'S FAT FREE!!!
Even though the ice cream trucks won't be playing the Imperial March as they drive through your neighborhood, and you still might spot one of the specially-decorated
Revenge of the Sith
ice cream trucks with Vader-themed decals.
After Episode III: Dark Lord
In Episode III you witnessed Anakin Skywalker succumb to the dark side and be reborn as the fearsome Darth Vader. To find out what happens next, you'll need to read
Star Wars: Dark Lord: The Rise of Darth Vader.
The Republic has become the Empire, ruled by the wicked Palpatine
EDITOR'S NOTE: BOO HISS. (LIKE HAMAN AT PURIM. WE SHOULD RATTLE NOISEMAKERS AND BOO EVERY TIME WE HEAR HIS NAME! OR NOT.....)
with order enforced by his new right hand agent, Darth Vader. The galaxy is reeling from civil war and the shocking elimination of the Jedi Knights.
EDITOR'S NOTE: SNIFFLE....
Some worlds are resistant to the New Order, and are determined to make a stand against these sweeping new changes.
One of Darth Vader's first tasks is to snuff out these early embers of resistance, and it is this mission that will lead him to discover his true strength and come into his own as the Emperor's iron fist.
Star Wars: Dark Lord: The Rise of Darth Vader
is a new novel by author James Luceno.
Together with his previous book,
Labyrinth of Evil
and Matthew Stover's bestselling
Revenge of the Sith
novelization (which are now being combined into an omnibus), this new hardcover forms a trilogy of novels chronicling the collapse of the Republic and the emergence of the Empire.
Star Wars: Dark Lord: The Rise of Darth Vader
is due out in hardcover from Del Rey Books on November 22.
EDITOR'S NOTE: THAT IS

WAY

TOO LONG TO WAIT, DARN IT!!!
Here's a first look at a solicitation version of the cover; the final cover may vary.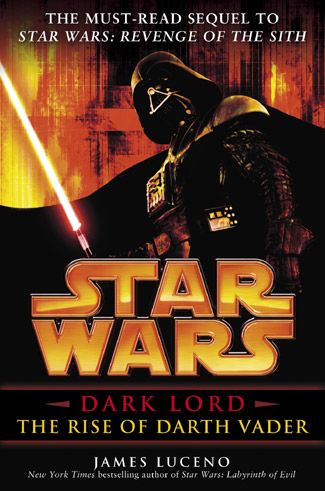 AFI to fete Schrader with Schaffner medal
Paul Schrader will receive the 2005 Franklin J. Schaffner Alumni Medal, awarded annually to a graduate of the AFI Conservatory, at the
AFI Life Achievement Award Tribute to George Lucas
on Thursday at the Kodak Theatre at Hollywood & Highland.
Schrader, who has screenplay credit on "Taxi Driver" and "Raging Bull" in addition to his directorial efforts such as "Blue Collar, "American Gigolo" and "Affliction," was a member of the first class at the AFI Conservatory.
EDITOR'S NOTE: BUT ENOUGH ABOUT SCHRADER....DID WE KNOW ABOUT THIS UNCLE G LIFE AWARD? (NOT TO BE CONFUSED...HEAVEN KNOWS...WITH A WOOKIE LIFE-DAY THING)?
'Sith' keeps o'seas hold; global cume hits $618 mil
The Force in the shape of George Lucas'
"Star Wars: Episode III -- Revenge of the Sith" ruled the overseas roost for a third straight weekend as two newcomers to the international scene -- Robert Rodriguez's crime thriller "Sin City" and DreamWorks' new animated entry "Madagascar" -- showed early signs of making strong impacts at the boxoffice.
Also new in the foreign marketplace, Adam Sandler's "The Longest Yard" kicked off in Australia and Mexico.
Still on view on 9,630 screens in about 105 territories, "Sith" took in $37 million over the weekend to lift its international gross to $309 million, an amount equal to the domestic take to date, and provides the 20th Century Fox release with a worldwide cume of $618 million.
EDITOR'S NOTE: WOOHOO!!! SIZE

DOES

MATTER SOMETIMES!
As it awaits its final offshore bow July 19 in Japan, "Sith" -- which continues to haul in "Star Wars" aficionados in the face of drops ranging from 18% to 50% -- managed to hold on to the top boxoffice position in most key markets.
EDITOR'S NOTE: ALL THAT BOX OFFICE AND IT HASN'T EVEN OPENED IN JAPAN YET? WHERE IT'S GONNA ROCK?!
Germany, off 18% in its third weekend, scored $5.4 million for a market cume to date of $37.5 million; the U.K., off 39%, tallied $6 million for a market cume of $60.8 million; Australia, off 46%, took in $2.7 million for a market total of $21.3 million; Spain, off 50%, hit $2.1 million for a market cume of $19 million; and Mexico, off 41%, recorded $1.4 million to raise its market total to $13.2 million.