Star Wars News
Editor's Note: Not much SW this week. Some tremor in the Force, no doubt
.
First up, Big doins at Hallmark Stores this weekend. Some of it Star Wars-related ---
Hallmark Keepsake Ornament Premiere 2006
Saturday, July 15 and Sunday, July 16 are the dates for this year's Hallmark Keepsake Ornament Premiere.
Here's your first opportunity to purchase four new Star Wars Keepsake Ornaments from Hallmark.
Editor's Note: And if SW ornaments aren't enough to get you there, you get extra points for any ornaments purchased this weekend. PLUS, my hallmark store serves punch and cookies! (if only they served pizza and BEER.....but that's a different kind of store, I guess).
For the first time ever, the animated Star Wars universe is represented by the Clone Wars versions of Asajj Ventress, Anakin Skywalker, and Yoda. Measuring from 1 1/4" to 2 3/4" high, this set of three minatures will retail for $15 US or $19.99 CDN.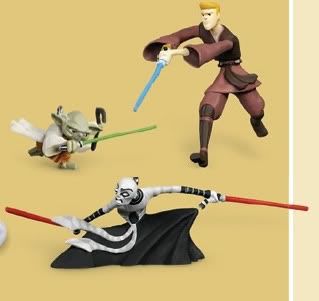 For vehicles this year, a "Magic" (battery-operated) ornament of an Imperial AT-AT and Rebel Snowspeeder from Star Wars: The Empire Strikes Back plays sounds of the battle of Hoth when you press the button. $28 US, $39.95 CDN.
Editor's Note: Cause nothin says "

XMAS

" like the sounds of a BATTLE!
Tenth in the series, Hallmark has again sculpted Luke and Yoda, also from Star Wars: The Empire Strikes Back. $15 US or $19.99 CDN.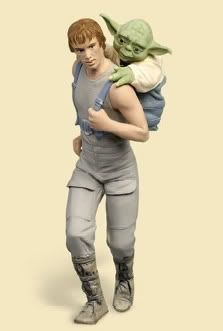 Editor's Note: I could SWEAR we have already had an ornament JUST like this one?
Lastly, from
Revenge of the Sith
comes the classic duel of Anakin and Obi Wan. Another "Magic" ornament that lights up the sabers and plays sounds and dialogue from the movie. $28 US or $39.99 CDN.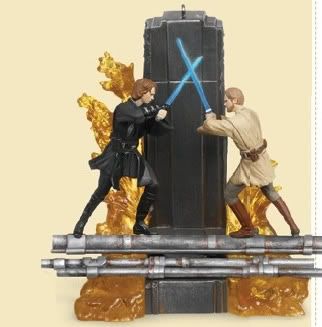 Editor's Note: Ok....THIS one is seriously COOL!
It looks like all four ornaments will be available right away, with none indicated for fall release (as has been done in previous years). See you there!
SDCC Exclusive 501st Trooper Available Online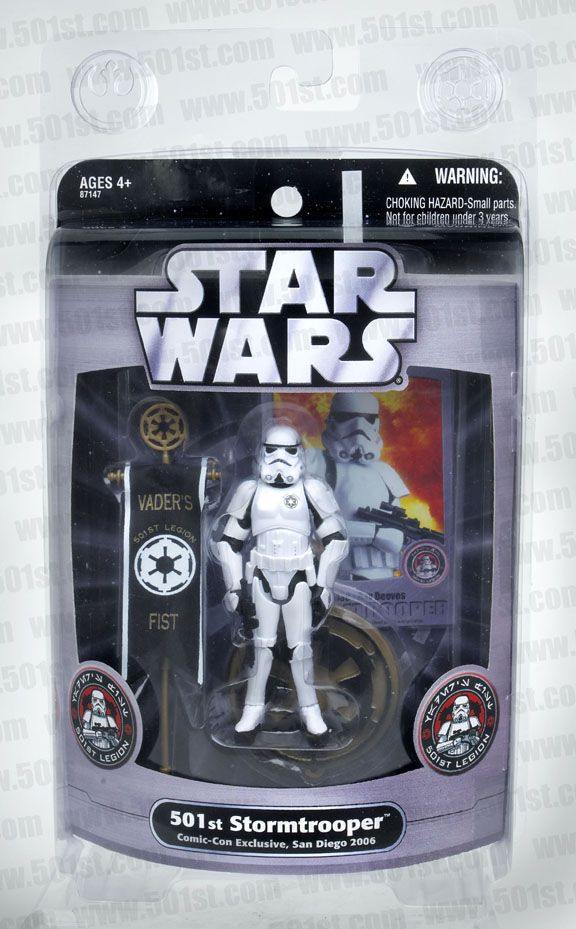 On July 20th the Hasbro San Diego Comic Con exclusive will be available online to those who cannot make the trek out to San Diego this year.
How many per customer is not yet known, but we do expect Hasbro to set a limit.
Editor's Note: Here's the link for the Hasbro online shop.
http://www.hasbrotoyshop.com/
Editor's NOte: And speaking of Star Wars and Hasbro ----
Star Wars At Center Of Hasbro Results
According to Marketwatch.com Hasbro sales have slipped since this time last year.
Here's a brief snippet:
"Hasbro Inc. which reports second-quarter earnings on Monday, July 24, is facing tough comparisons against year-ago results that benefited from strong sales of "Star Wars" merchandise."Star Wars" volume was $51 million in the first quarter, down from $147 million in the second quarter of last year, according to Whitfield.
"Even if the rate of decline remained constant, Hasbro would need to make up $70 million in volume in the second quarter and $247 million for the year," the analyst said in a report.
Whitfield said she believes interest in "Star Wars" waned in the second quarter because of three new movies with related toys -- "Cars," "Superman" and "Pirates of the Caribbean."
Editor's Note: SW Pics for the week ---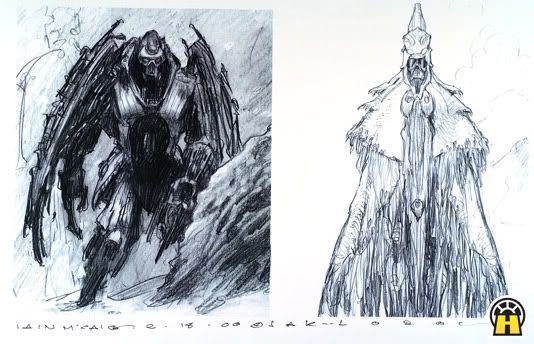 Iain McCaig's illustrations of possible Mustafar inhabitants quickly establish it as a very dark place indeed.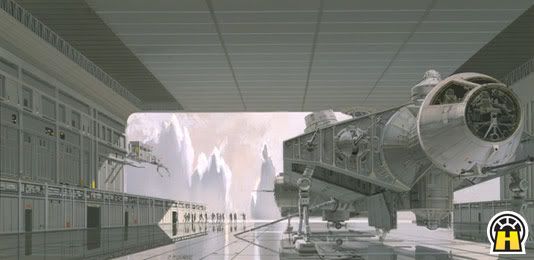 This early concept painting by Ralph McQuarrie features the Millennium Falcon held captive in a hangar bay on the Imperial capital planet of Alderaan
.
Editor's Note: Oh quit your boohoo'ing OddBob! Alderaan is

gone

. buhbYE!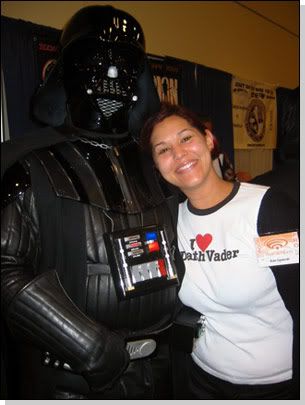 So glad they found one another.