Thursday This AND That
Editor's Note: FIRST UP, A LITTLE BIT OF SAD NEWS:

Barnard Hughes, veteran theater actor, dies at 90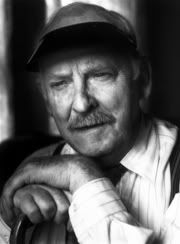 NEW YORK -- Barnard Hughes, who won a Tony for his portrayal of the curmudgeonly title character in Hugh Leonard's "Da," has died after a brief illness.
He was 90.
Hughes died Tuesday at New York Presbyterian Hospital, said Chris Boneau, a spokesman for Hughes' family.
The actor, along with wife Helen Stenborg, were veterans of the New York stage. Hughes made his Broadway debut in "Herself Mrs. Patrick Crowley" in 1935, but it was "Da," some 43 years later that made him a star and won him the best-actor Tony.
He also starred in the 1988 film version of the Tony-winning play.
Among Hughes' other major Broadway credits were "A Majority of One" (1959), "Advise and Consent" (1960), "Nobody Loves an Albatross' (1963), the Richard Burton revival of "Hamlet" (1964), "How Now, Dow Jones" (1967), "Abelard and Heloise" (1971), "The Good Doctor" (1973), "All Over Town" (1974), "Angels Fall" (1983) and "Prelude to a Kiss" (1990).
Editor's Note: And this one sent in by dweebpal Margaret ----
Red Buttons passes away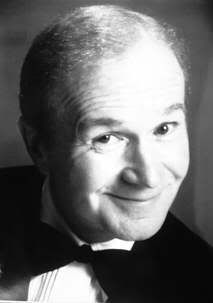 Red Buttons, the carrot-topped burlesque comedian who became a top star in early television and then in a dramatic role won the 1957 Oscar as supporting actor in "Sayonara," died Thursday. He was 87.
Buttons died of vascular disease at his home in the Century City area of Los Angeles, publicist Warren Cowan said. He had been ill for some time, and was with family members when he died, Cowan said.
With his eager manner and rapid-fire wit, Buttons excelled in every phase of show business, from the Borscht Belt of the 1930s to celebrity roasts in the 1990s. He was well known at the latter for his "never got a dinner" routine.
Editor's Note: And of course, June Allyson died last week, so I guess that is our "three".....if you believe that sort of thing. (That the famous go in threes?)
DISNEYBIZ:
Disney said to cut jobs, plan less movies
Report says that movie giant will cut annual film production from 18 movies to eight.
Disney was tight-lipped Wednesday about a report that it plans to slash annual movie production by more than half and eliminate jobs to trim costs and improve shareholder returns.
The plan to sharply cut annual film production from 18 films to eight surfaced in an unsourced report in show business newspaper
Variety
late Tuesday.
A Disney spokeswoman said the company would not discuss the
Variety
article or comment on impending job cuts.
Editor's Note: The mouse is ALLL chatty until it's bad news. NO bad news in the 'happiest place on earth'?
"We are constantly evaluating our business
," Disney spokeswoman Heidi Trotta said Wednesday.
The move comes despite a record weekend box office run of $132 million for Disney's "Pirates of the Caribbean: Dead Man's Chest." Wall Street analysts this week had begun to review estimates for Disney earnings due to the blockbuster ticket sales.
Variety
said all movies would be branded under the Disney logo, diminishing the role of its Touchstone and Miramax film divisions, which produce movies for older and art house audiences.
Editor's Note: The freres Weinsttein must be peeved. Disney insists on retaining rights to the Miramax name when they part company with the W's, despite the name being a blend of the Weinstein brothers' parents names, and now they unceremoniously dump the imprimateur? Mice are COLD, huh?
The studio also plans to "
substantiall
y" cut its workforce as part of an overhaul planned by Walt Disney Studios Chairman Dick Cook, the report said.
Cook has been working for several months on a plan to resurrect the studio division, whose year-over-year revenue comparisons have been down for the last four quarters.
Variety
said the new overhaul would involve deeper cuts than previously anticipated.
Sanders Morris Harris analyst David Miller said Disney could stand to cut expenses, despite the ticket sales seen from "Pirates" or the animated feature, "Cars."
"
The internal rate of return (for the studio division) is not shareholder friendly
," Miller said. "
Obviously, even though 'Cars' or 'Pirates' were big successes, the internal rate of return was insufficient."
Editor's Note: Greed might be good, but it isn't NICE.
But whittling down its movie slate does not necessarily mean the company will change its overall spending on filmed entertainment, he said.
"
It really comes down to how do you want to allocate your capital
," Miller said. "
Do you want to allocate that over 18 films, in which the films cost less, or eight films that cost more? It could be that Disney sees a higher rate of return from tent pole films than from smaller films."
Tom Sherak, a partner at Revolution Studios and former chairman of 20th Century Fox Domestic Film Group, said studios are moving to cut films with "mid-range" budgets.
"
The pictures that studios really get hurt on are the middle of the road films, not the big budget pictures
," Sherak told Reuters. "
The $50 to $60 million pictures that go out and gross $20 million. A big action movie that doesn't ... live up to its potential here, goes out and doubles its take internationally."
Shares of
Disney
(
Charts
) fell 1 percent to $29.93 Wednesday on the New York Stock Exchange
HARRYHARRYHARRY:
One year until Order of the Phoenix
One year from today, July 13th, fans across the United States and United Kingdom will be cued up and dressed in their Potter robes in anticipation of the release of
Harry Potter and the Order of the Phoenix
!
Editor's Note: LET'S GO STAND IN LINE RIGHT NOW!!!!
The next 365 days will be, without a doubt, one of the busiest times for the Potter fandom. Between the pending seventh book and the fifth film, news will run rampant across the globe.
Editor's Note: I still think the book is more than a year away....just from where JKR appears to be in the process. But still....dweeb life IS good.
TELEVISION NEWS:

Field tapped matriarch in ABC drama
Sally Field has joined the cast of ABC's upcoming drama series "Brothers & Sisters."
The Touchstone Television show is a family drama centering on five adult siblings, played by Calista Flockhart, Rachel Griffiths, Balthazar Getty, Dave Annable and Matthew Rhys.
Field will play Nora, the mother of the siblings. The role has been recast as Betty Buckley portrayed the family matriarch in the pilot.
Editor's Note: Good news for Field fans. (including moi). But poor Ms. Buckley. Wonder what happened?
The series -- from executive producers Ken Olin, Jon Robin Baitz and Marti Noxon -- also stars Patricia Wettig, Ron Rifkin, Sarah Jane Morris and John Pyper-Ferguson.
Editor's Note: FABulous cast and wonderful producing credentials. (I wonder if Patricia Wettig will also still play the evil VP-turned-Pres on "Prison Break? And yes, the Ken Olin spousely hiring thing is working well for her, but since she is great in everything she does, who's complaining!)
The one-hour drama is set to air at 10 p.m.
Editor's Note: EST
Sundays during the 2006-07 season.
Field has won two Oscars, for her performances in "Places in the Heart" and "Norma Rae." She also received an Emmy for the 1976 NBC miniseries "Sybil," playing the title role as a young woman with multiple personalities.
More recently, she reprised her Emmy-winning role on NBC's "ER," which earned her the award for guest actress in a drama series in 2001. She also recently appeared in "The Glass Menangerie" at the Kennedy Center and in the feature film "Legally Blonde 2: Red, White & Blonde."
Her credits also include the films "Forrest Gump," "Mrs. Doubtfire" and "Steel Magnolias," while her TV credits include appearances on CBS' "Murphy Brown" and Fox's "King of the Hill."
MacNicol among '24' numbers
Peter MacNicol's schedule is about to become even busier as the "Numbers" cast member is joining Fox's "24" next season as a series regular.
The actor will portray a high-ranking government official in the real-time drama from 20th Century Fox Television and Imagine Television that kicks off its sixth year at midseason.
MacNicol has been a cast member on CBS' "Numbers" since the drama from CBS Paramount Network Television and Scott Free Prods. premiered in January 2005.
He will shoot "24" and "Numbers," which is heading into its third season in the fall, simultaneously.
Editor's Note: Phew. Glad to see they're working it so he can do both, because he's GREAT on "Numbers", and his chemistry with the other leads on that would be sorely missed. (By

ME

, at any rate).
Aaron Ashmore is the new Jimmy Olsen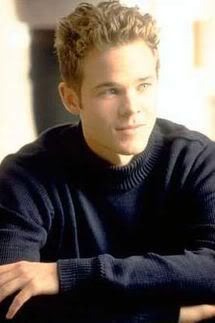 Editor's Note: Ok, so now it makes some

sense

that Chloe.....umm......'became a woman' in the arms of Jimmy (during a summer intership at the Daily Planet a season or two ago). He's a cutie, and well worthy of our Chloe.
Aaron Ashmore, best known for locking lips with Veronica Mars in the show's early days, has been cast as young Jimmy Olsen in TVs "Smallville", according to the king of everything knobs and dials, Mike Ausiello.
Jimmy will apparently be a love interest for young Chloe (Allison Mack), entering her life - or I'm thinking, he's the same Jimmy that apparently took Chloe's virginity in an earlier episode, referred to only by name? - in the season premiere "Zod". He's apparently an importunate little charmer that nags the cub reporter into a date.
"Veronica Mars" fans will remember Aaron for his role as the blonde spunkrat's ex-boyfriend, Troy, in the first season (he recently returned for an episode). Ironically, Ashmore also tested for the role of Jimmy Olsen – the role that ultimately went to scene stealing Sam Huntington – in "Superman Returns".
Speaking of everything Kent, Executive producer Alfred Gough says he's hoping that we'll get to see "Aquaman" – the series that wasn't picked up, sadly – one day, telling WizardUniverse – via KrytonSite - that he may even tie it in with "Smallville" next season. Somehow.
"
We're working on a way to get the pilot out there. That's sort of all I can say at the moment. Whether it's some sort of addition on season six of "Smallville" or not—we're really proud of the pilot. We'd love for the fans to get a chance to see it. The implication when a network doesn't pick up a show is that the pilot sucks and that's not the case. It's not a perfect pilot by any stretch of the imagination. There are other reasons—which are a mystery to us—as to why The CW didn't pick it up. I think it definitely puts Aquaman in a modern context and he's not lame. It's a shame because it would have been a really fun series."

Editor's Note: This was a different Aquadude than guest-starred on "Smallville" though, right? Cause that guy was a stiff. (and not in any sort of GOOD way...ahem.....)



Casting Call: Johnson gets on CBS' 'Case'
Kenny Johnson is set to do a four-episode arc on CBS' crime drama "Cold Case" at the beginning of next season.
Johnson, who guest starred on the show's Season 3 finale, will reprise his character of Joseph, a drug counselor who was believed to be dead for a year before resurfacing. While working on his case, Lilly Rush (Kathryn Morris) finds herself having feelings for him.
Johnson, who co-stars on FX's "The Shield," is repped by the Kohner Agency and manager Danielle Allman-Del.
NBC 'Team' player with comedy
NBC O&Os and affiliates are set to air a sports comedy series dubbed "Sports Action Team" following the network's Sunday night telecasts of NFL games starting in the fall.
The original half-hour show is a semi-scripted series featuring improv actors and comedians as a hapless team of sports reporters. Every week, they will interact with real-world professional and amateur athletes, managers, fans and celebrities.
Editor's Note: Not only is it any IMPROV show...of which I'm not a fan...but it's a SPORTS Improv show. I'm thinking this will be a good time to watch something else. ANYthing else.
"Team" stars Kevin Fleming, Steven Fleming, Niki Lindgren, Antoine McKay, Katie Nahnsen and Al Samuels. Chicago-based production company Towers Productions Inc., which developed the show in association with NBC owned-and-operated WMAQ in Chicago and its president and general manager Larry Wert, said Friday that it will produce 17 episodes of "Team."
The company said the show will air via NBC's West Coast and Rocky Mountain feeds as well as on other NBC O&Os and affiliates.
MOVIE NEWS:
Keys to the kingdom
DW's 'Shrek' sequel boosts cast


Amy Sedaris
DreamWorks Animation has cast a small medieval kingdom's worth of fairy tale characters to appear in "Shrek the Third."
The next installment of the smelly ogre's saga, set for release next year, will star an elite, ninja-like strike force of fairy tale princesses voiced by Amy Sedaris as Cinderella, Amy Poehler as Snow White, Maya Rudolph as Rapunzel and Cheri Oteri as Sleeping Beauty.
Organized by Princess Fiona, the ladies underground resistance movement fends off a coup d'etat by Prince Charming (Rupert Everett) in the land of Far, Far Away.
Also joining the hit animated comedy's cast are Ian McShane as Captain Hook, John Krasinski as Sir Lancelot and Monty Python veteran Eric Idle as Merlin the magician.
Editor's Note: Would you feel terribly bereft if you HADN't been asked to be in this film? I mean, almost EVERYbody is in it.
The film's main roles again will be voiced by Mike Myers (Shrek), Cameron Diaz (Princess Fiona), Eddie Murphy (Donkey) and Antonio Banderas (Puss in Boots).
Justin Timberlake will voice King Arthur, aka Artie.
"Shrek the Third" finds the green ogre married to Princess Fiona, but becoming the next King and Queen of Far, Far Away wasn't part of his plan. When his father-in-law, King Harold (John Cleese), falls ill, it is up to Shrek to find a suitable heir or he will be forced to give up his beloved swamp for the throne. Recruiting Donkey and Puss, Shrek sets out to bring back the rightful heir to the throne, Fiona's rebellious cousin Artie.
Back in Far, Far Away, Fiona's jilted Prince Charming storms the city with an army of fairy tale villains to seize the throne. But they have a surprise because Fiona, together with her mother, Queen Lillian (Julie Andrews), has drafted her fellow fairy tale heroines to defend their "happily ever afters."
As Shrek, Donkey and Puss work on changing Artie from a royal pain into a future king, Fiona and her band of princesses must stop Prince Charming to ensure that there will be a kingdom left to rule.
The DWA comedy will be distributed by Paramount Pictures and is set for release May 18.
Editor's Note: Well it sounds like they haven't run out of cleverness plot-wise.
PRODIGY heading to big screen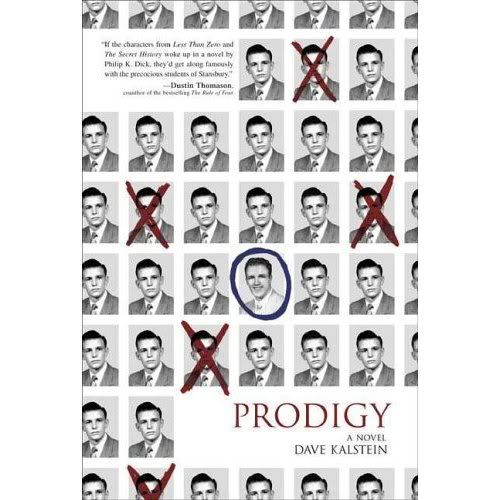 Intrepid Pictures has purchased the rights to Dave Kalstein's novel PRODIGY. They have hired Kalstein to adapt it into a screenplay and production should begin next year.
PRODIGY is set in the near future and centers on an elite prep school that promises to turn teenagers into geniuses through a drug and diet regimen for a hefty half-million-dollar tuition. When several alumni turn up dead, the school's impoverished valedictorian, on scholarship, is assigned to investigate the murders, leading him to a fellow student who might be the victim of a cover-up.
Intrepid will likely make the $20 million project with Rogue Pictures as part of the five-year first-look deal they have in place.
Warner Bros. pick up FIRESTORM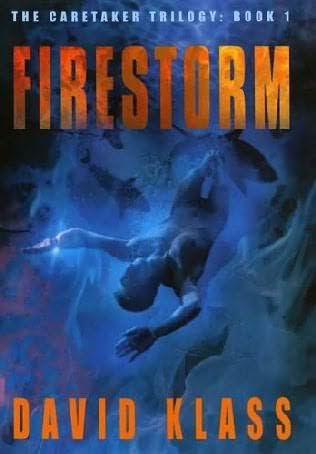 Warner Bros. Pictures has purchased the rights to David Klass' young-adult novel
Firestorm
, the first in the planned
Caretaker Trilogy
. The contract gives Warner Bros. the right to option the two additional books in the series.
The sci-fi action-adventure FIRESTORM follows a seemingly normal high school senior who finds himself at the center of an epic battle that's being fought both now and a thousand years in the future. The fate of Earth hangs in the balance.
Editor's Note: oh for pete's sake, when DOESN'T the fate of Earth hang in the balance! So finish your homework, and then we can talk about saving the future, blah blah blah.
The book's plot teaser goes: His mother is not his mother. His father is not his father. But if Jack hadn't broken the high school rushing record that night, he never would have known and nothing would have changed. He'd just be going out for pizza, playing football, trying yet again to score with his girlfriend, P.J. But he did break the record. He appeared on the news. And now they've found him. Jack plunges into a space-time - bending game of survival with no way out. The rules are shrouded in secrets. But one thing he learns fast: Trust no one.
After centuries of abuse, the earth is dying, and it's up to Jack to reverse the decline before the Turning Point, when nothing will ever be the same again. Beaten into shape by a ninja babe and a huge telepathic man's best friend, Jack hurtles across the ocean to save the future from the present and to solve the mystery of his purpose. Exactly who, or what, is Firestorm, and what does it have to do with Jack? And what comes next when everything you have ever known turns out to be wrong?
The second installment in the series is titled WHIRLWIND and focuses on rain forests, while the third is titled TIMELOCK and deals with global warming.
Jessica Alba in THE EYE
Lionsgate is in talks to have Jessica Alba star in the upcoming remake of THE EYE. David Moreau and Xavier Palud are set to direct the film which will begin filming this coming winter.
THE EYE follows a cornea transplant recipient who sees disturbing images in the mirror that send her on a quest to find out what happened to the eye's previous owner.
Tom Cruise and Paula Wagner persuaded Paramount to buy the remake rights in 2002 and got close to making it there with Renée Zellweger. When Zellweger dropped out, the project lost its momentum and the studio put it into turnaround where Lionsgate snatched the rights.
The original film was made in Hong Kong by Thai directing brothers Danny and Oxide Pang.
If Alba signs on, THE EYE would be her next film following the FANTASTIC FOUR sequel.
Zeta-Jones going to New York, New York?

Catherine Zeta-Jones is up for giving her lungs another workout.
According to
Sky News
, the "Chicago" fox is keen on doing another musical, and is said to have met with producers about possibly headlining a redo of a Liza Minnelli classic.
"I have been in talks about a remake of New York, New York and it's one of my all time favourite musicals. I love that forties period",
she tells the site.
Editor's Note: And of course, the movie did so well the FIRST time....ahem......
The original film, starring Minnelli and Robert De Niro, told of a smooth-talking musician, and a lounge singer, respectively, who meet on the last day of the war, and unhurriedly fall for each other.
Busy year for Zeta-Jones next year though – she's in the "Stompanato" biopic, is doing a comedy called "Rachel's Holiday", stars opposite Guy Pearce in "Death Defying Acts", and is attached to Joel Zwick's "Coming Out" – don't see how she can fit it in.
Her husband, Michael Douglas, is apparently also keen for her to play a role (possibly as the heroine to his villain) in his "Romancing the Stone" style adventure, "Racing the Monsoon". Choices, Choices…
Kate Walsh and John Cusak in 1408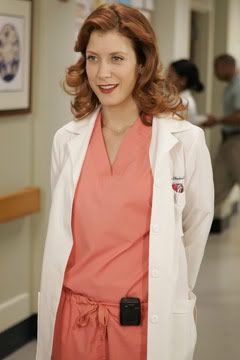 Kate Walsh (Grey's Anatomy) has signed on the dotted line and will join John Cusack and Samuel L. Jackson in the Dimension Films' big screen Stephen King adaptation
1408.
Cusack will play a debunker of paranormal occurrences who encounters real terror when he checks into the notorious Room 1408 at the Dolphin Hotel. Walsh plays his ex-wife and the mother of his young daughter.
Editor's Note: Have you ever notice how King's stories usually involve broken relationship people getting terrorized by beasties? Stay

single

! (just to be safe......)
The film is set to be filmed this summer in the U.K. via director Mikael Hafstrom (Derailed).
Jim Broadbent Is A Father Figure
Starring in Blake Morrison's memoir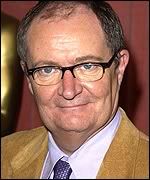 Jim Broadbent is set to star alongside Colin Firth
Editor's Note: Please note, that despite the fact that the delicious Mr. Firth is in this movie, we are being egalitarian in showing the somewhat less-visibly-delicious Mr. Broadbent's picture. Sigh....
in
When Did You Last See Your Father
?, which is based on Blake Morrison's memoir of life with his dad.
Firth will play the grown poet, while Jim Broadbent stars as his father between the ages of 35 and 70. Anand Tucker – who dropped out of directing
The Golden Compass
(AKA the first
His Dark Materials
entry) – will step behind the camera to helm a script adapted by
Simpatico
writer David Nicholls.
Good Evening for Toni Collette

The perpetually active Toni Collette (next seen – looking suitably uncultivated – in the Robin Williams thriller, "The Night Listener") has agreed to star in "Evening", based on Susan Minot's best-selling novel of the same name.
Co-starring screen queen Vanessa Redgrave and screen spunk Claire Forlani, it centers on 65-year-old cancer patient Ann Grant Lord, who reflects on a weekend in her youth when she met the love of her life, as her two daughters try to come to terms with her impending death while struggling with their own issues.
Redgrave is set to star as Lord, with Danes and Collette respectively co-starring as daughters Ann and Nina.
Hungarian cinematographer turned filmmaker Lajos Koltai ("The Emperor's Club", "Fateless") is calling the shots.
Denzel Washington is Master Chief?
IGN and Dark Horizons have reported a rumor floating around regarding the possibility of Denzel Washington playing Master Chief in the upcoming film HALO.
According to the rumor, Washington is apparently the favorite for the part, no official word has been given.
The AP reported earlier this month that Washington had met with Peter Jackson in New Zealand to discuss working on an undisclosed film. Jackson is serving as executive producer on the upcoming HALO film.
Guillermo Del Toro's name has been floated as a possible director for the film, though Washington could theoretically serve that capacity as well.
Time will tell.
Whitford doing American Crime

Former "West Wing" star Bradley Whitford is ready to attack the big screen again.
According to
The Hollywood Reporter
, Whitford, who will soon be seen on TVs "Studio 60 on the Sunset Strip", has joined the cast of "An American Crime," a gritty true-crime drama being directed by Tommy O'Haver.
The film, written by O'Haver and Irene Turner, tells the story of Sylvia Likens, a 16-year-old who died in 1965 while under the care of a woman named Gertrude Baniszewski. Whitford plays the prosecuting attorney in the trial of Baniszewski v. the state of Indiana.
Prior to his role as Josh Lyman on TV hit "The West Wing", Whitford was one of the busiest supporting film actors around – appearing in everything from "My Life", "The Client", "Young Guns II", "Philadelphia", "Billy Madison" and "Robocop 3".
Nala enrolls for 'Burnout' class
Nala Films has picked up Eric Gravning's comedy spec "Mr. Burnout," about a bitter English teacher who accepts a bet and renews his faith in teaching. The spec sale represents the first for Gravning, who was awarded the James A. Michener fellowship from University of Texas, where he received his master's degree in fine arts.
John Woo Plans Comic
Hires Garth Ennis for Seven Brothers
While John Woo appears to have turned his back on Hollywood, he's obviously still interested in comic books. The freshly formed Virgin Comics company has wrapped a deal with the director for him to oversee a title called
Seven Brothers
, which will be written by
Preacher
's Garth Ennis.
Brothers
follows seven siblings who are sent out on Chinese explorer ships and end up on different continents. Five hundred years later, their descendants must battle a huge evil intent on destroying the world.
"
We see this franchise as a great way for filmmakers to flesh out their ideas and it helps set up a great template to continue developing the projects for film or other mediums
," Virgin's co-founder Gotham Chopra told Variety. "
And starting with John Woo and Terence Chang, we have paved the road with gold so far."

Editor's Note: 10 points subtracted for misusing the word "medium" as a plural. (the plural....as you wise dweebpals all know.....is MEDIA).
That ends my word pet peeve session for the day. Moving on.....
Angelina Jolie In Daniel Pearl Memoir
Playing his widow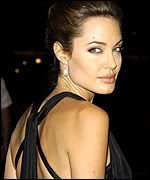 The tragic fate of journalist Daniel Pearl – murdered by his kidnappers in – has provided material for two books and now two films.
While the freshly fictionalised version –
Who
Killed Daniel Pearl?
– is trundling into production with Josh Lucas playing a man investigating Pearl's death, the real-life tale is getting some heftier star wattage and a top-notch director to boot.
Mariane Pearl's memoir
A Mighty Heart
will see Angelina Jolie playing Pearl's widow, while Michael Winterbottom will direct and has co-written the film with Laurence Coriat. He's scheduled to start shooting in the next five weeks.
"
I am delighted that Angelina Jolie will be playing my role in the adaptation of my book
," Pearl told
Variety.
"
I deeply admire her work and what she is committed to. I am also happy that Michael Winterbottom a versatile and talented director who genuinely loves truth will be working on this project as well."
It should be no surprise that Brad Pitt's Plan B company is behind the film, with this scheduled as Jolie and Pitt's first co-production since, well, their daughter Shiloh.
Focus, RHF plan 'Attack' with Doueiri
NEW YORK -- Random House Films and Focus Features have nabbed their first behind-the-scenes talent for one of their first two films. Ziad Doueiri is attached to direct and, with Joelle Touma, signed to adapt "The Attack," a French novel about an Arab surgeon in Tel Aviv who learns a devastating secret about his wife's involvement in a suicide bombing.
The project, produced by John Wells, is based on the book by Yasmina Khadra. Khadra is the pseudonym for Mohammed Moulessehoul, a former Algerian army officer who adopted a woman's pen name to avoid military censorship.
"Attack" was published domestically in May by Nan A. Talese/Doubleday, an imprint of Random House's Doubleday Broadway Publishing Group. Doueiri and his girlfriend Touma co-wrote the screenplay for Doueiri's last film, the 2004 French language drama "Lila Said" (Lila dit ca). He also wrote and directed the 1998 drama "West Beruit"
Piper Perabo and Lou Pucci join Pastor Bros. film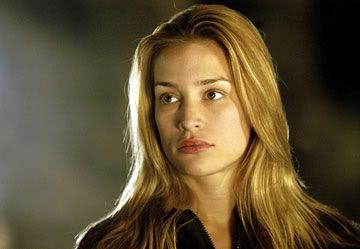 Lou Taylor Pucci is in talks and Piper Perabo has signed on to star in an untitled Pastor brothers film. They will join Chris Pine in the cast.
The post-apocalyptic thriller follows four friends trying to escape a viral pandemic that has infected the American West. In doing so they find out that they are more dangerous to one another than the virus.
Editor's Note: Don't that just sound like a lot of people you know!? Bring on the virus!
Written by Alex and David Pastor, the film is being produced by This Is That and distributed by Paramount Vantage.
Wesley Snipes to play the GALLOWWALKER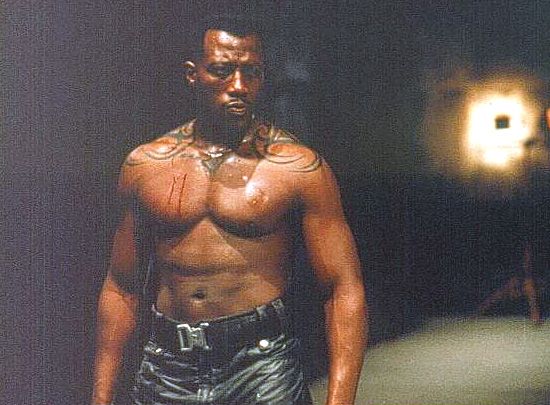 Editor's Note: My my my Mr. S....buff, ain't we!?
Wesley Snipes has signed on as the lead in Andrew Goth's film GALLOWWALKER, written by Joanne Reay.
Snipes part will be that of a mysterious gunman Kaos, the son of a nun who breaks her covenant with God to ensure his survival.
Editor's Note: Sounds like that wasn't the very FIRST time she acted out? (ahem....)
This act brings a curse upon Kaos - all those that die by his gun will return. Hunted by a gang of his undead former victims, led by the vicious Kansa, Kaos enlists Fabulos, a new young warrior to fight by his side.
Editor's Note: Got all that? Cause there

will

be a quiz.
Filming is set to being next month in Namibia, South Africa.
Editor's Note: It's summer. And that means what? SUPERHEROES, natch. So go to this website and take this fun quiz
"What Superhero are You?"
http://film.guardian.co.uk/quiz/questions/0,,724258,00.html
FYI, I was Spider(wo)man. WooHoo!