Movie dribs and drabs
EDITOR'S NOTE: THE BEST PART ABOUT PLAYING DWEEBPOSTING CATCH-UP ON A SUNDAY AFTERNOON IS THE BLOODY MARY.
BACK IN A SEC.....
OK.

NOW

WE CAN POST!
More News On STAR TREK XI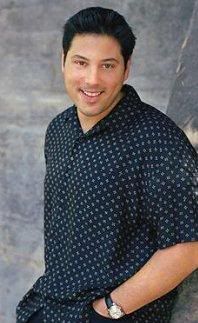 EDITOR'S NOTE: YES HE IS KINDA NERDY...BUT HE JUST SO DARNED CUTE!
A few days ago Cinescape was sent an
interesting tib bit
regarding the possible casting for Star Trek XI. Today it seems a little more information has come out, this time a bit more concrete and much less sketchy.

The folks over at IESB recently caught up with Greg Gunberg. Gunberg has shown up in various projects helmed by Star Trek's possible director J.J. Abrams and he had a few interesting comments regarding the upcoming film (Abrams is writing the script and has an option to direct).

He was first asked if he was interested in playing a role in Star Trek XI, to which he responded, "

I have to see... check my schedule. Are you kidding me? Are you kidding me?! I'd love to be in that movie."



Later on IESB asked Gunberg about the possibility of re-casting Kirk and Spock. Gunberg's reply,

"Well, they have to -- we're going back in time. I think it's like the beginnings, it's when they were young, so they're going to have to. I just think it's interesting: J.J., you know, here he is, he took the Mission Impossible franchise and humanized it -- and I think he's going to do the same thing, you know, for Star Trek, certainly. And he's writing with Alex [Kurtzman] and Bob [Orci], I mean, they all wrote Mission together. It's going to be incredible. You know it's going to be great. I think that's what's going to reinvigorate -- you know, the Star Trek fans are gonna go see it; half of them are going to hate the fact that they're bringing them back, and half are going to love it. But, J.J.'s just going to bring in a whole new audience, you know, to it."



Back in time eh?
EDITOR'S NOTE: BUT WE ALREADY KNEW ABOUT THIS , DIDN'T WE?
Alias duo reunite for Kingdom

Jennifer Garner is in talks to star alongside Academy Award winner Jamie Foxx in
The Kingdom
.
Garner has a slew of films in production right now, including
Be With You
(just announced),
Charlotte's Web
(post-production),
Sabbatical
(pre-production), and
Catch and Release
(completed).
The Kingdom,
penned by Michael Carnahan and also starring Chris Cooper, will revolve around an FBI team located in the Middle East investigating a terrorist bombing.
Michael Mann
EDITOR'S NOTE: SO IT WILL

LOUD

.
is producing alongside Scott Stuber. Universal will be the studio behind the film, they are hoping to get started sometime in June.
Speedy movement on Flash movie
Just like the perpetual Kimberley from "Melrose Place", Writer/director David Goyer's plans for "The Flash" movie just won't give up the ghost.
Originally announced back in 2004, the film adaptation of the DC comic has been a long-time coming, with some even speculating that the studio had ultimately decided to pass on the superhero caper. Not so, says Goyer, confirming that the project is still very much alive and that things are about to kick-off.
Talking to
IESB
, the "Blade Trinity" writer/director said the script is written and that he's "
just doing some revisions, and he'll be in the studio at the end of the month".
In the movie, a youngster named Wally West is touring the crime scene lab of his uncle, Barry Allen, when he's doused in chemicals - after a lightning bolt strikes them – ultimately enabling him to run faster than any other human being on earth.
EDITOR'S NOTE: I THINK I SAW HIM AT THE FRONT OF THE HOUSTON MARATHON IN JANUARY!
It's still the plan to cast Ryan Reynolds – who worked with Goyer on "Blade Trinity" – as the fast-running hero, Wally West, in the film.
In an interview with Moviehole way-back-when, Reynolds says he's excited about the prospect of playing the popular comic book character. "
Wally West is a guy that likes to have a bit of fun in his life. He's a little bit sarcastic, a little bit acerbic…but I'd love to inject a little bit more heart into Wally. I think it'd be really cool. I mean David explained the story to me –wow, Holy Shit. His rough story for The Flash is just fucking mind-boggling. I hesitate to say its one of the best script stories I've heard for a long, long time. So yeah, if it were to come to fruition I'd be very excited."
EDITOR'S NOTE: EXCUSE THE SALTY LANGUAGE. I DON'T BELIEVE IN CENSORING. ON THE OTHER HAND, ARE WE NOT ALL GLAD THAT THIS YOUNG THESP IS NOT TRYING HIS HAND AT SCREEN-WRITING?
The character of "The Flash" – albeit in another incarnation, Bart Allen – was most recently seen in an episode of TV's "Smallville".
Catherine Zeta Jones sawn in half!
Catherine Zeta Jones – rumoured to be soon reteaming with hubby Michael for an adventure called "Racing the Monsoon", in which she'll play the goodie, and he, the baddie – will join Australian actor Guy Pearce for "Death Defying Acts", a film based on the life of magic-man Harry Houdini.
The movie, from director Gillian Armstrong, centers on Houdini during the height of his career in 1926, when he toured the world, amassing large crowds with his elaborate and daring escape performances.
Zeta-Jones is set to play an exotic psychic with whom Houdini embarks on a passionate affair, says
The Hollywood Reporter
.
The movie will lens in the U.K this Summer.
The Silver Surfer joins Fantastic Four
As previously rumoured, popular Marvel comic book character The Silver Surfer is set to join The Fantastic Four on screen, for the blue crew's next adventure.
Though once rumoured to be debuting in his own film, Surfer will now be popping up as a key player in "Fantastic Four 2".
Though there are two different scripts that the studio has to choose from – one by "Twin Peaks" scribe Mark Frost and another by Don Payne, of "Super Ex-Girlfriend" – they both apparently feature the probably Surfer, according to
Variety
.
Keanu Reeves, The Rock, and Vin Diesel are just some of the actors whose names have been branded about for the role of The Silver Surfer
EDITOR'S NOTE: I GUESS THE IMAGE OF THIS CHARACTER ISN'T....UMM...DEEPLY INTELLECTUAL?
- a galaxy-cruising protector endowed with superhuman strength, who is able to control and direct cosmic energies, with enough force to destroy a city – in the past, when it was initially going to be it's own stand-alone project. The budget of this film is probably so far blown it won't be able to stretch anymore for as big a name – so wouldn't expect any of those guys to be riding the board.
"Fantastic Four 2" will be rocking into theatres July 4, 2007.
Benicio Del Toro To Lend Voice To WHERE THE WILD THINGS ARE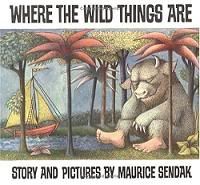 Benicio Del Toro will be lending his voice to
Where the Wild Things Are
, an adaptation of Maurice Sendak's classic children's story. The story centers around Max, a mischievous boy who creates his own forest which is inhabited by wild creatures. The creatures decide to crown Max their ruler, because, well just because!
The story is actually quite cute, and quite a classic. The voice cast is star studded and will include voice work from Michael Berry Jr., Paul Dano, Tom Noonan, Catherine O'Hara, Forest Whitaker and Michelle Williams.
Warmer Bros. is producing the movie in association with Legendary Pictures. It will combine a mix of voice performances, live-action puppets, and computer animation. Spike Jonze teamed with Dave Eggers to write the script. Jonze will also direct.
EDITOR'S NOTE: QUITE A NIFTY PRODUCTION/CREATIVE TEAM...ACTORS, ET AL.

Nolan's The Prestige in October

Batman Begins
director Christopher Nolan has been developing a project called
The Prestige
about two magicians locked in a deadly rivalry.
The movie revolves around these two magicians as they try and sabotage each other. It only gets better from there as the conflict eventually leads them to murder as they try to steal various trade secrets.
As
Cinescape
reported in December, the cast is filled with big names including Christian Bale and Hugh Jackman as the dueling Magicians. Scarlett Johansson, Andy Serkis, and Michael Caine also star in the film.
The movie is based on Christopher Priest's 1996 Novel, and is set in turn-of-the-century London.
The release date is currently set for October 20th, 2006.
RUSH HOUR 3 Moving Forward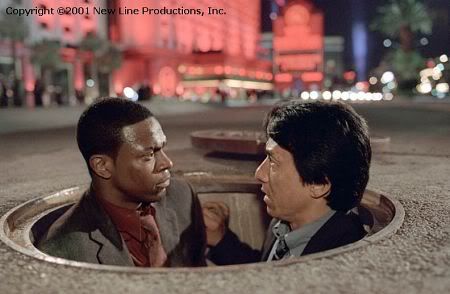 New Line was finally able to ink Chris Tucker to a contract, and it's a rather big one. Tucker will receive $20 million against 20% of Rush Hour 3's gross. He also has a second-picture commitment, at the same price, on a yet unnamed film (which may or may not be a
Rush Hour
sequel).
Jackie Chan also hit pay dirt, signing a deal for $15 million against 15% of the movie's gross. Chan will also own distribution rights in China and Hong Kong.
The movie will be set in Paris, pitting Chan and Tucker against a Chinese organized crime syndicate, the Triads.
Rush Hour 3's
development had been stalled because of problematic negotiations between Tucker and New Line.
The movie is aiming for a release sometime next summer
Will Smith's I AM LEGEND Moving to Summer 2007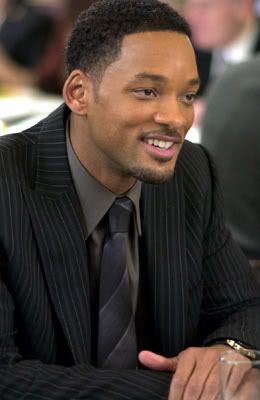 EDITOR'S NOTE: GIVE ME A MOMENT....TIME TO SIP MY DRINK AND GAZE AT MR. SMITH, HERE.
AHH......
In a move that gives Warner Bros. a tent pole summer release in 2007,
I Am Legend
looks to be fast tracking production.
I Am Legend
is a movie about the last healthy man on earth in a post-apocalyptic world battling blood-sucking mutants in New York. Will Smith has signed a pay-or-play contract for the movie, and will play the lead role.
Expect a lot of news to leak out on this movie in the coming months as production kicks into high gear. Warner Bros. has been waiting for Smith's schedule to open up.
The move means that
Tonight, He Comes
, a very Superman-esque superhero movie starring Smith, will be delayed.
Rhona Mitra Cast In The Upcoming Thriller SHOOTERS

Shooters,
the political thriller from Antoine Fuqua, has cast Rhona Mitra to play Lourdes, an FBI agent.
The movie is centered around an ace marksman played by Mark Wahlberg.
EDITOR'S NOTE: WHO COUNTS ON KEANU REEVES TO MAKE HIM LOOK ANIMATED.
Wahlberg's character is double-crossed and framed of a presidential assassination. Walhberg's character was of course trying to prevent the assassination and is now forced to go on the run, find the real killer, and who betrayed him ... wait doesn't this sound an awful lot like something I saw just recently?
EDITOR'S NOTE:

SEVERAL

THINGS, ACTUALLY.
Mitra's character gets to hunt down the good guy.
Kutcher Does Dating Comedy/From the writer of Hitch
Ashton Kutcher in a "sophisticated comedy"? Shurely shome mishtake… But no, according to Sony, it's true.
The studio has paid $2 million for an untitled pitch by
Hitch
writer Kevin Bisch, which will see Mr Demi Moore playing an LA florist whose real talent is helping couples find love. Haaaaang on a minute… Isn't that just
Hitch
all over again, with a flowery twist? The final film had better be different or we'll be wanting our money back.
EDITOR'S NOTE: AS LONG AS IT IS RELEASED IN THE SUMMER, WE WILL BE IN A MOVIE-OVERLOAD STUPOR, AND MIGHT NOT EVEN NOTICE THE SIMILARITY. THEY COULD PROBABLY RELEASE THE SAME MOVIES OVER AND OVER, AND WE'D NEVER KNOW. (NOT SURE THEY HAVEN'T ALREADY

THOUGHT

OF THAT, NOW THAT I'M PONDERING IT....)
Thesps Agree To Marriage/Four actors join a new drama

Chris Cooper will be a busy man this summer. Aside from
The Kingdom
,
EDITOR'S NOTE: SEE ITEM EARLIER IN POST....
he's also joined a quality cast to star in
Marriage
, a 1940s-set drama.
Pierce Brosnan, Rachel McAdams and Patricia Clarkson are also starring in the film, which sees a cheating husband trying to spare his wife the stigma of divorce. His solution? He'll kill her…
Oren Moverman and Ira Sachs have written the script, and Sachs – who last directed indie drama
Forty Shades Of Blue
, will call the shots in July.
EDITOR'S NOTE: GREAT CAST!