And the week slides down the razor-blade (WEDNESDAY Dweebing)
EDITOR'S NOTE: WELL. THE

GOOD

NEWS IS I ONLY HAVE ONE MORE DAY OF WORK LIFE BEFORE I HAVE A WEEK AND A HALF OF VACATION LIFE.
THE

BAD

NEWS IS THAT THIS WEEK HAS BEEN ALREADY ONE OF THE LONGEST, MOST TEDIOUS,

ANNOYING

WEEKS ON RECORD.
THANK HEAVENS WE HAVE DWEEBING, OR I SIMPLY DON'T KNOW

WHAT

I'D DO.
YEAH.....
MOVIE NEWS:
Portman as Rosa in Kavalier and Clay
EDITOR'S NOTE: TIS A PITY SHE IS SO UNATTRACTIVE.
Rumors have it that Natalie Portman is being looked at for the part of Rosa in the big screen adaption of
The Amazing Adventures of Kavalier & Clay
.
Based on the Pulitzer Prize-winning novel by Michael Chabon, the film takes place in 1930s New York and is about two young cousins who create a comic book superhero named
The Escapist
, who "roams the globe, performing amazing feats and coming to the aid of those who languish in tyranny's chains!" The boys help usher in the golden age of comics, and through the years, The Escapist encounters adversaries similar to real-life figures.
Chabon wrote in
his blog
:
The fate of this project--whether it will move at last from the nebulousness of pre-pre-production into really-truly pre-production, with a budget and cast and everything, will be decided on or around 12 July 2006.
Miss Natalie Portman is a strong likelihood for the part of Rosa; other casting is ongoing, as are work on the script (a lot of cutting) and tests conducted by a number of top-drawer animation studios (for the comic book elements).
Quick answers (as of this date): Golem: yes. Antarctica: yes. Gay love story: yes. Ruins of World's Fair: no. Long Island: no. Orson Welles: no. Salvador Dali: yes. Loving reference to Betty and Veronica: no. Stan Lee: no.
Michael Chabon also wrote the screenplay for the film which is expected to be directed by Stephen Daldry, assuming it goes forward.
EDITOR'S NOTE: BUT WAIT! MORE PORTMAN-PANDERING!----
Portman and Bana meet THE OTHER BOLEYN GIRL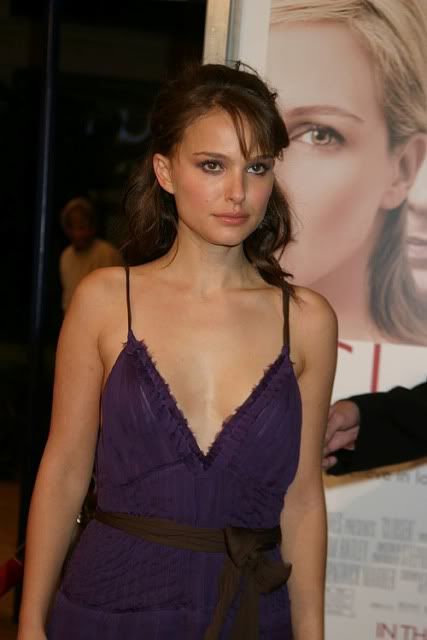 EDITOR'S NOTE: YEP. STILL PRETTY DARN UGLY.
Natalie Portman and Eric Bana are in negotiations to star in THE OTHER BOLEYN GIRL for Columbia Pictures. They join Rue McClanahan (Lady Jane Rochford) in the cast.
THE OTHER BOLEYN GIRL will take a look at the ferociously ambitious Boleyn sisters, Mary and Anne (Portman), who are rivals for the bed and heart of 16th century English King Henry VIII (Bana).
The story is based on a novel by Philippa Gregory, Peter Morgan crafted the screenplay and Justin Chadwick will direct the film. Shooting is set to begin in late September in Europe.
BBC Films, which originally acquired book rights and made a 2003 telefilm starring Natascha McElhone, also is a producer on the film. Alison Owen, who partnered with BBC to make a big-screen version of the story, will serve as a producer on the Columbia project alongside BBC's David Thompson. Scott Rudin, who set the film up with Columbia, will executive produce. Focus Features has the option to acquire international rights.
Chadwick's helming credits include last year's "Bleak House," the BAFTA-winning TV series based on a Charles Dickens' novel. "Boleyn" marks his first feature film.
EDITOR'S NOTE: SO, DON'T MESS IT UP!
Whedon has problems with WONDER WOMAN

IGN ran a report June 20 with a few interesting quotes from Joss Whedon regarding the upcoming Warner Brothers film WONDER WOMAN.
Apparently Whedon is having some problems with the script:
"
I am having enormous trouble with the script,
" said Whedon. "
It's going very well and I'm loving life, but because it's only at script stage and there will be no discussion of casting before, I don't really deal with that. No, it's weird, I'm in my office and it's just me."
"
It's kept me busy for a long time. I'm finally finishing the second draft. I'm very happy with it, but wow! Wow, this one was like pulling teeth. It's tough. I would watch Batman Begins and just grumble, just bitch and moan, because he's got everything. He's got so much of the work done for him. He's got the best rogues' gallery. He's got the best origin story. Wonder Woman is a lot more to figure out. But it's coming together."
SUPERMAN RETURNS Deviates from Comic
EDITOR'S NOTE: WHAT THE HECK. LET'S LOOK AT THE POSTER AGAIN. (CHUBBY THIGHS, AND ALL).
Bryan Singer, director of the upcoming
Superman Returns
, acknowledged in an interview with SCI FI Wire that the superhero sequel takes the longstanding franchise's mythology in a new direction at the end. Without discussing spoilers for the movie, Singer said he also hoped the change would affect the DC Comics franchise.
"
I hope it has some effect, because I think it's interesting,"
Singer said in an interview. "
It was the biggest challenge for me, and yet for me, it was very necessary, because I wanted to create an obstacle that was so great that even Superman couldn't penetrate it or avoid it."
In
Superman Returns
, the Man of Steel (Brandon Routh) returns to Earth from a mysterious five-year absence to discover that many things have changed. The changes will also play out in any sequels to
Superman Returns
, Singer said.
Singer came up with the story for
Superman Returns
with his longtime collaborators Dan Harris and Michael Dougherty (X2). They acknowledge that the change may upset fans.
"It changes a part of Superman, I think
," Dougherty said. "
Everyone might be up in arms about certain changes that were made."
But he added that the character and his mythology have been morphing for decades, ever since the character first appeared in Action Comics number one in 1938. "
When he made his way to radio, ... the Daily Planet didn't exist
," he said. "
It was a newspaper named the Daily Star. Jimmy Olsen got introduced in the radio series. So did the Kents. So as Superman has made his way into various forms of media, changes are made: to the costume, to the characters and to the situations. ... But it's done slowly and gradually and done in the right way."
Harris agreed. "
I
was going to say that, every time a big or important change is made to something, we take it seriously enough to know that it's going to be part of the story,"
he said.
Superman Returns
opens June 28.
Lionsgate goes to THE RABBIT FACTORY
Lionsgate has optioned Larry Brown's novel THE RABBIT FACTORY. Ithaka Entertainment will produce the film.
THE RABBIT FACTORY takes place in and around Memphis and features interconnecting story lines that explore a world of desperation and violence.
EDITOR'S NOTE: ABOUT RABBITS?
That doesn't say much, so I found the following editorial review from Publishers Weekly on the book:
Grimly realistic, tragic-absurd and raunchy, Brown's latest novel returns to his deep South fictional territory and to the characters-poor, largely uneducated, hard-drinking, cigarette and dope smoking-that he portrays so well.
EDITOR'S NOTE: FOR THOSE OF YOU WHO HAVEN'T QUITE GOT THE STENCH OF "MONSTER'S BALL" OUT OF YOUR CINEMANOSTRILS.
This time he juggles a large cast with one thing in common: they're long-time losers whose paths intersect in or near Memphis.
Arthur is nearly 70, impotent and fearful of losing his sexy younger wife, Helen. She tries to seduce teenaged Eric, a pet shop employee who fled his abusive father's rabbit factory-a metaphor for the uncaring world in which these people exist.

EDITOR'S NOTE: AH. THE BUNNY CONNECTION. SORT OF SILENCE OF THE LAMBS/HOPPING OF THE RABBITS?

Anjalee is a prostitute who smites the heart of Wayne, a navy boxer. Domino has survived a prison term and now works butchering meat for a gangster named Mr. Hamburger, who sells it to a man who owns lions.
Trouble is, the body of one of Mr. Hamburger's victims turns up in the meat locker, which complicates Domino's extracurricular job dealing weed over the border in Mississippi.
The plot includes several murders, lots of sex, domestic spats and plenty of action in bars. Even the violent scenes veer close to farce. Dogs figure prominently, one of them a pit bull named Jada Pickett. Miss Muffet, who is the housekeeper for one of the spoiled canines, has a plastic leg.
Yet even with the advantage of Brown's keen eye for the absurdities of life and for the habits of people who live on the edge, the book fails to deliver the punch of his earlier works. Fay, his most accomplished novel to date, was darker, but one could identify with the protagonist. Here, the characters are all self-absorbed and incessantly whiny, and their obsessive rambling thoughts are recounted in numbing detail. Readers will understand well before the end that these sad lives will never go anywhere but down.
EDITOR'S NOTE: WELL DON'T THAT JUST SOUND CHEERY CHEERY CHEERY?! MAKES ME WANT TO PLOP DOWN 8 BUCKS TO SPEND 2 OR 3 HOURS WITH THESE CHARMING FOLKS! (GOSH I HOPE IT DOESN'T END UP NOMINATED FOR SOMETHING THAT FORCES ME TO GO SEE IT TO KEEP MY OSCAR OCD AT BAY).
Vondie Curtis-Hall (Waist Deep) is attached to direct.
Brittany Murphy to voice TINKER BELL

Disney has announced that Brittany Murphy will provide the voice to the animated pixie Tinker Bell.
"
I've had the good fortune of playing many interesting characters, but none as magical as Tinker Bell,"
said Murphy in a statement. "
To give Tinker Bell a voice for the first time in history is such an honor."
"
Tinker Bell is such an indelible character to pop-culture even without a voice
," said Dick Cook, chairman of Walt Disney Studios. "
She is sassy, feisty and independent. Brittany's distinctive voice and superb talent will bring all these qualities to life, as well as show new sides to Tink's personality. Audiences will get to know Tinker Bell like never before, and I am sure will fall in love with her all over again."
Tinker Bell will be the first time audiences hear Tinker Bell speak, as the movie brings to life the world of Disney Fairies in all-new CG-animation.
EDITOR'S NOTE: OH THERE HAVE BEEN PLENTY OF DISNEY FAIRIES BEFORE NOW. UMM......MAYBE NOT THE

CG

KIND, BUT.....UMM....
MOVING ON........
The movie will release straight to DVD globally in Fall 2007 by DisneyToon Studios and Walt Disney Home Entertainment.
Is Gwen Stefani a Baby Doll?
According to
Sky Showbiz
, the budding actress (she had a small role in "The Aviator", you may recall) is in talks to front a remake of the 1956 drama "Baby Girl", playing the lead role of Baby Doll Meighan, previously played by Carroll Baker.
The film, written by playwright Tennessee Williams, fixes on a gorgeous young woman (Stefani) who makes a promise to her failed businessman husband that their marriage will be consumated a year from their nuptials. The husband, desperate to bed his wife, and dying to get his business going again, decides to burn down the plant of his arch-rival. His plan succeeds at first, as the rival must use the hubby's facilities to produce his cotton, but things start to go awry for him when the rival meets Baby Doll.
Interestingly enough, the original film found an enemy in The Legion of Decency, an organization of the Roman Catholic Church in the US, that condemned the film as immoral, and despite the efforts of director Elia Kazan, were able to get it withdrawn from release.
Grace and Howard are The Crusaders
Topher Grace and Terrence Howard will star in director Alex Graves' ("Ally McBeal") "The Crusaders", says Variety.
The New Line drama tells of the landmark 1954 Brown v. Board of Education case, where Greenberg, a recent law school grad, and Thurgood Marshall, as head of the NAACP's Legal Defense Fund, teamed to help end segregation in schools. Marshall eventually became the first African-American Supreme Court justice.
Director Graves, whose other small-screen credits include the pilot for ABC's "The Nine," "Leap of Faith," "Sports Night," and "Boston Public", recently took over helming duties from "Moonlight Mile" director Brad Silbering.
Listening Party Of One/Selma Blair in indie drama
Selma Blair's been invited to
The Listening Party
. She'll play the manager of Doyle Bucklin, a fictional musician who destroys his life with drugs and drink right at the same time he finds a small amount of success.
His manager, meanwhile, manages to spin all of that into a career for herself.
The ensemble indie movie, which according to the spiel is "
about work and the price of success. And four friends whose best times are behind them…"
will be directed by shorts helmer John Chuldenko, and features a script by Sean Blythe. Expect the cameras to roll in LA in August
Thornton Finds Peace/Billy Bob in crime drama
Billy Bob Thornton will do battle with dangerous neighbourhood thugs when he signed up to an adaptation of Leif Enger's book
Peace Like A River
.
EDITOR'S NOTE: OH. IN A MOVIE. I WAS HOPING THUGS WERE TAKING OUT SOME OF THEIR FRUSTRATIONS ON BILLYBOB. AH WELL. MAYBE NEXT TIME.
The novel, which doesn't sound very peaceful, is loaded with loyalty, revenge and crime and sees an American family descend into violence when the criminals wage war on them. The film has a script – by Kathy McWorter, who penned Elijah Wood's coming-of-age movie
The War
– and plans to shoot in Canada this autumn. Now all it really needs is a director.
Two new Pink Panther movies in the works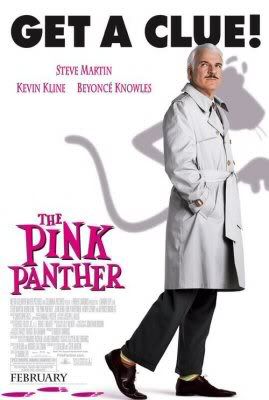 It mightn't have make much of a dent at the box office, but MGM/Sony must have got enough bank out of "The Pink Panther" redo – starring Steve Martin in the classic Peter Sellers role – that they've just greenlit two sequels.
According to
Dark Horizons
, the next film will see Steve Martin's Inspector Clouseau teaming with Scotland Yard to work a case. Former S Club 7 babe Rachel Stevens is being touted as a possible female lead.
"Dodgeball" writer/director Rawson Marshall Thurber and Mike Saltzman wrote the script, which Martin is now polishing up. It's likely that Thurber will also be helming the next film (replacing original helmer, Shawn Levy).
Returning stars Kevin Kline, Jean Reno and Emily Mortimer have been roped in to doing the next two films.
EDITOR'S NOTE: WAS THE FIRST ONE ANY GOOD? SKIPPED BY ME COMPLETELY.
Jorge Olguin to direct CLOCK TOWER
Jorge Olguin will direct the horror film CLOCK TOWER based on a Capcom video game.
The script was written by Jack Wade Wall (
When a Stranger Calls
) and follows a young woman who receives a disturbing phone call from her estranged mother warning her not to come home. When she investigates, she uncovers a terrible supernatural truth from her past.
EDITOR'S NOTE: I'M TELLIN YA...I'VE HAD A DEPRIVED LIFE. NO DARK SECRETS IN THE FAMILY CLOSET, NO SUPERNATURAL TRUTHS. DARN IT ALL, THOSE PEOPLE WERE JUST DULL DULL DULL.
Production on the film is set to begin later this fall.
Atkinson to star in Blackadder movie
With "Mr Bean" now a permanent fixture of the box office, Rowan Atkinson is turning to his other classic series, "Blackadder", to see if he can't score himself another budding big-screen franchise, says
The Mirror
.
17 years after the final episode of the popular British comedy aired, Atkinson is getting ready to reprise his role as Lord Blackadder for a film version – with Ben Elton returning to write.
Co-star Stephen Fry said on Monday "
I chatted to Rowan at the weekend. He's been doing a 'Bean' movie in France and confided that he missed the joys of Blackadder rehearsals and all that. Ben wants to do a Blackadder movie set in the Russian Revolution with a Russian branch of the family. He has some brilliant ideas. Maybe it will happen".
Fry isn't without his concerns though. "
There's a lot of feeling that we left it on such a high note that it would be a bad idea to go back. There's nothing worse than an overweight boxer past his prime lumbering into the ring past his sell-by date".
In January, it was revealed that Atkinson was keen to do some more "Blackadder", whether that be a film, or a fifth series of the TV show (at one stage, the idea was to have the regular characters in a 60s rock band, with Baldrick as the drummer).
Atkinson is currently at work on the sequel to "Bean", cleverly entitled "French Bean".
EDITOR'S NOTE: I CAN'T HELP MYSELF. I GIGGLED.
Jet Li doing Great Wall movie?
Jet Li is going to help director Yeun Wo-Ping ("Drunken Master") build "The Great Wall" of China.
According to
Monkey Peaches
,
EDITOR'S NOTE: 'MONKEY PEACHES'? LOOSES SOMETHING IN THE TRANSLATION, PERHAPS?
Li is in talks with Ping – best known as a stunt choreographer on films like "The Matrix" – to star in a film set within the Qin Dynasty (221 - 206 B.C.) and Han Dynasty (206 B.C. - 220 A.D.) fixing on the legendary invasion of the nomads – the Hun - from the North.
Though Li had recently stated that he was taking a break from action movies, he's apparently considering doing this last one – because it's got a story to boot. Always a bonus.
EDITOR'S NOTE: BUT HARDLY MANDATORY. (AT LEAST DURING THE SUMMER).
The film, believed to be in the script stage, will be bankrolled by PKU Starlight.
The Rock hurt preparing for THE GAME PLAN
Walt Disney Pictures upcoming film THE GAME PLAN was thrown a curve when Dwayne "The Rock" Johnson injured himself preparing for the film.
Johnson was injured Monday during a football practice in preparation for his upcoming role as a professional quarterback in the movie, which was previously known as
Daddy's Girl
. Johnson is slated to undergo surgery Friday in Miami. Production has been put on hiatus and the studio said it will continue when he can resume his role in the film, though that will not be determined until after surgery and will have to take into consideration recovery and rehab time.
THE GAME PLAN was to be about an NFL quarterback living the bachelor lifestyle who discovers that he has a 7-year-old daughter from a previous relationship.
MOVIE MUSIC:

Film Studies: And the Oscar should have gone to... Bernard Herrmann

By David Thomson
Published: 18 June 2006
It was Hollywood wisdom that Bernard Herrmann was "difficult". He was immensely knowledgeable, talented, and he had an innate sense that the music at the movies was not so much a series of themes for different characters, or changing tempi for degrees of action.
No, Herrmann believed that in ideal situations there was an exact equivalence between the content of a movie and the melodramatic nature of the medium itself. In other words, music in the dark, music in the air, music apparently played by the screen, or music generated by the same mysterious and sublime force that is making the imagery move - as if it were alive! - on the screen. See how it writhes and reaches out tentacles that will draw us into the screen. The music is a beast from within the depth of the screen. It is the soul of the movie.
Now, if you as a film-maker happened to be bewildered by this description of the nature of cinema - if you thought it was excessive, romantic, self-indulgent, and too much of an excuse for putting the music first - then Herrmann was likely to be difficult. Or if, somehow, your film wasn't very good and didn't quite achieve that synchronicity of its soul with the beating heart of the medium itself, well then Herrmann was inclined to be a pain. He said that in all his career he had only one director who could talk to him about music - and that was Orson Welles.
To put it another way, from 1958-60, Herrmann wrote three of the greatest scores ever done for the movies, and in all three the music is the mood and mind of the film, it is the exact expression of the struggle between sanity and insanity (call it obsession and lucidity) in
Vertigo
,
North by Northwest
and
Psycho
. And in those years, the Oscar for best dramatic score went to Dimitri Tiomkin for
The Old Man and the Sea
; Miklos Rozsa for
Ben-Hur
and Ernest Gold for
Exodus.
Now, I'm not dismissing those gentlemen. Tiomkin wrote some excellent film music, but nothing covered up the stink of dead fish on the Hemingway picture. Rozsa was an heroic composer, but
Ben-Hur
was winning everything that year. And
Exodus
? Well, it has a rousing theme, but that's about all. In those same three years, Bernard Herrmann was not even nominated for his Hitchcock films. This can make a man arrogant, unreachable and difficult.
And Bernard Herrmann did have the reputation in the club of movie composers of being too lofty. But this latest season, 2005-6, the San Francisco Symphony under Michael Tilson Thomas didn't do the music from
The Old Man and the Sea
, it played the
Vertigo
suite.
Which would undoubtedly have upset Bernard Herrmann. A tribute? Thank you, very nice, but no cigar. Why are you playing the music without the movie? Don't you get it - they are married. They want to be in bed together.
So don't think that in paying tribute to a film composer in July the National Film Theatre will be providing blindfolds so connoisseurs may sit in the dark responding to just the music cues. No, you are going to get the film and the music and feel the intercourse. And long before the end of the season, I suspect you'll find that - far from difficult - Herrmann made life easier for good films. It would be a fine thing if, one night in the season, the opening few minutes of the Mercury Theatre's
The War of the Worlds
was played.
That is the October 30 1938 broadcast that shocked America and made Orson Welles an international celebrity. It is the radio dramatization of H G Wells's novel done in such a way that a gullible public might think New Jersey was under real attack from space aliens. In those first few moments, it is Herrmann conducting the CBS Radio Orchestra in grandiose introduction from Tchaikovsky (the show's theme), and then it is Herrmann labelled as Ramon Raquello doing the Latin dance music at the Park Plaza hotel before the "interruption" begins. That's how playful and funny Herrmann could be; that's the man who saw that Norman Bates had a recording of Beethoven's Eroica in
Psycho
so threw in a quick pastiche of that classic.
So was it just the Hitchcock films on which he came to glory? No, he did the music for
Citizen Kane
and
The Magnificent Ambersons
. He did Nicholas Ray's
On Dangerous Ground
, he did
Hangover Square
(about a crazed composer). He also wrote scores for Francois Truffaut which aren't in this season:
Fahrenheit 451
and
The Bride Wore Black
.
But here's the final test, and here isolating the film from the music does help explain Herrmann.
In 1975, he was asked to write the score for a New York story about a man who goes on a killing rampage. He's an odd guy, violent but strangely tender. And the film is about the end of the world, and yet it's about a kind of religious hope for cleansing it. OK, it's a crazy, impossible, difficult film. But it's full of killings and the streets at night in the mid 1970s. It's
Taxi Driver
.
Martin Scorsese knew his music. From
Mean Streets
to
GoodFellas
, his films are anthologies of contemporary music. Yet Scorsese believed his film had a rare soul that the music might indicate.
Look at
Taxi Driver
, without the sound. You know the story, you know the talk. Feel the paranoia, the violence, the jittery dread. Then turn on the sound track and sink into the deep, wounded romanticism of that saxophone score. In the turn of the dial, Travis Bickle has changed - he is a damaged man trying to save his city. With music, the film has gone from a bloody slice of life in 1970s New York to an opera with libretto by Dostoyevsky.
That's so hard to do, it takes genius. And it may require a difficult man.
A season of films scored by Bernard Herrmann is being screened at the National Film Theatre.
EDITOR'S NOTE: FASCINATING! COOL.
TV NEWS:
Haim and Feldman reunite!
Knew it was bound to happen, sooner or later - after all, if safari jackets and David Hasselhoff can come back into fashion, why can't the Felddog and the Haimster?
80s pin-up duo, Corey Haim and Corey Feldman, are set to reunite on screen for the first time in ten years. Their last collaboration was "Busted" (1996), a direct-to-video travesty, directed by the latter.
The "Lost Boys" and "License to Drive" co-stars will front "The Coreys", a new RDF USA ("Wife Swap") TV series, in which they'll play fictionalised versions of themselves a la "Curb Your Enthusiasm."
"The Coreys" picks up with Feldman living the comfortable suburban life with his wife Suzie and son, until circumstances bring his old pal Haim back into the picture. Episodes would follow Haim -- single and the total opposite of Feldman -- as he shakes life up for the Feldmans.
RDF USA exec VP of current/development Greg Goldman said because Feldman and Haim have been friends on and off screen for several years, the chemistry between the two " just pops off the screen."
EDITOR'S NOTE: AH, WELL WE'D HATE TO MISS ALL THAT POPPING. (THANK GOD I SKIPPED MOST OF THE 80'S! POOR BIG-HAIRED PEOPLE WITH COREYS IN THEIR PAST. POOR POOR SOULS).
Williams in 'Bianca' lead for Lifetime
Virginia Williams has landed the title role on Lifetime's upcoming series "Bianca."
Meanwhile, Josh Hopkins is set to do a multiepisode arc on Fox's new drama series "Vanished," while Pooch Hall has come aboard CW's new comedy series "The Game" as a regular.
"Bianca," from FremantleMedia North America, is a primetime soap based on the popular German telenovela of the same name about Bianca (Williams), a woman searching for a new life after being unfairly imprisoned who falls for the soon-to-be-married heir to a wealthy family.
HARRY POTTER
:
OOTP IMAX release July 13th, 2007

In a announcement today, Warner Bros revealed that the fifth Harry Potter will be released simultaneously in conventional and IMAX theaters on July 13th, 2007.
EDITOR'S NOTE: WOOHOO!!!
MISC:
Apple in talks to offer movies at iTunes: report
LOS ANGELES (Reuters) - Apple Computer Inc. is in talks with most of Hollywood's studios to offer movie downloads via its popular iTunes Music Store Web site, show business newspaper
Daily Variety
reported on Monday.
Citing unnamed sources, Variety said iTunes might begin offering film downloads by the end of 2006, but currently a price on iTunes is a sticking point in negotiations.
Apple's Chief Executive Officer Steve Jobs is said to want one flat price of $9.99 per movie, whereas studio executives want a range of prices that mirrors videos and DVDs at retail stores which, generally speaking, run from discount titles at a few dollars apiece up to $19.99 or more for new releases.
Spokespeople for Apple and most of Hollywood's big studios either declined to comment or were not immediately available.
Putting movies for sale online via iTunes would seem a logical step for Hollywood's studios.
Already, they offer movies online at Web sites like Movielink and CinemaNow, and Warner Bros. recently agreed to make movies available via BitTorrent.
But because iTunes is already widely used for downloading songs and television shows, the relatively new market for downloading movies would likely get a boost from the added exposure of being backed by iTunes.
The ideas interview: Steve Quartz
John Sutherland meets a man who knows what you are thinking


John Sutherland
Tuesday June 20, 2006
Guardian
Cognitive philosophy - "brain science", as its practitioners call it - is a rarefied academic field.
But that hasn't prevented Hollywood from optioning Steve Quartz. Not, alas, for a movie (The Wittgenstein Code?) but for the cutthroat business of marketing them. Quartz, it's thought, can forecast what the notoriously unpredictable audience for film "really" wants better than the audience themselves.
In his laboratory, Quartz uses functional brain imaging, or fMRI, to measure humans' responses to such classics as
Casablanca
.
"Essentially, people are placed inside an enormous magnet
," he says. "
And then we look to see small changes in blood flow. It's a way of tapping, in a totally non-invasive way, into brain activity."
EDITOR'S NOTE: AND FOR THOSE WITH VERY LITTLE BLOOD FLOW TO THE BRAIN...CERTAIN PEOPLE IN THE US GOVERNMENT, FOR EXAMPLE...AND MRI MACHINE IS A LOVELY PLACE FOR A NICE NAP!
The moneymen in LA were quick to lease his technique. More money was in prospect - and safer money. As Quartz points out, the margin of profit for the industry is "
somewhere in the area of 4%"
. They need all the help they can get.
It's not just celluloid. Neuromarketing will be the coming across the entire field of retailing. Reading the customer's brain will, Quartz believes, replace the clipboard and stop-you-in-the-street market survey and other primitive research techniques that commerce relies on to get its act right.
The standard view is that you can't foretell what people will want. Has Quartz, with his philosophical know-how and futuristic machinery, solved that problem?
"
I think brain science is really beginning to explore the relationship between objective measures and subjective measures of things like taste and preferences
," he replies. "
When we make a decision there are, of course, conscious components in play. But it turns out that our brain is also tracking a lot of things that we may not be consciously aware of."
So are Quartz and his fellow brain scientists trying to programme us, to turn us into robots?
"No, I don't think so. My brain science approach is complementary to the kinds of behavioural things that people have been doing for a long time. It's a way of trying to gauge and measure in areas where, hitherto, we have had very little introspective access. It's a way of getting a new window into those places. And it's more a means of measuring preferences rather than a technique for manipulating choice."
EDITOR'S NOTE: SEE THIS DUDE IS BRITISH. HE DOESN'T SEE WHAT THIS LEADS TO AMERICAN-STYLE. IT'S ALWAYS ABOUT THE NEXT STEP AND IT'S ALWAYS ABOUT MANIPULATION. THAT'S WHAT WE DO BEST! (SECOND-GUESSING WHAT THEY WANT IS ALL WELL AND GOOD FOR EUROPEANS, I SUPPOSE. BUT THE AMERICAN WAY....THE

BETTER

WAY...IS TO MAKE THEM WANT WHAT YOU YOU ALREADY

GAVE

THEM).
Quartz's ideas cross traditional boundaries. He's both a philosopher and an experimental neurobiologist. And he's also creating a nexus (a very profitable one) between the university lab and the marketplace. Is he happy about that?
"
I'm very drawn to that nexus. I think from the philosophical perspective it's a very interesting new development. We are now with brain science where we were 20 years ago with biotechnology - that point in time, for example, when genetics was about to have significant real-world applications. With brain imaging we're at the point where we can look scientifically at decision-making. And from there we too will move on to applications in the political realm, or the economic realm, or the legal realm."
Does he see significant patterns when he puts all the test results together? That women, for instance, prefer different things from men, young people from old people and so on?
"
It does work that way. One of the widespread public concerns about brain imaging technology is that it's a way of prying into individuals' minds. The fact is, we're really much more interested in aggregate data with which we can begin to form conclusions about different groups - whether defined by gender, age or demography."
Do his results largely agree with the methods that Hollywood has traditionally used (showing previews to trial audiences), or traditional market survey methods?
"
There's some agreement. But we find that with many of the measures we come up with, using brain science, there is no corresponding measure that can be turned up using the traditional methodologies. Those methodologies find some things very difficult, or impossible, to measure. 'Memorability' is a good example of this. If you ask people, 'How memorable is something?' with a view to finding out how long will it stick in their mind, they find it very hard to answer. That information, incidentally, is very important with movies where you may see a trailer months before the film is released.

"We know that there are regions of the brain that are involved in the encoding of long-term memories. And if we look there for activity, we can predict how likely it is that someone will remember in the future having seen this or that item. That's valuable for all sorts of communication strategies in marketing. The modern consumer is inundated with marketing messages - most of which don't make it into our memory at all. EDITOR'S NOTE: IF IT'S NOT STAR WARS (OR OTHER DWEEB)TRIVIA, IT DOESN'T EVEN GO INTO MY EARS, MUCH LESS MY BRAIN. (AND THEN, THERE'S THE NUTRASWEET FACTOR....OR, AS ODDBOB CALLS IT,

AGING

).

"Another measure that you can't extract with traditional methods is 'salience' - in other words, how interesting a stimulus is for our brain. About 80% of processes in the brain are unconscious and most of those processes are automatically filtering, at their unconscious level, the world around us to decide whether something is worthy of sending upstairs for attention. Only the things that the brain decides are salient, or interesting, get sent up into our conscious mind.EDITOR'S NOTE: SOUNDS LIKE MY UNCONSCIOUS BRAIN IS HAVING

WAY

MORE FUN THAN MY CONSCIOUS ONE. (IT WOULD ALMOST

HAVE

TO BE, I GUESS...SNIFFLE). You can't interrogate people about things that. So finding out things like that, with brain science, is important. Take something as mundane as picking out a box of cereal, or a magazine cover, from a host of competing similar products. The producer dearly wants to know what will stand out, or capture the consumer's attention.

"The maybe not-so-dirty secret of marketing is that there's not a whole lot of evidence that traditional research works. Typically marketing budgets follow the successful product, rather than the other way around. And even in design, 95% of new products fail. What brain imaging does is to figure a way to find better and more effective ways of offering service to the customer."


So, as they used to say of the customer, the brain is always right?
"Yes, I think that's correct".
· Steven Quartz is director of the Social Cognitive Neuroscience Laboratory at the California Institute of Technology. A list of his publications can be found at
steve/quartz

Guardian Unlimited © Guardian Newspapers Limited 2006
Comic books draw in ads
Product placement expands to new territory


BY KORTNEY STRINGER
FREE PRESS BUSINESS WRITER
June 19, 2006
A young, handsome New York City firefighter had it all, including a loving fiancée whose daughter from a previous relationship adored him and his Pontiac Solstice GXP.
Then, tragedy struck and he lost his job and the two people he cared most about to a deadly fire -- but he still had his car. So, he became an action hero and tricked out his Solstice with shotguns and other gadgets to save the lives of others.
If this sounds like a story ripped from the comics, it is. However, Time Warner Inc.'s DC Comics created this series as a paid product placement for General Motors Corp.'s Pontiac brand.
DC, which will launch the six-issue series, called "Rush City," in stores July 19, debuted it on its Web site,
http://www.dccomics.com/
, on Wednesday.
"
We think it's a great story and a great way for Pontiac to reach guys in their 20s and 30s
," said "Rush City" editor Ron Perazza.
Increasingly, marketers, desperate to capture the attention of consumers who've grown weary of traditional 30-second TV spots, have made commonplace paid product placements in everything from movies and TV shows to videogames and music videos. Comic books are the latest place advertisers such as GM, DaimlerChrysler AG's Dodge and Nike are looking for product placements.
Comic books, which long have had paid ads in their pages, are particularly attractive to advertisers who want to reach the highly coveted 18-to 34-year-old male demographic. After all, the average comic book reader is a 28-year-old man who spends $1,300 to $1,500 a year on the hobby.
Bruce Vanden Bergh, a Michigan State University advertising professor, said young men are particularly turned off by overt ad pitches, and if the comic book placements "
jump out as being inappropriate and in the wrong place, it won't work."
EDITOR'S NOTE: EVERY TIME SOMEBODY TRIES SOMETHING LIKE THIS, IT IS SHOWN THAT PEOPLE AREN'T QUITE THE TOTAL SUCKERS THE MARKETERS THINK. BUT DO THE MARKETERS EVER LEARN?!!!
Indeed, such placements raise concerns among some comic aficionados who don't want them to taint the storyline. "
I've gone back and forth on product placements
," said 39-year-old Dan Meritt, owner of Dearborn-based Green Brain Comics. "
If it becomes the story, I think that's crossing the line."
Other comic book fans say paid product placements can help offset the cost of comic books.
Keith Schoensee, a 40-year-old who has a collection of 20,000 comic books and works at Comix Corner in Fraser, said: "
I
have nothing against it. Comic books are just keeping up with the times."

DC Comics agrees, saying that it tried to make sure its Solstice product placements would be seamless. This month, for instance, DC will begin introducing comic book readers to muscular action hero Rush by giving him appearances in its other comic book titles, including "Nightwing" and "Birds of Prey," at first without the Solstice.
When the "Rush City" series rolls out, Rush will spend most of his time doing things such as trying to find a lost child with diabetes and intercepting a terrorist plot, with help from the Solstice, of course.
Pontiac also has paid ads that run in DC comic books.
"
They made this character part of their DC universe, not just a custom comic, but this is going to stand next to Batman
," said Dino Bernacchi, Pontiac's 36-year-old advertising manager who says he's collected comic books for more than 30 years.
Marvel Comics, maker of Spider-Man, is using a different approach in its product placement deal with Dodge.
Instead of creating a separate character and comic title to sell in stores, Marvel reached an agreement with Dodge to weave the new Caliber compact into its original comic books by the end of the year. Marvel said it also will create a custom digital comic for Dodge that will be available online only; although it says it hasn't created it yet.
In the past, Marvel has done paid placements for Nike, Schwinn and Sony, where their logos appeared in places such as T-shirts and billboards in comics. "
We place products into comic books where appropriately deemed by editors,"
said Marvel publisher Dan Buckley.
Dodge also bought ad space, including one ad in which Marvel's green Hulk character holds up a Caliber with its trunk sound system folded out and says, "Hulk like new boom box."
EDITOR'S NOTE: OK, NOW

THAT

WORKS! (LOL!)
The automaker said advertising and product placements in comics is a no-brainer since Marvel's circulation, which is 2.2 million and 90% male, overlaps with the Caliber's target demographic.
"
It's a difficult audience to reach
," said Mark Spencer, a Dodge spokesman.