Star Wars EU, ART and other Misc.
Death Star Novel Coming in '07
Starwars.com has announced a new hardcover due out in 2007, which looks to be the one filling the slot left vacant by the cancellation of Elizabeth Hand's Old Republic book.
In its place, we've got an original story detailing the origin of the Death Star, written by the dynamic duo of Michael Reaves and Steve Perry.
Given the newly revised construction timeline made necessary by RotS, it's difficult to say what form this story will take, but continuity fans should look forward to lots of sources being threaded together at long last.
EDITOR'S NOTE: I AM JUST HOT HOT HOT FOR CONTINUITY THREADING TOGETHER. (

TOO

HOT, POSSIBLY?)
It's going to be interesting to see how things like the Maw and Despayre are affected by new information, as well as how, if at all, many stray bits of the story are dealt with; I for one would love to see Kyle Katarn and Bria Tharen
EDITOR'S NOTE: SKIP BRIA. WHINY LITTLE WHIMP.
make appearances toward the end, if (and it's a big if) the book covers that much time.
EDITOR'S NOTE: HERE'S THE OFFICIAL STARWARS.COM NOTICE ABOUT THIS BOOK ----
Death Star Approaching...


September 08, 2005
It is both a staggering feat of engineering and an abomination of science. It is the most powerful weapon ever constructed by the Galactic Empire. When Princess Leia saw it destroy her precious home of Alderaan,
EDITOR'S NOTE: PAUSING A MINUTE WHILE ODDBOB WHIMPERS AND SNIFFLES AND GENERALLY REFUSES TO

BUCK UP

!
she declared the Empire enemies of life itself.
It was the Death Star.
When the Death Star was atomized by a one-in-a-million torpedo volley, it took many stories with it to the grave. Now, the tale of its origin is surfacing with a new hardcover novel slated for release from Del Rey in the fall of 2007.
Steve Perry and Michael Reaves, the same pair that brought the
MedStar Duology
and, individually, such Star Wars novels as
Shadows of the Empire
and
Darth Maul: Shadow Hunter
, are again teaming up to tell an all-new story set in the dark times between the events of Episode III and IV. Learn the truth behind the convoluted history of the Death Star and the personalities that led to its creation.
Perry and Reaves have just signed on to write this novel. It does not yet have a title.
EDITOR'S NOTE: HOW ABOUT "DEATH STAR: REALLY BIG MEANIE THINGIE"?
Run for Cover: Dave Seeley


September 01, 2005

Creating Memorable Covers
When Boston-based artist Dave Seeley first saw the Imperial Star Destroyer fly across the theater screen in
A New Hope
as a teenager, little did he know that he would later be creating elaborate, lush illustrations for the same Star Wars galaxy.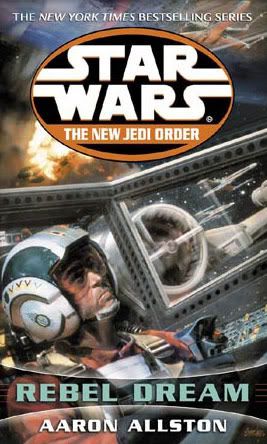 "
I was absolutely blown away at this new thing
," Seeley recalls. "
I was doing theater set design and building at the time, and considered going to work in Hollywood. I think if there had been a clear path for a high school kid from Massachusetts, I might well have gone that way. That first memory fuels an enthusiasm for any new Star Wars project that lands on my plate."
Double-majoring in architecture and fine art, Seeley went on to work as a successful architect for 10 years before deciding to make the shift to illustration in 1995.
"
I got sucked in to this line of work by fanboy art collecting, where I tracked down artists Rick Berry and Phil Hale, who had an exhibit at a local comics shop,"
Seeley explains. "
Those two were and are great influences on my art, and my ongoing career choices. I'm more influenced by sci-fi movies than by the backlog of illustration. I like the art on old pulp novels better than old sci-fi novels. Robert McGinnis is a favorite book cover illustrator. Fine art is a constant inspiration. My favorite fine artists include Caravaggio, John Singer Sargent, Manet, Egon Schiele, Robert Graham, and Odd Nerdrum."
Seeley's first professional illustration job had him creating art for the Last Unicorn Games collectible card game series --Heresy. From there he did work for such clients as Wizards of the Coast for Magic: The Gathering, NetRunner, VTES Sabbat, and Battletech as well as interior work for TSR
(Tactical Studies Rules) roleplaying game books. White Wolf Publishing's roleplaying game book for Trinity marked his first jump to book cover work.
"
I had been barking up Dave Stevenson's tree for years,"
Seeley remembers. "
He's an über-art-director at Del Rey. I nudged my agent to set up a meeting with him when I felt I had a strong enough folio, and he gave me my first assign
ments for the New Jedi Order novels Rebel Dream and Rebel Stand by Aaron Allston."
Seeley then went on to create memorable covers for the
Clone Wars Medstar
novels by Michael Reaves and Steve Perry. Most recently, Seeley painted the art for the wrap-around cover for Timothy Zahn's upcoming novel
Outbound Flight
which features the young officer that will go on to become Grand Admiral Thrawn.
"
I'd say that the Medstar Duology was my favorite, and that is probably because of the two pieces that grew out of it
," Seeley confesses. "I
have a hard time remembering the particulars of the back and forth process after a while. It all seems to merge into an ongoing dialogue with my art directors in retrospect, and Dave Stevenson gives me a lot of latitude and has been great to work with."

Mixing mediums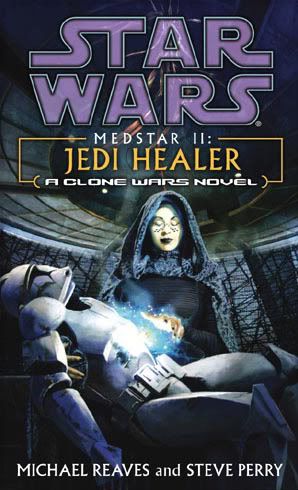 While most of Seeley's work revolves around sci-fi novel covers, occasionally he'll work on something completely different to keep himself from burning out on all things Force-sensitive.
"
I do occasional pieces outside the genre, and I like that because it keeps all of it fresher
," Seeley explains. "
I just did a piece for Harcourt School Publishers of The Battle of Bunker Hill and that was a kick. I do package illustration for video games as well."
While working on varied illustration subjects, Seeley likes to challenge himself with his technique of balancing digital with traditional media in his work.
"
I typically start images by pushing photographs around on my Mac
," Seeley explains. "
I do that until I have a strong composition. Then if I have time I'll print it out and paint oils on top of it. However, if there's no time left, I'll refine and finish it digitally."
His unique artistic style seems to be a huge hit with fans and fellow artists who seek him out at conventions like San Diego Comic-Con International.
"
It's great to know that fans appreciate the work you're doing
," Seeley says. "
It's a bonus and a high. As for artists, connecting with other artists -- it is soul strengthening. We tend to work in our own little cubbyhole, so it's great to get out and touch base with like-brained people."
EDITOR'S NOTE: I HAVE ALWAYS LIKED THIS COVER. GOOD LIKENESSES OF HAN AND LEIA.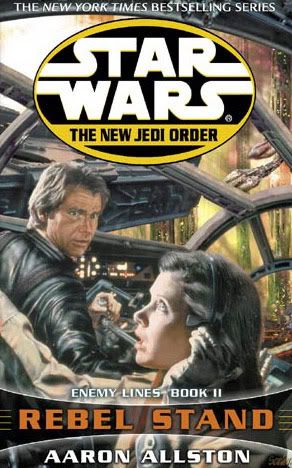 With all his projects, Seeley says he's learned quite a few valuable lessons in the illustration world that he hopes budding artists can take as useful advice.
"
I've found that the big guys are regular people (and that seems to make the career path more accessible) and that the sci-fi/fantasy art client world is a small planet
," Seeley says. "
And even when you're successful, you still struggle with the monthly bills, so you might as well make art that pleases you first. Don't get too caught up pleasing others, and let your needs slip to the back of the line. In the beginning, create art pieces in your own time that are the work you hope to get, and use those to get the work. And most importantly, follow your spirit."
EDITOR'S NOTE: COURSE IT HELPS TO HAVE SKILLS.
Fans interested in learning more about Seeley should be on the look out for the upcoming documentary film by Michael MacDonald at Roadhouse films called
Visions From the Edge: The Art of Science Fiction
.
Seeley's printed work is featured in the juried annual SPECTRUM: The Best in Contemporary Fantastic Art, and he's one of 10 artists featured in Dick Jude's book Fantasy Art Masters published by Harper Collins.
To see more of Seeley's work, visit his official site here.
http://www.daveseeley.com/
Luke Skywalker on Tauntaun Statue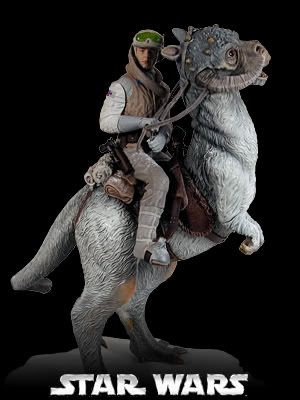 Gentle Giant has announced the upcoming Luke on Tauntaun figure. This piece captures the moment in EMPIRE STRIKES BACK, when Luke goes out to patrol the rebel base on Hoth.
The statue stands around 11 inches tall and will be priced at approximately $140. It will hit shelves in February 2006.