A Couple of Semi-Breaking Dweeb Items
Editor's Note: First up, We had heard the rumors, but now it's confirmed ---
Heath Ledger to Play Joker in Next 'Batman'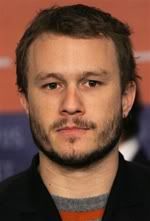 Heath Ledger will play The Joker in the sequel to last year's "Batman Begins," Warner Bros. studio announced. "The Dark Knight" is set to begin production next year.
Christian Bale again will play Batman. Christopher Nolan will repeat as director.
Ledger was nominated for a best-actor Oscar for his role as an anguished gay ranch hand in last year's "Brokeback Mountain."
"
Our challenge in casting The Joker was to find an actor who is not just extraordinarily talented but fearless,"
Nolan said in the Warner Bros. statement issued Monday. "
Watching Heath Ledger's interpretation of this iconic character taking on Christian Bale's Batman is going to be incredible."
Editor's Note: Doesn't seem an OBVIOUS casting choice, but I'm sure it will be good.
Don't kill Harry Potter, authors urge Rowling
Stephen King, John Irving make plea during charity reading event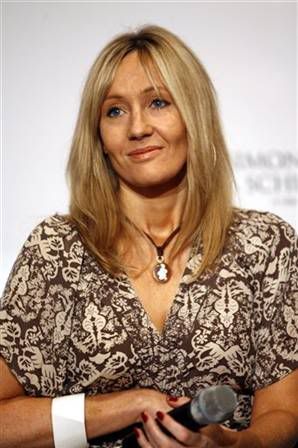 NEW YORK - Two of America's top authors, John Irving and Stephen King, made a plea to J.K. Rowling Tuesday not to kill the fictional boy wizard Harry Potter in the final book of the series, but Rowling made no promises.
"
My fingers are crossed for Harry
," Irving said at a joint news conference before a charity reading by the three writers at New York's Radio City Music Hall.
The author of "The World According to Garp" and a string of other bestsellers said he and King felt like "
warm-up bands"
for Rowling, who is working on the seventh and last book in the Harry Potter series, and who has said two characters will die.
King, who shot to fame in 1974 with "Carrie," said he had confidence that Rowling would be
"fair"
to her hero.
Editor's Note: Of course, if it were KING writing the 7th HP book, Hermione and Ron would likely go insane, kill everyone, and eat their raw remains. (Harry included).
"I don't want him to go over the Reichenbach Falls
," King said in a reference to Arthur Conan Doyle's effort to kill off the character of fictional detective Sherlock Holmes. Pressure from fans eventually led Conan Doyle to resurrect Holmes, who was found in a later story to have survived.
New book well underway, Rowling saysRowling, a Briton whose books have sold 300 million copies worldwide according to her publishers, said she was well into the process of writing the final book.
"I feel quite liberated,"
she said.
"I can resolve the story now and it's fun in a way it wasn't before because finally I've reached my resolution, and I think some people will loathe it and some people will love it, but that's how it should be."
"We're working towards the end I always planned but a couple of characters I expected to survive have died and one character got a reprieve,"
she said, declining to elaborate.
Editor's Note: Tease Tease TEASE. (And if we don't all stop nudging her about Harry's finale,

SHE's

likely to go insane, kill all the characters, and eat their raw remains).
Asked about the wisdom of killing off fictional characters, Rowling said she didn't enjoy killing the major character who died in book six — for the sake of those who haven't read it yet she avoided naming the victim — but she said the conventions of the genre demanded the hero go on alone.
"
I understand why an author would kill a character from the point of view of not allowing others to continue writing after the original author is dead
," she added, leaving the door open to the worst fears of some fans — that Harry could die.
Getting involvedKing recalled that when he had a character kick a dog to death in his novel "Dead Zone" he received more letters of complaint than ever, to his surprise.
"
You want to be nice and say 'I'm sorry you didn't like that,' but I'm thinking to myself number one, he was a dog not a person, and number two, the dog wasn't even real
," he said.
Editor's Note: Ok. NOW it's official. I want Harry Potter to kill Stephen King (and what the heck, eat his raw remains).
"
I made that dog up, it was a fake dog, it was a fictional dog, but people get very, very involved
," King said.
Editor's Note: May you be BITTEN by a fictional DOG. (you mean, fictional dog, kicker, You!)
Rowling noted that Irving had killed off many more characters than she had.
"
When fans accuse me of sadism, which doesn't happen that often, I feel I'm toughening them up to go on and read John and Stephen's books
," she said. "
I think they've got to be toughened up somehow. It's a cruel literary world out there.
Editor's NOte: Ah Brit wit. I think perhaps British people are just BETTER than we are.