MOVIE Dweebing Catching Up
Editor's Note: OODles of Movie stuff to catch up on. And FIRST up....JMS, JMS!! (WOOHOO)
JMS UPDATE

It appeared on June 27th, front page of
Variety
.
To quote the relevant section:
"
Universal Pictures and Imagine Entertainment have purchased J.Michael Straczynski's thriller "The Changeling," which is being eyedby Ron Howard to direct. Project, to be produced by Brian Grazer,joins the shortlist of pics Howard is considering as his next endeavor.
Story, billed as based on actual events, is about a mother who prays for the return of her kidnapped son. When her prayers are answered,however, she begins to suspect the boy who comes back is not her child."
Editor's Note: So we not only get new JMS'ing (and it's been FAR too long since THAT happened), but a Ron Howard production! Top of the World, ma!
From JMS:
It is, without question, the biggest deal I've ever made, and with Ron directing (everyone is talking about it as though he's going to do it,though that has not been stated officially by anyone), and it moves me from being marginally known in the film business right into the catetory of a-list writer overnight, which parallels what happened with Akiva Goldman. I'm thrilled that Ron is involved, because I've always thought he had amazing story sense and he's one of the directors I most regard in this business.Those involved were great in the deal making, and this stands to be a huge movie
.
Jms

Materials Girl Found/Lead located for His Dark Materials film
After a lengthy, countrywide casting trawl, Chris Weitz has netted the girl who will play Lyra Belacqua in the first outing for the planned
His Dark Materials
franchise.
Dakota Blue Richards (not to be confused with Ms Fanning)
Editor's Note: So there are more than

one

girl-actress Dakotas out there? Is this some sort of Kaminoan clone thing?
is the 12-year-old newcomer who was plucked from 10,000 girls auditioning for the role. She'll be meeting talking armoured bears and her own personal daemon before you know it.
Weitz will kick off shooting on the first film – under the American title
The Golden Compass
– on 4 September in the UK.
Compass
(known as Northern Lights in England) launches Lyra's voyage of discovery as she learns some hard facts about her family and heads out on a mission to save her best friend.
New Line currently wants to have the film in cinemas on 16 November 2007
Two Sci-fi Trilogies in the Works for Cameron
James Cameron recently told MTV that he working on two would-be sci-fi trilogies.
The director reported, "
I have two franchises, if you will, or films that play out over an arc of a number of films that I am going to be making."
He also noted he would not make the back-to-back but rather one after the other. If they do well then he'd look at back-to-back sequels.
The first film would most likely be AVATAR (aka PROJECT 880) -- a love story. The other project would be BATTLE ANGEL -- a sci-fi thriller about a female cyborg in the 26th century.
ANGEL will be based on the graphic novels by by a Japanese artist Yukito Kishiro.
DreamWorks lighting 'Fire' for Duchovny
David Duchovny has signed on to star opposite Halle Berry and Benicio Del Toro in DreamWorks' drama "Things We Lost in the Fire."
Editor's Note: Hmm....2 out of three actors....I guess, for Mr. D (well, for BOTH Mr. D's) I could handle a couple of hours of Ms. Berry?
Penned by Allan Loeb, the story centers on a woman (Berry) whose husband (Duchovny) suddenly dies. The woman invites her husband's troubled best friend (Del Toro) to live with her family, and as the friend turns his life around, he helps the grief-stricken family confront their loss. Duchovny will appear in flashbacks.
Editor's Note: I am betting the GHOST of David Duchovny is every bit as cute as the live one.
Dogme helmer Susanne Bier ("Open Hearts") will direct "Fire," which is scheduled to start filming next month.
LOST Movie in the works?
According to the World Entertainment News Network (Hollywood.com), the makers of lost are planning to end the show after four to five years.
Editor's Note: I will be sad when it goes, but that is probably a good time frame to go before the spark diminshes.
Afterwards, a LOST movie would be the likely next step.
Hollywood.com writes, Co-creator Damon Lindelof is so worried producers and studio executives will drag the show out he is making his opinion on the matter clear now.
He says, "
We'd love to end the show after four year, five years tops and do a movie."
THE BIRDS is not a remake
IGN posted an interview with Brad Fuller, the producer of THE BIRDS, in which he mentioned that the film will not be a remake.
Fuller said, "
We're not remaking Hitchcock's movie. That movie stands on its own and it is a wonderful piece of filmmaking. It's a very difficult thing to say, 'We're remaking a Hitchcock film'. What was interesting to us was that the short story [by Daphne Du Maurier] the Hitchcock film was based on was chock full of stuff that Hitchcock didn't use in his film. And so we went to those things and that's the basis of our film. It's the same title because it's based on the same short story but we don't have characters like what they have. The concept of birds, certainly, that's the core of the movie

Editor's Note: Yeah, cause otherwise you should probably call it "The Squirrels" or "The Bugs".....or "Snakes on a Plane". (wait....that last one is taken, I think).

but the situations and the plot come from the short story not from the Hitchcock film."

Regarding casting, Fuller said, "
We've had interest from very high-level actresses to play what they think is the Tippi Hendren role. It's not but, again, all of our films have this female protagonist. We've had some wonderful interest from some incredible actresses and that will dictate a little bit who directs the movie, I suspect"
Stiles White and Juliet Snowden (
Boogeyman
) will be penning the script.
Warner Presents Pabst With HEART-SHAPED BOX
Warner Bros. Pictures has hired Tom Pabst write HEART-SHAPED BOX. The script will be based on Joe Hill's upcoming novel. Hill is the son of Stephen King.
The supernatural thriller centers on a rock star who collects occult artifacts and bids online for a ghost that leads him into the Deep South. There, he must confront his past in order to escape the haunting.
Editor's Note: Apple doesn't fall far, huh? Hill must have had one heck of a creepy childhood. (
No the Easter Bunny isn't coming this year, Joey. Santa killed him in a psychotic rage, and fried him up in a pan along with Rudolph and Tinkerbell
).
Akiva Goldsman will produce.
SERENITY long script on EBAY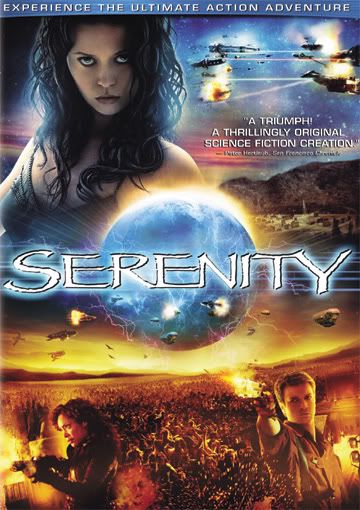 Serenitystuff.com has posted an article regarding an earlier and longer script for SERENITY.
They write, "
I have just spent the afternoon reading an early draft of Serenity. A longer one. With some pretty big changes."

"
I do not know if this is the original "Kitchen Sink" version Joss has spoken of, the first draft where he threw everything in, the one that had to be whittled down to fit into a) two hours, b) 40 million dollars, and c) Joss' dream of a great Serenity movie. I do know this one is 190 pages long and comes from a reliable source who's now offering copies on eBay."

"Note: This is Joss' work, but it is not the final version he filmed, directed, and edited together. That final version, the one we've seen up on the screen, is the version he's proud of. I may not be doing him or you any favors by telling you about his early ideas. But there is a lot of great stuff here that Browncoats would love to know about, and some bittersweet choices that, at this point, hadn't been made yet."


You can view the full review of the script
here
.
Editor's Note: I haven't had time to read it; if anyone checks it out, report back!
And speaking of info leaks, (and a whole bunch of Comics-

spawn

ed....comics joke?....flicks) ----
WOLVERINE script leaked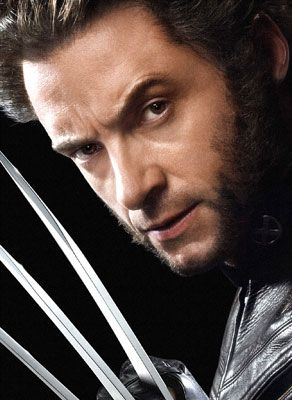 The script for the upcoming film WOLVERINE has apparently been leaked as a review popped up at
Latino Review
(who rated it a B+).
They had the following to say about the script (
Slight plot spoilers
):
"What mutants or who else is in this you might ask?

Logan's buddy from back in his military days JOHN WRAITH, FRED J. DUKES a.k.a. THE BLOB, BARBARUS a brutally muscled mutant with four arms, all sleeved in tattoos.

What else? The whole Weapon X experiment has a much larger role in this script and in Stryker's overall plan, we get to see Logan in berserker mode, the origin of his name, the eventual rematch with Creed, and of course his eventual memory loss, which is handled here and quite nicely I might add."
You can read the full script review
here
with much more detail.
HULK remake casting news and film's name
Loyal scooper Lizard wrote in with an update on the remake of HULK.
He said, "
Well, here's what I found out : Universal isn't really doing it. It's going to be done through Marvel (independently, or close too) and it's called "Incredible Hulk". Bana is definitely not doing it - his contract was with Universal, and so on - so they're going to get a new Hulk.
They're not going to be auditioning, but merely 'going out' to names. Should've guessed. Apparently the following guys could be either in consideration or in talks for the role : Dominic Purcell, Brendan Fraser, Adam Garcia. Typical bunch of names, if you ask me."

Editor's Note: Yes, but is there a SCRIPT this time?! Much bigger question.



News on casting of the Silver Surfer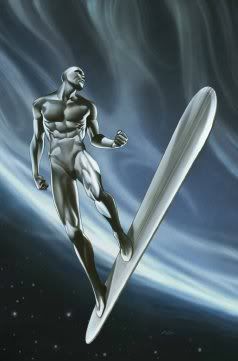 Moviehole.net has posted a brief interview (if you can call it that) with Tim Story, the director of FANTASTIC FOUR 2, in which he talks about the role of The Silver Surfer.
They write,
The film's director, Tim Story, told me this morning that although The Silver Surfer is indeed in the movie, it won't be Vin Diesel playing him.

Editor's Note: No Diesel is usually a plus for any movie.



"

No truth to it

", Story said, when asked about the Diesel rumours. "
The Surfer will be a new CGI design being developed especially for the movie. It's going to be incredible". Editor's Note: Then again, even Diesel is a tad more life-like than CG. (A

TAD

).

You can read their full article
here
David Goyer to write THOR
J. Michael Straczynski announced that David Goyer will be writing a treatment for Marvel Studios' THOR.
Mark Protosevich was originally tabbed to write the script and Goyer will be taking his place. No word on if he will be altering Protosevich's script or starting all over.
Goyer has previously worked on such projects as
Batman Begins
and
Blade
.
Editor's Note: Seguing from comics-birthed movies, to GAMES-birthed movies ---
CASTLEVANIA news, details: A general update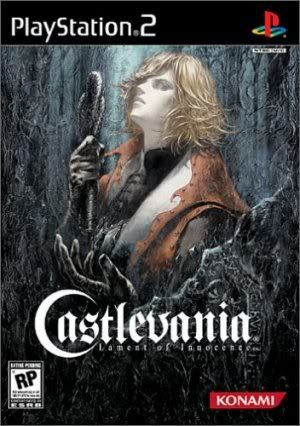 IGN posted an interview with Paul W.S. Anderson, the director of the upcoming CASTLEVANIA film. Anderson has directed multiple videogame to movie adaptations including MORTAL KOMBAT and the RESIDENT EVIL films.
Talking to IGN about the upcoming CASTLEVANIA, Anderson said, "
It's going to explain how the Belmont clan and Dracula first come into contact, so in a way, it's going to be a genesis story of the clash between the Belmonts and Dracula,"
Anderson explained. "
It's going to span the ages as well, which is one of the fun things about the games. There are Castlevania games in the 1500s, there are Castlevania games in the Second World War, there are Castlevania in the future, and we're going to take the same kind of approach. It's going to be a very mythic story spanning hundreds of years, but the key characters are going to be Dracula and Simon Belmont. And the whip is going to be intact, although there'll be lots of other weaponry as well."

Editor's Note: All of which, though it reads like charismatic tongue-talking, no doubt means something to people familiar with the game?



Speaking of the videogame, Anderson added,
"I think it's got a very lush, Romantic, gothic look to it, and that's very much going to be the look of the movie. And also, the music is excellent. I think that's a very strong aspect of the videogames, and that's something we're very keen [on]."
You can read IGN's full writeup
here
.
Editor's Note: Now leaving the comics/gaming universe for grown up (?, ugh ??) movie-making -----
The Scottish Play's The Thing/Sean Bean in Macbeth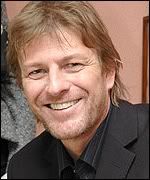 Editor's Note: For a guy who's usually the baddie, he sure is handsome, huh? (New category in our 5-celeb list....."

Yummy Bad Guys

". Jason Isaacs topping THAT list, of course).
Shakespeare's getting the movie treatment again. The lucky Bard.This time it's the ever-popular
Macbeth Editor's Note: Learn from my mistakes; when you spit, turn

AWAY

from the computer screen. I am here to serve my dweebpals......
being shoved through the adaptation wringer once more, with
The Jacket's
John Maybury directing Vincent Regan's script
Come Like Shadows
.
Sean Bean – who last played the bloodied Scot in a stage run three years ago – is the lead, with
Narnia's
Tilda Swinton stepping into the role of Lady Macbeth.
Editor's Note: Actually, the role Swinton played in "Narnia" is fairly good prep for Lady M.
According to
Variety
, the film will use a period setting, but will be accessible to modern audiences.
Editor's Note: Meaning really well-peformed and directed, or merely

dumbed

down?
Peter Sarsgaard Explores Pittsburgh/Starring in a Michael Chabon adaptation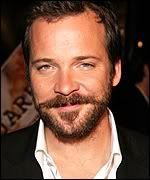 Fans of quality novel adaptations rejoice! Or at least pray that this one will live up to expectations…
Dodgeball's
Rawston Thurber is busy adapting
Wonder Boys
writer Michael Chabon's debut novel
The Mysteries Of Pittsburgh
.
And Peter Sarsgaard, Sienna Miller and Max Minghella have all signed up, which is set in the city in the mid-1980s. Art Bechstein (Minghella) becomes obsessed with local lad Arthur Lecomte, who then introduces him to the beautiful Jane (Miller) and legendary boyfriend Cleveland (Sarsgaard). Together this little group helps – and hinders Art through his last summer as a kid.
Thurber's kicking off the shoot in August in Pennsylvania.
Dust Up For Bloom And Bosworth/Orlando joins Kate's new drama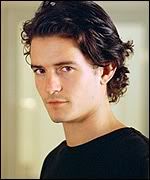 Editor's Note: pretty......
To throw further confusion on the are they-aren't they-whatever debate over the attachedness of Orlando Bloom and Kate Bosworth, they are now set to star in a project together.
Bloom has been added to the cast of Bosworth's gritty US indie drama
Seasons Of Dust
. With script and directing chores to be handled by Tim Blake Nelson, the story's a depressing depression-era tale of lonely Janey (Bosworth) who goes to stay with a farm family. After the son tries to rape her, she leaves him for dead and flees into the countryside, where she meets on-the-run criminal Ricky (Bloom). The pair then have to deal with hit men sent to track down and kill them.
Nelson plans to start shooting in Oklahoma and Mexico this July.
Editor's Note: Just in case the

plot

didn't depress the actors, they're making them spend the summer in Oklahoma and Mexico.
Zac Efron On Board Hairspray/High School Musical star singin' again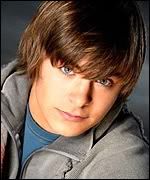 Zac Efron, who's found fame starring in the Disney Channel's massive US TV hit
High School Musical
, has nabbed a role in
Hairspray.
Director Adam Shankman, apparently the last person in the States to hear of the TV drama comedy, has signed him to play Link, the hunk at the centre of
Hairspray'
s Corny Collins Show.
"
I had no idea this Disney Channel musical was such a publicity juggernaut, but it became clear to me when I was told Zac would miss rehearsals when High School Musical is launched in Europe, and Queen Elizabeth II requested an audience with him
," Shankman told
Variety
. "
I was a bit dismissive, because that film is pure Disney,Editor's Note: So 'pure Disney' is a

BAD

thing? and I told him I needed a more subversive energy. He worked on it and he gave it to me.
"
Hairspray
plans to start shooting in September.
Rutger Hauer Plays The Magic Flute/Blade Runner star joins indie
Rutger Hauer, last seen being smarmily corporate in
Batman Begins
, will get musical for
The Magic Flute.
Not to be confused with Ken Branagh's latest lavish production, this small indie is about a musicologist (Hauer) who has to train a mysterious diva in the ways of the flute.
The movie is filming in Canada as we write this.
Macy To Direct!/William H heads for the director's chair
Actor William H. Macy announced that he will be directing his first feature film next year.
"
I'm going to direct a film called Keep Coming Back,"
he told
Coming Soon.net
. "
It stars Salma Hayek, but she's the only name I can name. This is a real movie, it's an indie
."Editor's Note: As opposed to all those

FAKE

movies with real

BUDGETS

.
"
I read the script by Will Alditch, and I saw it in my mind's eye so clearly,"
he explained. "
They sent me the script asking if I wanted to play the father or this internist, and they were both wonderful roles. Mostly, I was so excited about the story and the way Will writes. It's so witty and adult and smart, and yet kinda broad and outrageous. I just called him up and said, 'Yeah, I liked it a lot. Who's directing?' At that point, Will was going to direct it himself, but he said, 'If you want to direct it, you direct it.' I'll act a small role [in this one], about four scenes."

Macy was speaking during promotion of his new film
Edmond
, based on David Mamet's searing play of the same name.
Gerard Butler Prays For Priest/In negotiations to join action horror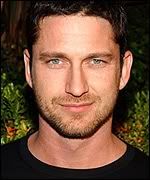 Phantom Of The Opera
Editor's Note: I wonder if he'd rather be known for that, or for "Tomb Raider"? Tough call......
star Gerard Butler is busy negotiating to star in Andrew Douglas' previously announced horror action flick
Priest
.
If he signs, he'll be raising the stakes in the fight against nasty vamps in a story based on Min-Woo Hyung's graphic novel. It sees a warrior priest go against church law by teaming up with a sheriff (fellow thesp Steven Strait, also negotiating) and a priestess to hunt a band of vampires who kidnapped his niece.
Butler's been getting into warrior mode a lot lately; he'll next be seen in Zack Snyder's Spartan army pic
300
and starred as Beowulf in an indie re-telling of the ancient poem,
Beowulf & Grendel.

Banderas And Bening Find Security/Teaming up for a mystery
It would seem that this month's big muse for titles is the phrase Homeland Security. Not only do we have comedy
Homeland Insecurity
, but also writer-director George Gallo using it as the title for his next film.
Antonio Banderas and Annette Bening are teaming up to star in the mystery, which is described by its director as being in the tradition of Hitchcock's
To Catch A Thief
. Roughly translated, this means we can expect Bening to dye her head blonde and for Banderas to do his best Cary Grant impression.
Or maybe not.
Gallo's history includes directing dodgy Nick Cage comedy
Trapped In Paradise
and writing
Midnight Run
and
The Whole Ten Yards
, so it's anyone's guess as to how
Homeland
will turn out.
He starts shooting in Louisiana in October.
Editor's Note: He obviously likes his actors better than that group filming in Oklahoma in July; at least he waits till OCTOBER to send the lovely Ms. Benning to Louisianna. (Not that there's ever a really GOOD time to go there....)
Monaghan and Paltrow Get An Itch/Actresses circling Farrelly comedy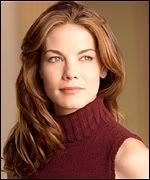 The Farrelly brothers are pursuing Gwyneth Paltrow and Michelle Monaghan for The
Seven Day Itch
. The remake of
The Heartbreak Kid
, about a man who meets the woman of his dreams on his honeymoon, already has Ben Stiller on board as the newlywed philanderer.
Editor's Note: And now I hear nothing after 'Ben Stiller'...but not in a GOOD way at all.
Paltrow would play the bride, Monaghan the honeymoon hussey.
Wright's In A Blackout/Syriana star in indie drama
New York's 2003 power blackout will become the setting for a film that tracks fictional events in a forgotten Brooklyn neighbourhood.
Jerry LaMothe is directing the indie film
Blackout
, which is attracting a hefty cast. Jeffrey Wright, Melvin Van Peebles, Zoe Saldana, Saul Rubinek and Sean Blakemore will star in the film which has already kicked off shooting in – where else? – Brooklyn.
Leary Story/Leo DiCaprio starring as LSD icon
Leonardo DiCaprio's getting caught in the counterculture – in a biopic.
He's been working on an untitled film about LSD guru Timothy Leary for a while now, ever since he knew the man before Leary's death in 1996. Now DiCaprio has hired
The Dying Gaul
writer Craig Lucas and Leary historian Michael Horowitz to crack on with a script that chronicles part of Leary's early life.
Leo plans to star as the famed spokesman for the LSD crowd who had an interesting life even before he became known for his turn on, tune in, drop out stance on life. Enrolled at the West Point military academy in the 1940s, Leary ended up escaping from prison in 1970.
Ship Shaped/USS Indianapolis drama re-written

The tragic story of the lost crew of the USS Indianapolis might have served well as a tale in
Jaws
, but it's also historical story – and has been in development at Universal since 1998.
Now the film, which has previously been called
USS Indianapolis
and
The Good Sailor
, might be sailing towards the greenlight.
Robert Nelson Jacobs, who adapted
The Shipping News
, has been hired to completely rework the script. The plot of the now-untitled drama will focus on Hunter Scott, who ruffled feathers when his research into the incident for a history project caused a second look at the case and particularly at the ship's captain. Captain Charles McVeigh had been blamed and court-martialled for the ship's loss during World War Two and the death of crew members.The new script will imagine a fictional relationship between Scott and a survivor of the disaster. And if it's successful, it may yet become the next film for
M:I:III's
JJ Abrams,
Editor's Note: Yay!
who has been attached for a while. But he's waiting to see a new draft before deciding anything.
Reiner Ticks The Bucket List/A new comedy
Rob Reiner's looking to bounce back from the fizzled
Rumour Has It
with T
he Bucket List
.
And he's already recruited a top cast – Jack Nicholson and Morgan Freeman will star, playing two terminally ill types who try to fulfil a wish list before they – to put it bluntly – kick the bucket. Escaping a cancer ward, they fire up a road trip including racing cars, eating the best good and betting in Monte Carlo.
Justin Zackham, who wrote and directed indie college comedy
Going Greek
, has penned the script, and while there's no studio attached yet, a deal is apparently being worked out.
Reiner plans to crank the cameras in October.
Interview With The Saviour/Anne Rice adapts Christ tome

Anne Rice – who turned from being queen of the vampire literature crowd to writing about Jesus – has signed a deal with faith-based company
Good News Holdings
.
Rice will adapt her bestseller
Christ The Lord: Out Of Egypt
for the company, which is currently trying sell to a studio.
The first book in a planned series sees Jesus turn seven and start to realise that his life might be a little different from that of other kids.
Editor's Note: But he doesn't go to Hogwarts until he turns 11, right?
The plot will also cover his family's move to Nazareth.
She's planning to follow this film every step of the way, hoping to avoid the initial trouble she had on
Interview With The Vampire
.
"
Any agony or joy I suffered on Interview, multiply it by 100 because it is just so crucial to me that this story get done right,"
she told
Variety
.
And she has had mixed feelings about religious-themed releases in recent years: "
I thought The Passion Of The Christ was magnificent. Da Vinci Code I found to be profoundly offensive and tragically disconnected from the world of those who believe in Christ. The idea of people running around, willing to kill one another over whether Jesus was married, that was ridiculous and appalling. This was old fashioned gothic horror having a field day with the Church." Editor's Note: Cause heaven knows no one has every killed in the name of the church (or Church, capital CH)

before

?
Marcia Gay Harden Goes Home/Starring in an indie drama
American Dreamz'
Marcia Gay Harden has found the perfect actress to play her daughter in a new movie. It's… Well, it's her own daughter, Euala Grace Scheel, who is proudly carrying on the tradition of three names.
The pair is starring together in Mary Haverstick's indie drama
Home
, in which a mother attempts to break her family's bad record on addiction by spiriting her daughter away on a road tirip during the 1960s.
With Marian Seldes, Michael Gaston and Candace Buckley also in the cast, the film is currently shooting in Pennsylvania.
Jesse Eisenberg Off To Bosnia/Joins the comic thriller
Jesse Eisenberg, last seen in Wes Craven's
Cursed
, will be hoping for better luck with a new film job. He's signed on to the previously announced comic thriller
Spring Break In Bosnia
.
Richard Gere and Terrence Howard are also starring in the film, which sees a young journalist (Eisenberg), an experience cameraman (Howard) and a bitter, discredited hack (Gere) on an unofficial and highly dodgy mission to track down Bosnia's top war criminal. They encounter a slight problem when their target assumes they're a crack CIA hit squad and turns the tables on them.
Richard Shepard is the man writing and directing, and will start work this summer.
Elwes to 'Rule' for Marshall, Morgan Creek

Cary Elwes has joined the all-star cast of Morgan Creek's "
Georgia Rule
," a dark comedy being directed by Garry Marshall.
Penned by Mark Andrus ("As Good as It Gets"), the story centers on a rebellious young woman (Lindsay Lohan) who is sent by her dysfunctional mother (Felicity Huffman) to spend a summer with her grandmother (Jane Fonda). Elwes is set to play Huffman's upstanding husband and outstanding citizen who, in secret, molests his stepdaughter (Lohan).
Editor's Note: Aww...uck. Elwes always plays such slimeballs. (I guess he's one of those 'Yummy Bad Guys'?)
Morgan Creek's James G. Robinson is producing alongside Michael Besman. Morgan Creek's Guy McElwaine and David Robinson are executive producing alongside Peter Guber.
ThinkFilm on prowl with 'Wolf'
ThinkFilm has acquired all North American rights to Oscar-winning "Crash" writer Bobby Moresco's feature directing debut "10th & Wolf."
The mob drama is inspired by the true story of a Marine (James Marsden) who returns home to discover he can't escape his family's ties to the Mafia. Marsden co-stars with Giovanni Ribisi, Brad Renfro, Piper Perabo, Brian Dennehy, Lesley Ann Warren, Dennis Hopper, Tommy Lee and Val Kilmer.
Nolan talks on LOGANS RUN
Gus sent me a link to something written by William F. Nolan regarding possible remake of a
Logans Run
movie. Brian Singer had been attached to direct the film at one point, but
Variety
reported in May that he might drop out depending on the success of
Superman Returns
as he would be busy with the sequel.
Anywho, it is an interesting read and shines a good light on how movies can take decades to make. Here she blows:
By William F. Nolan (Author of
Logan's Run, Logan's World, Logan's Search
and
Logan's Return
)
Way, way back in the mists of times (November of 1994) my wife and I sat down in the offices of New Line Cinema and talked to Michael DeLuca about a new film version of Logan's Run .

DeLuca had stated, in print, that it was time for another shot at the book, that the 1976 MGM film had left much of the original novel untouched and that he wanted to produce a remake for Turner Entertainment under the New Line banner.

"I'd love to be involved," I said.

"Of course," he said. "I'll be in touch."

"Fine," I said, and waited.

Fifteen months of silence.

Then, early in 1996, Atlas Entertainment expressed a strong film interest in Logan. We talked. I helped prepare a 13-page concept outline -- but, by March, Atlas was out of the game, and Turner was back in. (They owned the remake rights via a takeover from MGM.) Things looked promising.

I helped write a 50-page film treatment for the Turner people, but this got zero attention. In May of '96 I was talking to David Kirschner of Kirschner Productions about a remake. They didn't like my concept, and told me, in June, that they still wanted to do the film, but without any input from me.

Turner refused to release the rights. "Lots of producers want to do it," I was told, "but we want to structure the right deal with the right people. And it's gonna happen."

"Fine," I said, and waited.

By November of that year I was informed by my agent that the right to remake Logan's Run was now held by Warner Bros. who had bought out Turner. "The good news is," he said, "the people at Warner's want to film a remake."

"Fine," I said, and waited.

In March of 1997, Warner's was ready to talk to me about my writing a possible script for the new film. In April, I had a meeting at the studio in Burbank with Warner exec Jeff Robinov. He listened to my pitch, then shook his head. "Nope," he said, "we're looking for a special concept."

"Just what are you looking for?" I asked.

"We don't know," he admitted. "But when it comes along, then we'll know." I would not be involved; I was "too close to the material."

Okay, I had other Logan fish to fry, including my two sequel novels, Logan's World and Logan's Search . I'd sell Logan to another company.

This worried Robinov and his people.

In April they made me an offer for what they termed a "Holdback Agreement." They would pay me a goodly sum of money to "hold back" all other Logan materials - stories, novels, concepts - allowing Warner Bros to retain all rights to Logan on film. A deal was hammered out in which I would be paid chunks of money in annual installments with the bulk due me on the first day of principal photography.

"Fine," I said, and waited.

Time passed. In March of 1998 the word went out that Warner's was actively seeking a writer for Logan's Run . Newcomer Skip Woods was chosen and he signed to write the remake. He would get right to it. Things looked promising.

A year crawled by.

By June of 1999, Logan has a new producer. Joel Silver, who had produced the Die Hard and Matrix films, was set to co-produce with Warner Brothers. He would work directly with Skip Woods.

Six months later, I was told by an officer at Silver Pictures that Logan was a "passion" of theirs and that it was full-steam ahead.

"Fine," I said, and waited.

In April I found out, via the trade papers, that Woods was also going to direct the new film as well as write it.

Four months crawled by. In August, I sat down with Woods for a 3-hour meeting. He loved the book and was going to restore a lot of it. He'd even have Logan and Jess reach Sanctuary, which he would place on a parallel Earth.

"Fine," I said, and waited.

I sent Woods nine pages of notes, which he seemed pleased to get. They would help on the screenplay.

In May of 2001, as we entered the new century, Woods told Creative Screenwriting that he was very excited about doing the new Logan film, but had to complete another film first.

Hmmmm, another film, eh? News to me.

"Fine," I said, and waited.

In September I got a phone call from Woods. He had almost finished a treatment for Logan. It would soon be in the hands of Joel Silver.

"Fine," I said, and waited.

In May of 2002 I was informed by one of Silver's people (I've never talked to the man himself) that Logan was on track, as "very high priority."

Nine more months went by.

In February of 2003 Woods' agent told me that Skip had finished a revised treatment. (Silver had nixed the first version.)

My holdback expired in May, but the studio quickly renewed at even better terms. But the "big money" would come on the first day of principal photography.

In July I was unable to reach Skip Woods. I found out that he was in Spain, working on another project. He was no longer connected with the Logan remake.

Hmmmmm. News to me.

In September, things looked up, or seemed to with the announcement that no less a talent than Bryan Singer would be directing the new Logan film. He'd done two big-hit X-Men pics and was, I learned, a "big fan" of my Logan novel. He intended to restore many elements from the book absent in the MGM version. He was on it fulltime as his next picture.

"Fine," I said, and waited.

In March of 2004 both Hollywood trade papers reported that Logan's Run was "on the fast track" for immediate production, and that a script was in the works by a new team of writers.

By June, however, the first team had been replaced by a second team but all was well. The art department at Warner's, under Singers direction, had completed "a new world for Logan to inhabit. That same month Cinefax reported that production would begin that fall in a huge "rented park" in Canada.

"Fine," I said, and waited.

In late July of '04 I was informed that Bryan Singer had signed to do a new Superman film for Warner's and that the Logan project had been "pushed up" to 2006. But, by golly, Singer was still gung-ho on the remake and would certainly direct it in 2006.

"Fine," I said, and waited.

(I was still getting money in chunks per my holdback.)

In 2005 Singer completed his work on Superman Returns and seemed ready to tackle Logan once again. A friend of his, who had worked with him before, was assigned the screenplay. It was go-go-go.

"Fine," I said, and waited.

Suddenly, in the spring of this year, Singer is out of the loop; he is going to direct a sequel to his new Superman film.

Which brings us, dear Logan fans, up to the time of this writing (mid-June of '06). Logan is once again back in what one Warner's exec termed "development Hell" - and the studio is currently seeking a new director and new writers.

Jeez! After a full decade, after ten long years , Logan's Run is still not ready for the cameras at Warner Bros.

Will the film ever be made?

Yes, I do sincerely believe that it will.

When?

You tell me. Singer has been the driving force behind Logan for the past two years. Without him, the project awaits another strong talent to re-activate it. But there's no question, that talent is out there.

My holdback expires in June 2007.

"Don't worry," my agent tells me, "they'll renew."

"Fine," I said.

And I'm waiting.
W.F.N.
Bend, Oregon
June 13, 2006

Editor's note: A little insight into the movie-making process, eh? Eek. SO much money, and SO little brains. (And I sure wish

I

could find something someone would pay me for that essentially just involved me waking up in the morning!)