Friday STAR WARS (mostly pics)
EDITOR'S NOTE: YET ANOTHER FAIRLY LAME'O WEEK WHERE YOUR QOTD HAD TO DO A LOT OF ACTUAL WORKING AND NOT A LOT OF FUN DWEEBPOSTING. (DRAT AND DOUBLEDRAT)
BUT HERE ARE THE FRIDAY SW PICS.
OH, AND TO START THINGS OFF, A SMIDGE OF STAR WARS VALENTINE INFO. (
WHERE OH WHERE IS THE DWEEB MAN OF MY DREAMS??
?!!!)
Be My Wookiee Valentine
This Valentine's Day, in addition to giving that special Force-sensitive friend a Star Wars card, show you care with these fun Star Wars Valentine candy containers, from Galerie.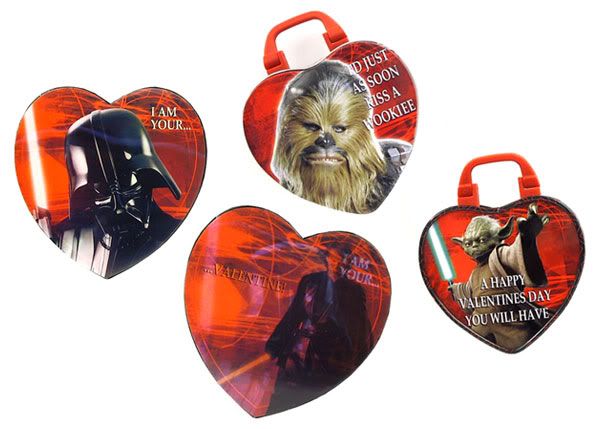 The Darth Vader Lenticular Heart Box is a paper box with lenticular art of Darth Vader and Anakin Skywalker with the text: "
I'm Your...Valentine
." Inside the box is a selection of Valentine M&M's candy.
The Chewbacca/Yoda Heart Tin with handle features Chewie with the phrase, "
I'd Just as Soon Kiss a Wookiee"
on the front of the tin.
On the back of the tin is Yoda with the saying, "
A Happy Valentine's Day You Will Have
." Inside is a M&M plain candies fun pack.
Both Star Wars Valentine candy hearts boxes are available only at Target.
EDITOR'S NOTE: BECAUSE TARGET LOVES US AND WANTS US TO BE HAPPY!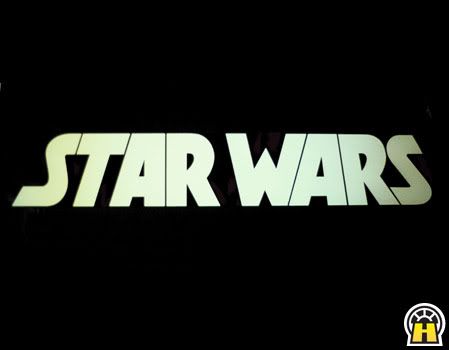 The opening crawl for Star Wars was originally going to have these words precede it, but the title was redesigned and instead introduced as a card that zooms off into infinity before the crawl.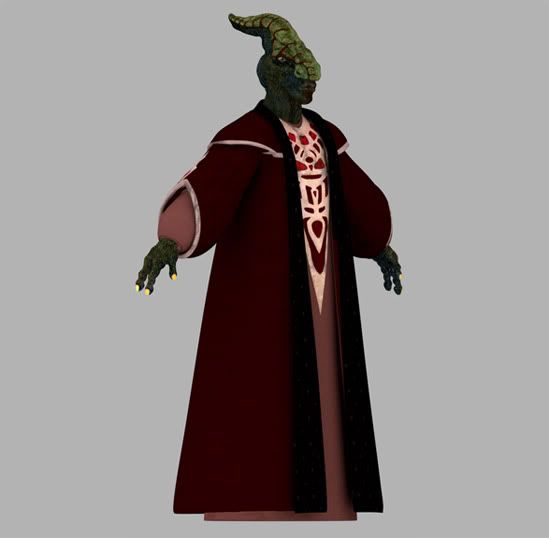 This Vurk was a special guest of
Palpatine
's at the
Coruscant
Galaxies Opera.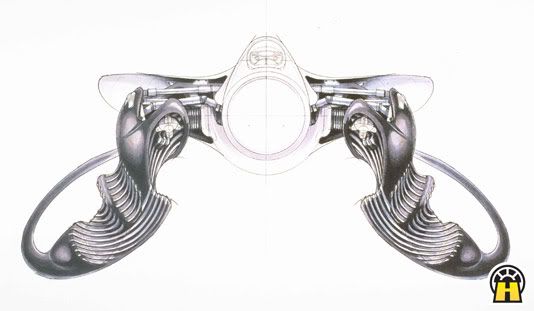 A detailed study of what the controls to the
Gungan
submarine should look like, according to concept artist
Jay Shuster
.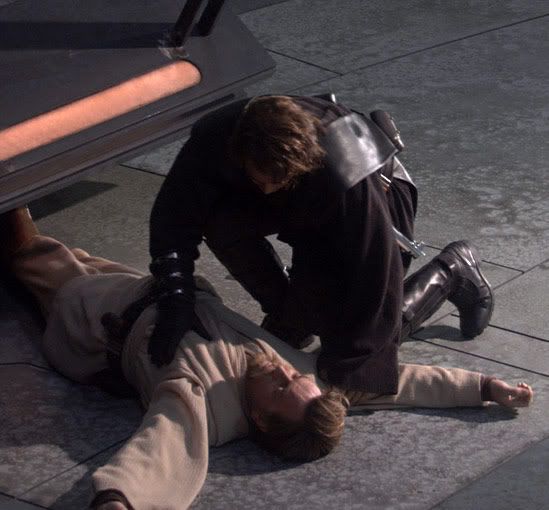 Anakin Skywalker
(
Hayden Christensen
) tends to his injured master
Obi-Wan Kenobi
(
Ewan McGregor
) on the
Trade Federation Cruiser
.
EDITOR'S NOTE: OH JUST KISS HIM YOU FOOL! (THE ONLY WAY UNCLE G WOULD GET AN OSCAR NOMINATION...SNICKER)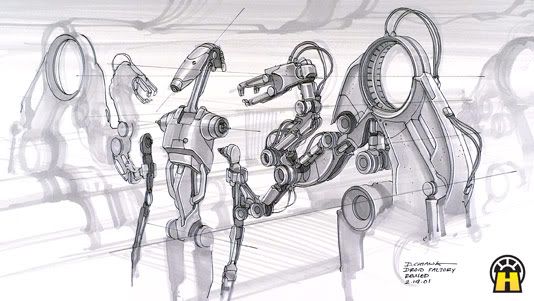 This illustration by
Doug Chiang
defines the look of the robotic arms that assemble the
battle droid
s in the
Geonosian
droid factory
.


Trusty
R2-D2
guides the
Anakin
's starfighter into battle in the opening sequence.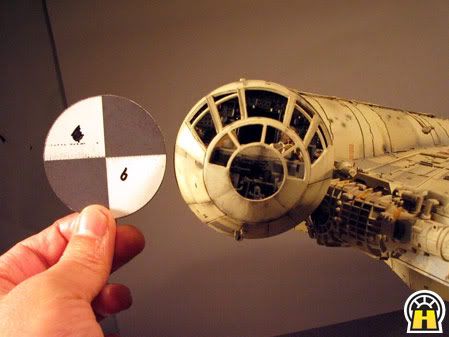 A small focus chart is needed to bring the
Falcon
's cockpit, which includes a tiny
Lando Calrissian
, into view.


A color-coded illustration by Aaron McBride shows how the three main types of armaments are distributed along the surface of a Trade
Federation battleship
.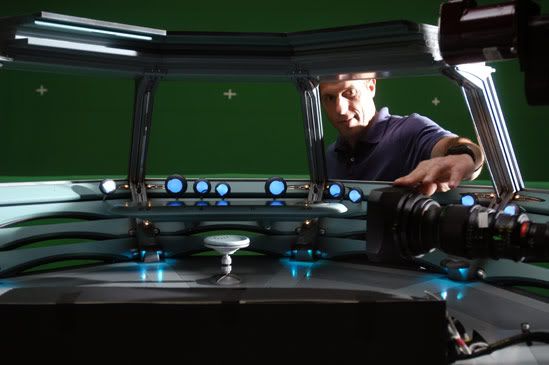 ILM
camera assistant Dennis Rogers makes some final adjustments on the miniature set of the
Polis Massa
observation dome.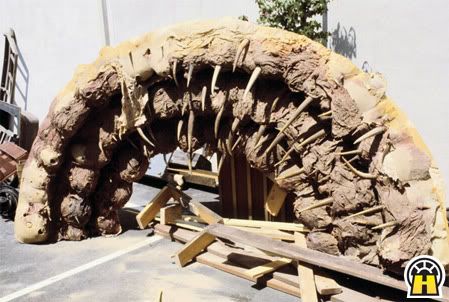 This
Sarlacc
was identified through its dental records...
EDITOR'S NOTE: OWIE.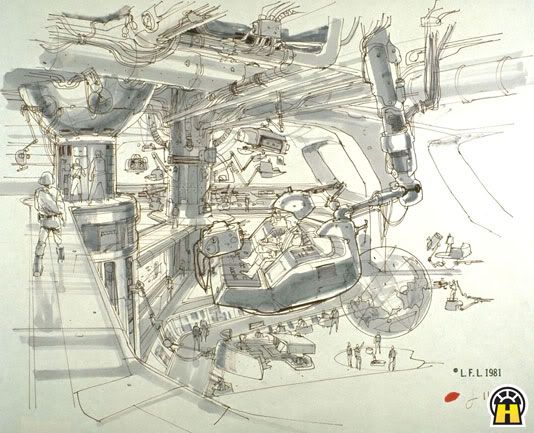 This complex illustration by Joe Johnston is an early attempt to establish a busy look for a Rebel Alliance command center.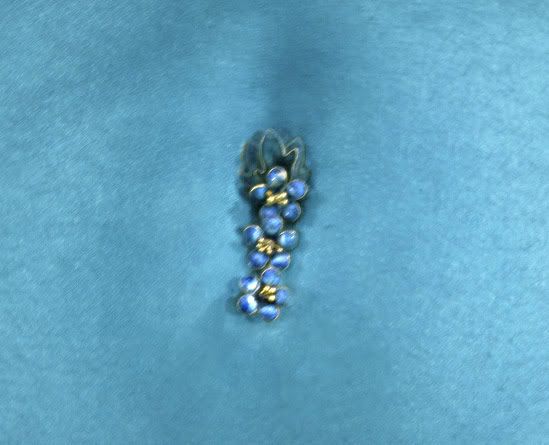 A close-up of ornate navel jewelry worn by Jedi Master Aayla Secura (Amy Allen).
EDITOR'S NOTE: JEDI BLING?