All the OOTP News that's fit to Dweeb-blog
EDITOR'S NOTE: THAT'S "

ORDER OF THE PHOENIX

" NEWS.....OF COURSE, IF YOU DON'T KNOW THAT, YOU ARE PROBABLY NOT A DWEEB, AND SO WHAT THE HECK ARE YOU DOING READING

THIS

???!!!
OOTP filming begins
Filming for
Harry Potter and the Order of the Phoenix
commenced yesterday (Monday 2/6 actually) at Leavesden Studios. Expect lots of photos, news, information and possibly set reports in the coming weeks!
Dan begins OOTP preparation
MTV has a small piece of info on what the Harry Potter actor has done so far in preparing for the next adventure:
Radcliffe prepared for "Phoenix" by meeting with a bereavement counselor so he could understand survivor's guilt, since his two main relationships in this film — with his godfather Sirius Black and new girlfriend Cho Chang — are grounded in a mutual need to bond with another person after a great, shared loss.
"
Sirius is clinging on to James (Harry's father and Sirius' best friend) through me, and I'm trying to know my father through him,"

Radcliffe said

. "The same thing happens with me and Cho. I was the last person there when her last boyfriend, Cedric, was killed."

Phoenix rumors: Lily Evans, Grawp, Robbie Jarvis pic
As the commencement of
Order of the Phoenix
filming draws near, rumblings of information has scattered across the internet.
Here are three of the most recent that we've caught:-
Lily Evans:
The Daily Record reports that, on top of casting for James Potter,Lily will be played by Susie Shinner. .
- Grawp
: A MuggleNet reader has informed us that Tony Maudsley revealed to a friend that he was cast as Hagrid's half-brother.. He is well-known for his comedic acting on the BBC.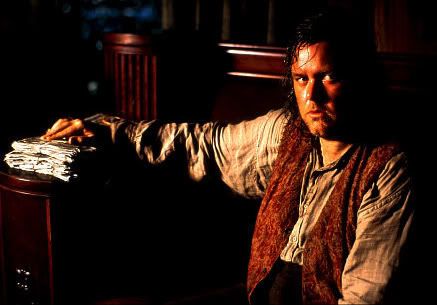 -
Robbie Jarvis:
HPFZ was sent a picture of the actor who will be playing
James Potter.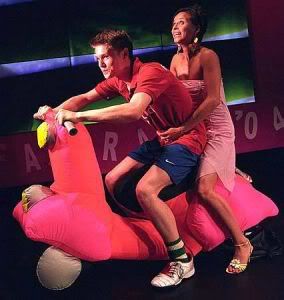 As always, the two casting rumors should be taken with a grain of salt until they are confirmed by WB
Roles of Gary Oldman and David Thewlis confirmed

We've just been told by Warner Bros that both actors (playing Sirius Black and Lupin, respectively) WILL be appearing in
Order of the Phoenix
- they will begin filming in the summer.
EDITOR'S NOTE: HUZZAHH!
More Join Harry Potter In "Phoenix
Fewer than three weeks after a 15,000 strong open casting session for the part of Luna Lovegood, 14-year-old unknown Evanna Lynch has been chosen for the role in the fifth Potter adventure - "Harry Potter and the Order of the Phoenix".
Luna Lovegood, known also as Loony, is a decidedly odd student who befriends Harry.
Oscar nominee Imelda Staunton is finally confirmed to play new Defence Against the Dark Arts teacher Professor Umbridge, an insidious inquisitor character who's the main new addition to the cast.
The part of Bellatrix Lestrange, an evil follower of Lord Voldemort, has gone to Helen McCrory ("Casanova", "Charlotte Gray").
Other casting
announced by Warner Bros. today includes BBC's "Casualty" star Natalia Tena as Tonks,
and Kathryn Hunter as Mrs Figg.
EDITOR'S NOTE: NO PICTURE AVAILABLE AS YET.
Tonks is a shape shifting auror known for her wild hair colouring, whilst Mrs Figg is a Squib who lives near the Dursley house on Privet Drive and is a key player in an early scene where Harry is attacked by Dementors
Magorian cast for OOTP
Michael Wildman's (Casualty, The Merchant of Venice) agency revealed to CBBC today that he would play the role of Forbidden Forest centaur Magorian in Movie 5.
Right now, it's unclear whether he will be enhanced on-screen using special effects or whether the character will be computer-generated and Michael will just do a voice over.