Pre-XMAS Friday Star Wars Pics
EDITOR'S NOTE: HO HO HO!
AND BEFORE WE LOOK AT THE PRETTY PICTURES, HERE'S SOMETHING TO KICK OFF YOUR XMAS WEEKEND IN TOTALLY STAR WARS WEIRDNESS -----
Silent Night Wookiee Night
If Chewbacca singing
Silent Night
doesn't lift your spirits, well I just don't know what will!
Check out the Wookiee version of
Silent Night
right here!
http://christmaschebacca.ytmnd.com/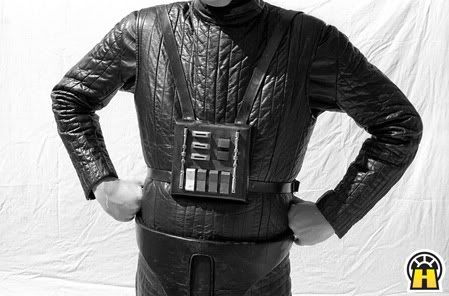 Vader
's torso and chestplate are modeled for reference purposes during the making of the original Star Wars.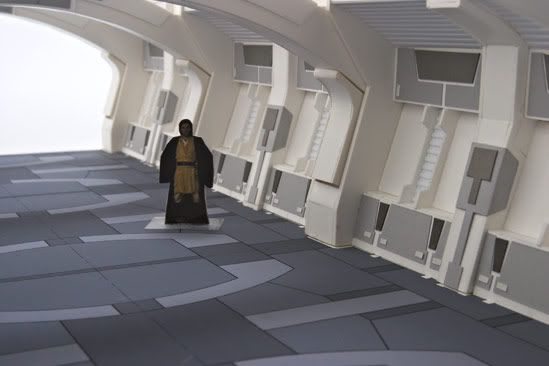 The "wide corridor" of the
Trade Federation cruiser
-- where the ray shield trap and
Shaak Ti
's death were to occur -- was initially realized as this study model, complete with a to-scale
Obi-Wan
maquette.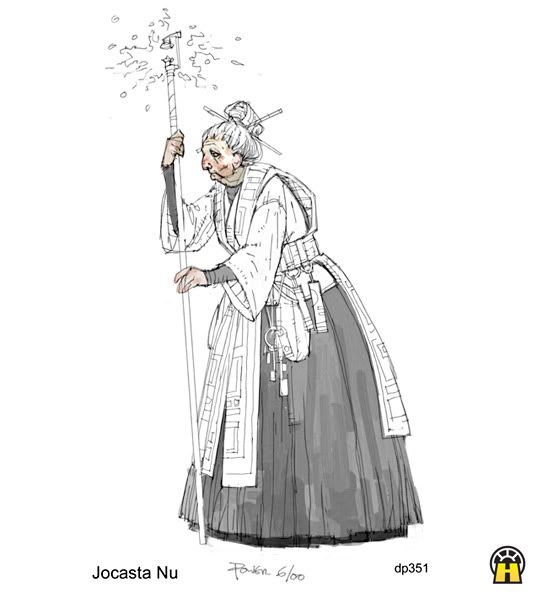 Dermot Power
's costume illustration that helped define Madame
Jocasta Nu
.
EDITOR'S NOTE: SHE LOOKS LIKE SOMETHING OUT OF THE BROTHER'S GRIMM, DOESN'T SHE?
The lumbering IW-37 pincer droid has
repulsorlift
counterweights mounted on its back that help it balance its heavy loads.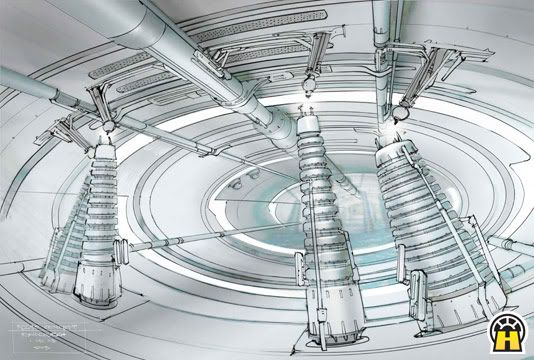 An overflowing fuel tank and charged pylons do not make a good mixture, as a seen cut from Episode III would demonstrate.
Ryan Church
illustrates the environment in this piece.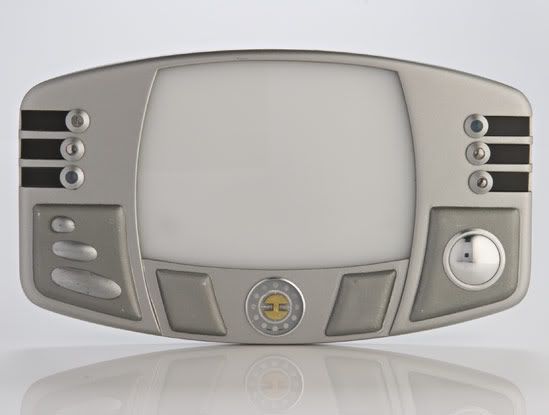 The Prop Department crafted this handheld device for
Anakin
to hold in the summer of 2003. No word if it is capable of playing UMD movies.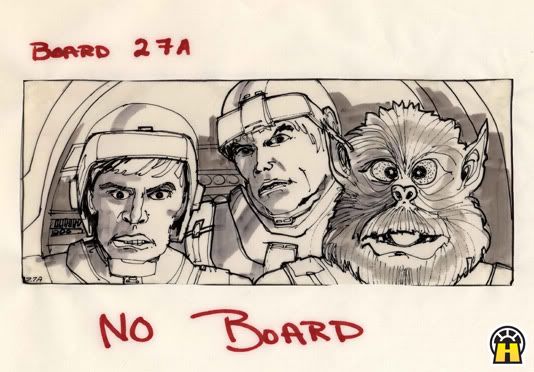 A very early storyboard, not attributed to any artist, depicts the crew of the
Falcon
-- Han, Luke and
Chewie
-- in a very different form.

EDITOR'S NOTE: CHEWIE LOOKS A BIT LIKE HE'S OFF HIS MEDS, HUH? (GIGGLE)





The production art department crafted this maquette of
Padmé
's veranda, one of the largest practical sets constructed for Episode III.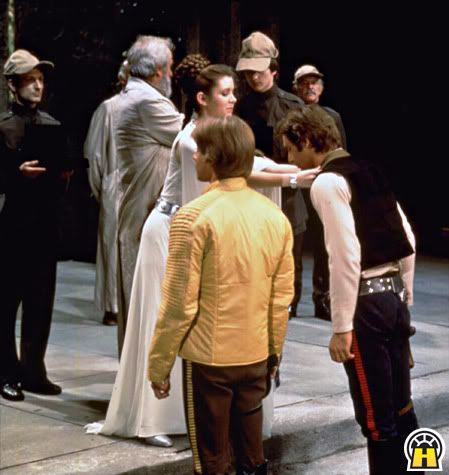 For their role in defeating the
Death Star
,
Luke Skywalker
and
Han Solo
each recieve a ceremonial medallion.
Chewbacca
will have to wait for his...