Friday Star Wars Pictures
EDITOR'S NOTE: TWAS A WEEK BEFORE YOUKNOWWHAT (CAN YOU

BELIEVE

IT?!)......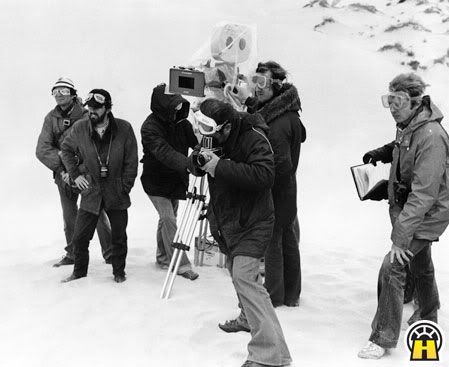 The stormy and frigid weather the crew experienced in Tunisia during principal photography was not very Tatooine-like.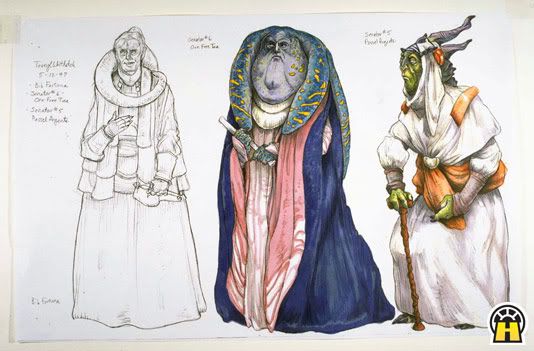 Terryl Whitlatch illustrates concepts for Senators 5 & 6 -- who will eventually be realized as practical creature effects to become Orn Free Taa and Passel Argente. Note Bib Fortuna, who at this point was to be Orn Free Taa's aide.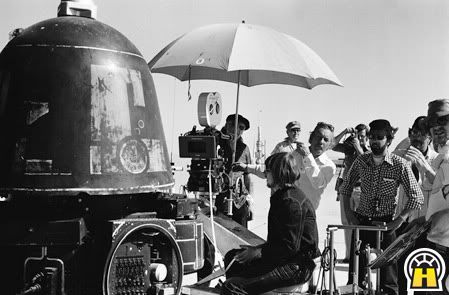 This bulky, outdated astromech droid forms a convincing piece of corroded set dressing for the Jawa auction scene in A New Hope.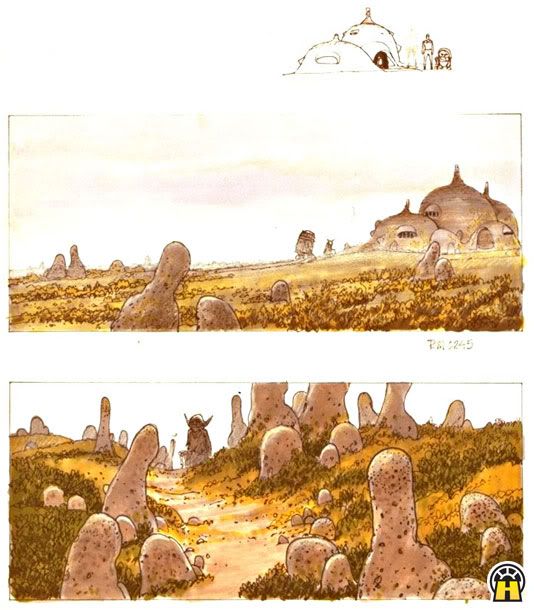 Ralph McQuarrie's illustrations of Yoda's home includes a garden of bulbous fungal growths.
EDITOR'S NOTE: RALPH ROCKS.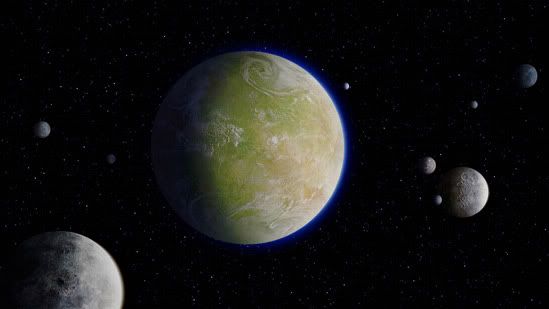 Utapau from space, surrounded by its brood of moons.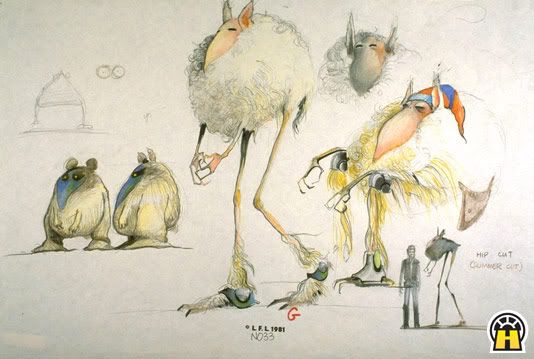 A collection of Yuzzum concepts illustrated by Nilo Rodis Jamero -- originally, Endor was to be seen inhabited by both Ewoks and Yuzzums. Note the "summer cut" fur design to help the Yuzzums cool off in the hot months.

EDITOR'S NOTE: SORT OF LIKE LAMBIES ON STILTS!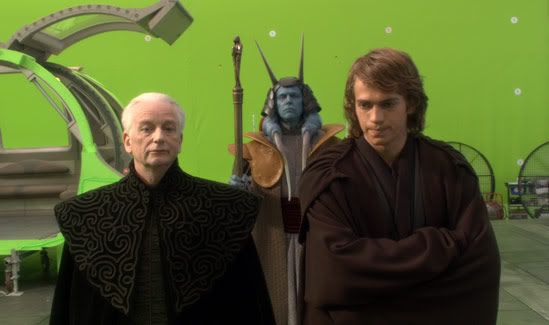 In a scene cut from the movie, Anakin Skywalker greets Chancellor Palpatine at the Senate building, where the elder statesman casually discusses "unfounded" rumors of Obi-Wan Kenobi carrying on with a female Senator.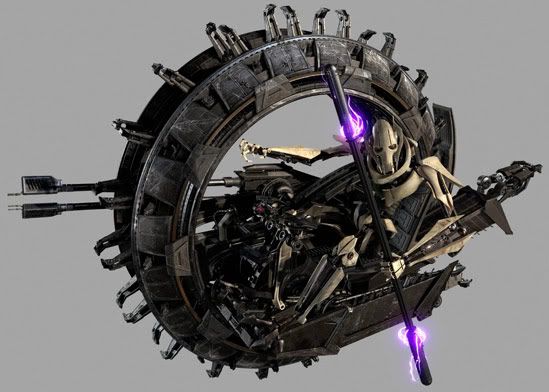 General Grievous' dirt-tearing wheelbike was realized as a very intricate computer-generated model.
EDITOR'S NOTE: AND FINALLY.....DWEEB PRISON TATS?