The QOTD Paints a PUMPKIN
EDITOR'S NOTE: THE QOTD DOES NOT CARVE PUMPKINS. SHE IS NOT ALLOWED TO WIELD SHARP OBJECTS. (OR PLAY WITH FIRE).
BUT THE QOTD HAS FOUND...THAT IS.......... I HAVE FOUND THAT I CAN DO A HEFTY AMOUNT OF DAMAGE JUST WITH PAINT AND BRUSH.
LAST YEAR I HAD A HARRY POTTER-THEMED PUMPKIN.
THIS YEAR, IN HONOR OF THE FINAL STAR WARS CHAPTER, WE'RE GOING WITH AN ROTS THEME. (QUITE FITTING, YES?)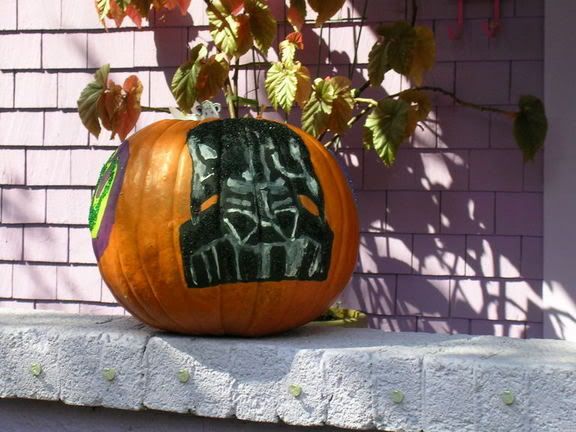 DARTH VADER BENEFITS FROM A BIT OF BLACK GLITTER, DON'T YOU THINK?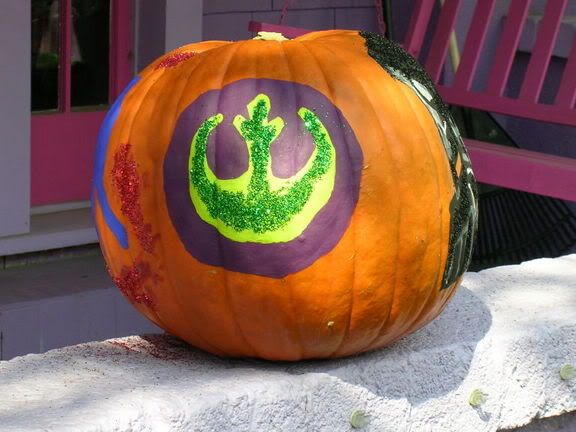 MY FAVE SYMBOL...THE REBEL INSIGNIA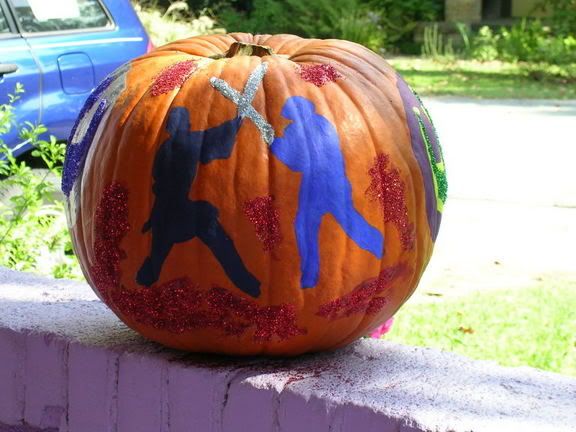 THE DUEL.....THE LAVA IS ALSO DONE WITH GLITTER. (SOMETHING I THINK UNCLE GEORGE SHOULD HAVE TRIED. BUT THEN, EACH ARTIST WORKS IN THEIR BEST MEDIUM, RIGHT?)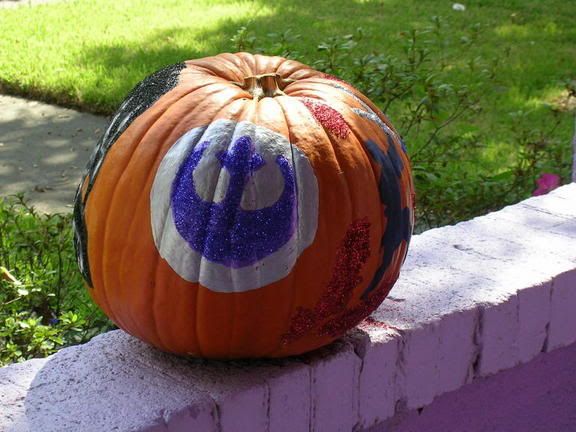 REBELS ROCK! AGAIN!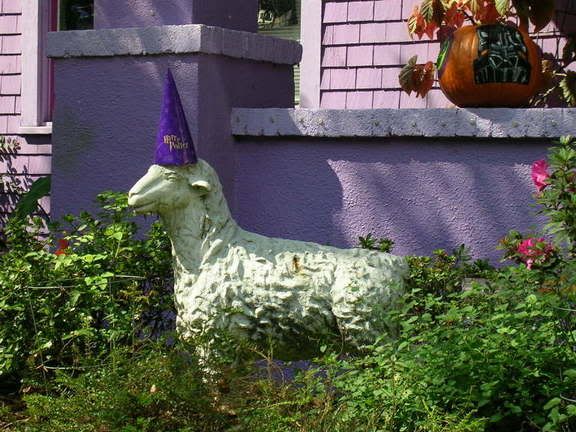 HERMIONE...THE STONE SHEEP...WEARING A HARRY POTTER HAT. (JUST TO KEEP IN A LITTLE HP 6 TRIBUTE).