A few more breaking items
AFI Fest selects Depp for tribute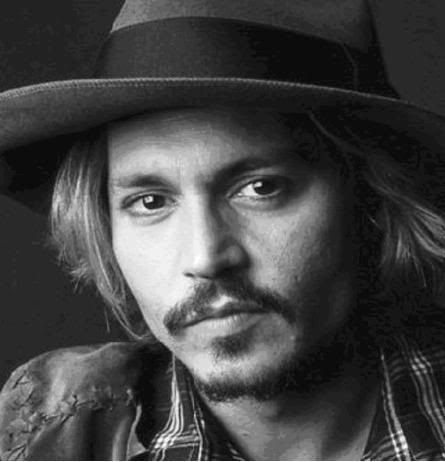 EDITOR'S NOTE: NOT THAT WE

NEED

A REASON FOR A RANDOM J.D. PICK...BUT NICE TO HAVE ONE.
Johnny Depp will be this year's tributee at AFI Fest 2005.
The tribute will take place Nov. 11 at ArcLight Hollywood, followed by the world premiere of the Weinstein Co.'s Depp-starring "The Libertine."
Depp will take part in an onstage conversation with film critic/commentator Richard Schickel, and the tribute will include a career montage and a series of clips examining Depp's work.
"
Our challenge each year in choosing a tributee is to find someone who is a highly accomplished artist about whom we crave to know more
," AFI Fest director Christian Gaines said. "
Johnny Depp is such an artist. He has made interesting, risky choices in his career and has evolved into one of the most absorbing actors of our time"
EDITOR'S NOTE: AND HERE'S WHY IT'S BETTER TO BE BRITISH ----
Sky Movies snaps up rights to all six Star Wars movies
LONDON – Sky Movies is to be the first channel to air all six 'Star Wars' films after securing the exclusive rights to the blockbuster franchise.
Each of the films will air as multi-starts throughout August and September 2006, including the most recent 'Star Wars: Episode III - Revenge of the Sith', which is to be released on DVD on October 31.
EDITOR'S NOTE: THEY GET IT A DAY BEFORE WE DO?
The season will be supported by 'Star Wars' programming across the Sky network over the season.
It will be the first time fans will be able to watch all six movies back to back on television, beginning with the three most recent movies 'Star Wars: Episode I - The Phantom Menace', through 'Star Wars: Episode II - Attack of the Clones', the most recent Sith movie and the three original movies 'Star Wars: Episode IV - A New Hope', 'Star Wars: Episode V - The Empire Strikes Back' concluding with 'Star Wars: Episode VI - The return of the Jedi'.
Sophie Turner Laing, deputy managing director of Sky Networks, said: "
Sky is constantly looking for ways of adding real value for our customers through exclusive on-air event programming.
"
This deal is a great example of that -- no-one else on British television could offer this level of commitment to the greatest movie franchise of them all."
The deal comes as Rick McCallum, producer on the recent 'Star Wars' films, revealed more details of the two upcoming 'Star Wars' TV series.
The first show is an animated one and the second is the live action show unveiled earlier this year, which will deal with the events that took place between the most recent three sequels and the original three movies, as the rebellion rises from the ashes of the fallen republic.
"
The live-action television series is something we're planning for just at the beginning of 2007. We're just starting to interview writers and trying to really figure out which direction."
He added: "
It is going to be much darker, much grittier. It's going to be character-based. [George Lucas] envisions somewhere like 100 hours, between Episode III and Episode IV, with a lot of characters that we haven't met, but have been developed in some of the novels and other things. We're really excited about that, because I think finally we're going to have the opportunity to answer everybody's questions once and for all by the time we finish the series."
EDITOR'S NOTE: I FEEL THE (POTENTIAL FOR) A TREMOR IN THE EU FORCE. ANSWERING THINGS IS NICE. LEAVING THEM UNANSWERED IS OK TOO. DON'T...NO PUN INTENDED...FORCE IT. MAKE IT FIT GENTLY AND ORGANICALLY, OR LEAVE IT THE HECK ALONE.
THE QOTD HAS SPOKEN....