HARRYHARRYHARRY
EDITOR'S NOTE: A FEW NEWS SNIPPETS...GOF APPROACHES!!!....AND SOME MORE GROOVY PICS.
Warner Bros releases Goblet production notes
A lengthy and detailed 51-page document on the actors and actresses starring in
Goblet of Fire
has hit WB's publicity website.
Of particular interest
on Mad-Eye Moody
:
"
You seldom find an actor of Brendan's depth and calibre
," adds Newell, who previously worked with Gleeson on the 1992 family adventure Into the West.
"Perhaps it's true of all Irishmen, but Brendan has an elemental quality to him that is part savage and part wide-eyed innocent, which suited him well in playing this multifaceted character."
Moody's piercing blue mechanical eye was created for the production by creature effects supervisor Nick Dudman and visual effects supervisor Jimmy Mitchell.
"
The eye became a character in itself
," Newell says, "
although to reveal exactly how we created it would spoil the illusion for audiences.
"
On the Hungarian Horntail scenes
:
"
We've taken the dragon chase well beyond the book
," visual effects supervisor Jimmy Mitchell elaborates. "
We really show Harry's prowess on a broom as the Horntail chases him out of the arena and up through mountains, viaducts and rooftops, and all across the school grounds."
EDITOR'S NOTE: I GUESS THEY FEEL THEY HAVE TO DO THIS SINCE THERE ARE NO QUIDDITCH MATCHES FOR HARRY TO PLAY IN IN GOF? SOUNDS VISUALLY EXCITING, BUT FROM A STORY STAND-POINT, KIND OF 'TARTED UP'.
There are lots of new facts throughout, and it is a great read for anyone craving some behind-the-scenes bits on sets, costumes and more.
A Microsoft Word version of it can be downloaded here
http://mugglenet.com/
EDITOR'S NOTE: LOOK FOR THE ABOVE HEADLINE ON THE MUGGLENET SITE AND CLICK ON THE DOWNLOAD BUTTON. (IF YOU SO DESIRE....)
Newell to film Marquez novel
Mike Newell is set to direct a big-screen version of Gabriel Garcia Marquez's epic novel,
Love in the Time of Cholera
.
According to the Hollywood Reporter, British director Newell, whose films include
Four Weddings and a Funeral, Mona Lisa Smile
and the upcoming
Harry Potter and the Goblet of Fire
, is currently in negotiations to direct the film.
Nobel Prize-winner Marquez was initially unwilling to see the novel adapted and has constantly rebuffed offers to do so. However, he was apparently persuaded to change his mind by producer Scott Steindorff - who managed to win him over after a two-year pursuit. The book, which is set in South America at the turn of the 20th Century, is about two young lovers who have to wait a lifetime before they can finally be together.
The screen version is to be written by Oscar winner Ronald Harwood (
Oliver Twist, The Pianist
) and looks likely to start shooting in Central and South America next spring.
You-Know-Who...is back"
Arian sent us over
this picture

he took of a new promo ad for
Goblet of Fire
that's located at the intersection of Hollywood and Highland in Los Angeles.
Clever marketing at its best!
EDITOR'S NOTE: AND AS PROMISED...MORE GOF PICS! ----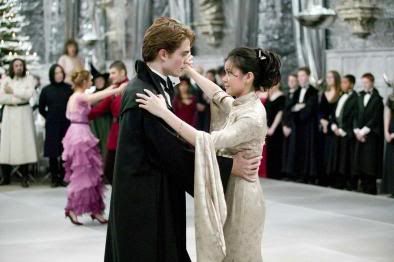 CEDRIC AND CHO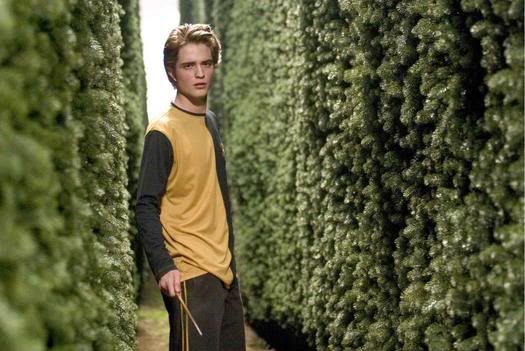 CEDRIC IN THE MAZE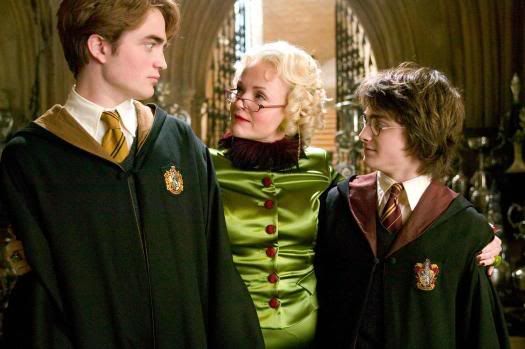 CEDRIC, RITA, AND HARRY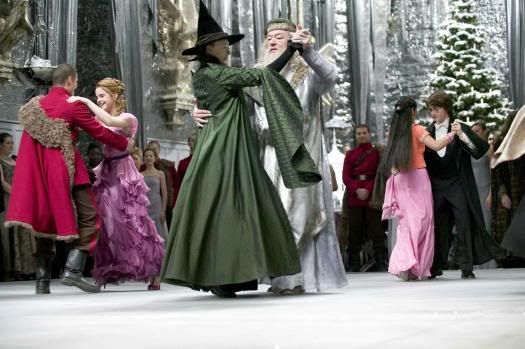 ALBUS AND MINERVA DANCING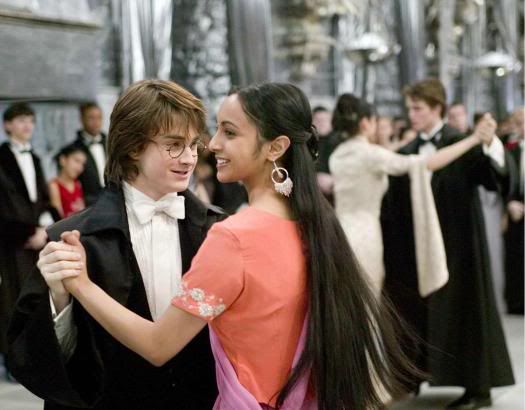 HARRY AND A PATIL TWIN DANCING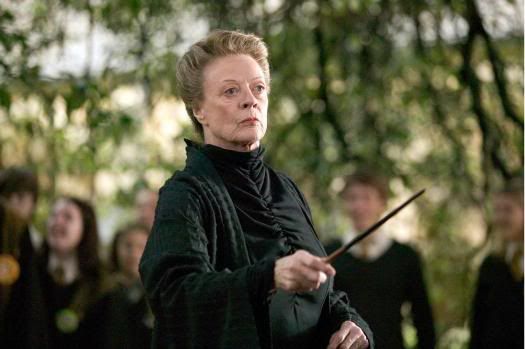 MCGONAGALL LOOKING STERN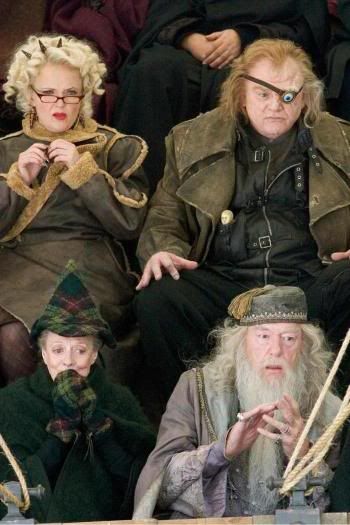 TEACHERS WATCHING A TASK