Monday with Harry and friends
EDITOR'S NOTE: A FEW COOL HP ITEMS POPPED UP TODAY. MUST SHARE.
Magazine watch: USA Today and Premiere-
Through the weekend of November 4th, one of three exclusive posters will be in USA Today Magazine.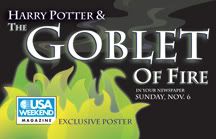 ONE OF THE POSSIBLE POSTERS

(EDITOR'S NOTE: NOT AS TOTALLY GROOVY AS THE ANAKIN SKETCH FOR THE ROTS PROMOTION, BUT STILL KINDA NIFTY)
Additionally, 100 readers will win all three posters on USAWeekend.com starting November 4th.
Promotions for this will begin October 24th.
The November issue of Premiere magazine will hold a
Goblet of Fire
feature with an interview with Ralph Fiennes and some on-the-set visits.
Behind-the-scenes look at HP movies
On the morning of October 29th, Kids WB is to air "Spellbinding Secrets Saturday".
EDITOR'S NOTE: I WONDER HOW MY VISITING NON-DWEEB FRIEND (YES, I HAVE A FEW OF THOSE) WILL FEEL ABOUT BEING WOKEN EARLY ON A SATURDAY DURING HER VISIT TO CHEZ QOTD IN ORDER TO WATCH KIDS WB? (I'M GUESSING SHE WON'T BE TERRIBLY

SURPRISED

AT ANY RATE....)
This program will detail how certain special effects in the first three movies were created, including Wormtail's transformation into a rat and how Ron saved Harry when he was dangling from the Ford Anglia in COS.
James and Oliver Phelps (Fred and George Weasley), along with Bonnie Wright (Ginny Weasley), will host the show. There is also the possibility they may show some new GOF footage.
EDITOR'S NOTE: DAN RADCLIFFE PIC TIME!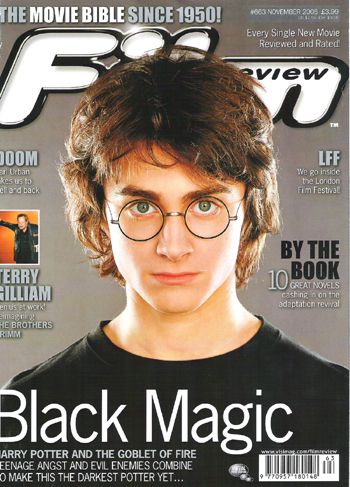 COVER OF FILM REVIEW MAGAZINE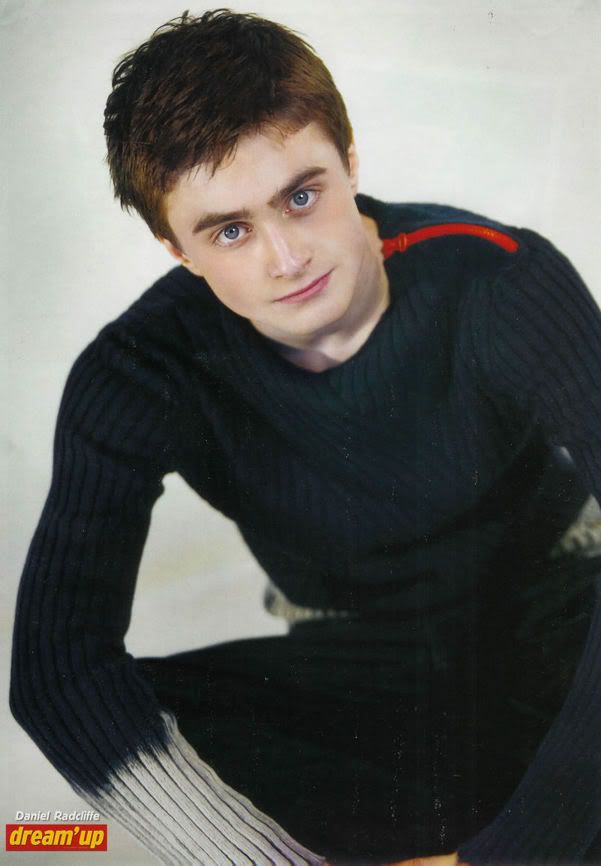 PROMO SHOT
EDITOR'S NOTE: BOB, NEED A SEC? (CREEPY, BUT HONEST, YES?)