Da Biz of DA biz
Rosenberg Wins Election to Lead SAG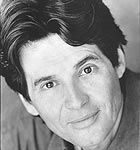 The victory signals what some predict will be a more confrontational relationship between the actors union and big media companies
.
EDITOR'S NOTE: OO…COOL. I LOVE A FIGHT! (MAYBE THEY COULD SELL IT TO PPV?)
By Richard Verrier
Times Staff Writer
September 24, 2005
Actor Alan Rosenberg and his supporters gained control of the Screen Actors Guild in a near election sweep late Friday, promising to take a tougher stance in labor negotiations with studios and advertisers.
Rosenberg was elected president of the 120,000-member union with nearly 40% of the 27,053 votes cast, succeeding actress Melissa Gilbert, with whom Rosenberg's coalition had repeatedly clashed during her four years in the post.
His total compared with 34.7% for actress Morgan Fairchild, a Gilbert ally, and 25% for independent candidate Robert Conrad.
EDITOR'S NOTE: A PRETTY GOOD SHOWING FOR THE LEFT-FIELD (AND THE 'I-DON'T-REALLY-HAVE-A-PLATFORM' CANDIDATE).
The victory portends what some observers have predicted will be a more confrontational relationship between the 120,000-member actors union and the giant media companies that control the business. It follows the election Tuesday of writer Patric M. Verrone as president of the Writers Guild of America, West. Verrone also pledged to take a firmer stand in negotiations.
EDITOR'S NOTE: SO DOES THIS MEAN STRIKES AND DELAYED PROGRAMMING?
UGH.
In his campaign, Rosenberg complained that SAG gave in too easily during its last negotiations on the issue of better residuals for DVD sales, pledging to fight harder.
"Actors have real value
," he said in an interview after his victory. "
We are the product in this town and we have to stand up and start behaving like it."
EDITOR'S NOTE: YEAH. GOOD

LUCK

WITH THAT. OF COURSE, YOU CAN BE REPLACED BY A) THE BIMBO DU JOUR GETTING OFF THE BUS, AND B) SOME COMPUTER PIXELS.
Rosenberg said he would work to improve pay for working actors, open up board meetings to members, resume negotiations with agents on an agreement governing the two professions and forge alliances with Hollywood's writers and directors.
He also vowed to end the infighting that has beset the union and said he would encourage more stars to become active in the guild.
The first major test for Rosenberg's coalition probably will come during negotiations next year with advertisers on a contract governing actors in commercials. SAG struck advertisers in 2000 in a bitter six-month walkout. SAG's contract with studios expires in 2008.
SAG's president serves a two-year, unpaid term in representing actors who work in television, film, commercials and music videos.
Rosenberg becomes the 24th president of the union, which has been led by such actors as James Cagney, Ronald Reagan, Patty Duke and Charlton Heston.
Although SAG presidents serve as the public face of the union, setting the tenor of negotiations with studios and advertisers, the 69 national board members set policy for the union.
Twenty-four seats were up for grabs nationwide. Rosenberg's group, called
Membership First
, gained control of the board largely by winning 10 out of the 11 open seats allotted to actors who are part of the union's powerful Hollywood division. In addition, actress Connie Stevens, 67, a Rosenberg ally, was elected secretary-treasurer.
Membership First had battled Gilbert on several fronts, opposing a proposed SAG merger with its smaller sister union, the American Federation of Television & Radio Artists, and a proposed agreement with talent agents Gilbert pushed.
Gilbert ally Fairchild got a late start, declaring her candidacy just five days before the filing deadline in July, after Gilbert declined to run again, saying the job had become "untenable" because of chronic infighting.
Rosenberg, 54, is a longtime character actor whose credits include "The Guardian," "ER" and "L.A. Law." A member of SAG's national board, Rosenberg was endorsed by such well-known actors as former SAG President Ed Asner, Elliott Gould, Peter Gallagher and Rosenberg's wife, "CSI: Crime Scene Investigation" star Marg Helgenberger.
EDITOR'S NOTE: NICE THAT HIS WIFE SUPPORTED HIM.
Fairchild, 55, who was reelected to the SAG board, is probably best known for starring in such television shows as "Falcon Crest" and "Flamingo Road." Her supporters included actors Danny Glover, Willie Nelson, Stephen Collins and Peter Coyote.
Conrad ran as an independent. The 70-year-old actor starred in TV shows "The Wild, Wild West" and "Baa Baa Black Sheep."