I LOVES me some DROID
Editor's Note: The Houston R2 mailbox. Near City Hall. (Pictures taken about 2 weeks ago....yes the QOTD has been lax. AGAIN).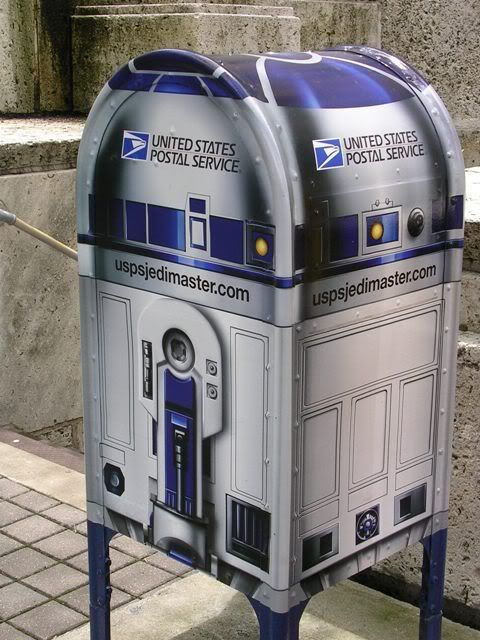 R2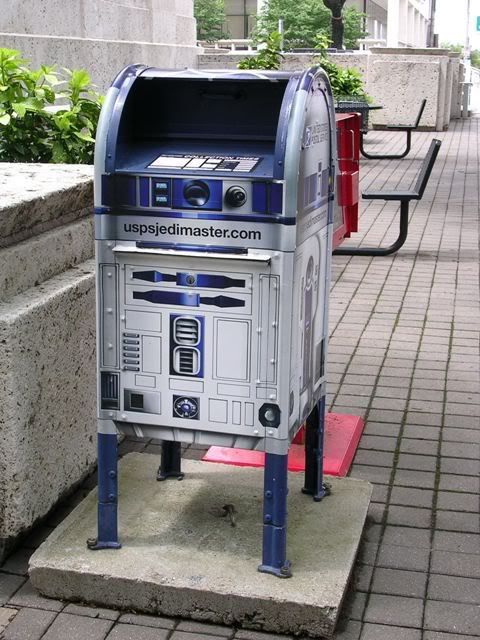 R2, again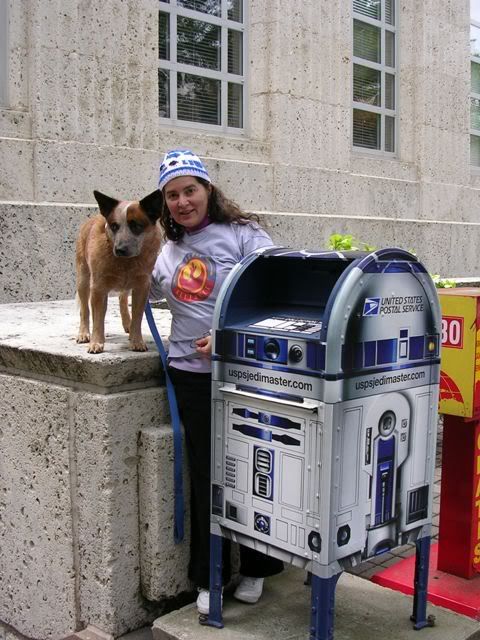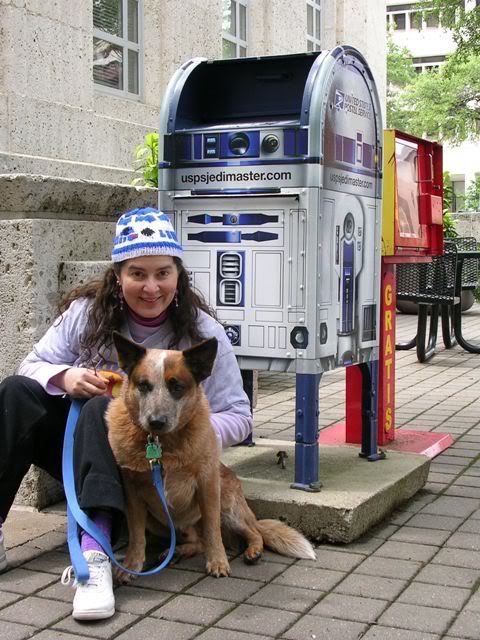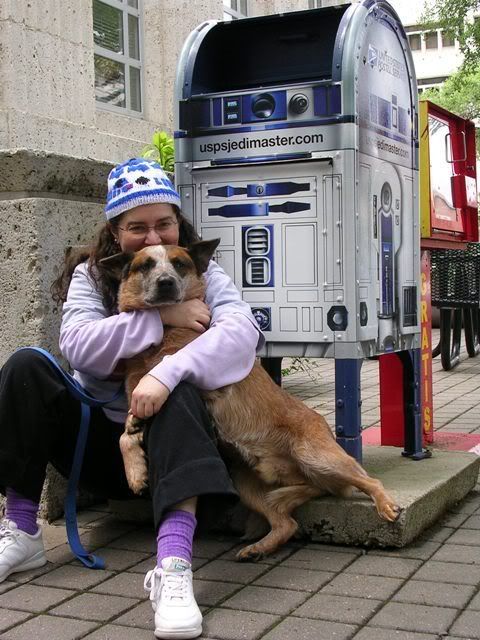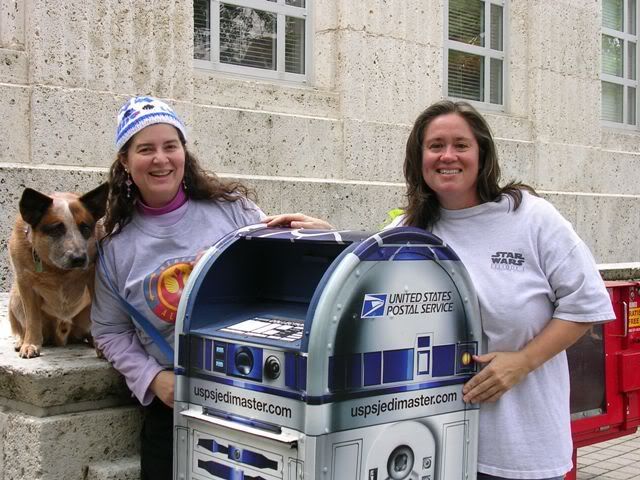 R2 and his pals (me, my dweebdog Roobeus, and a dweebpal, Samantha).
P.S. And please note the ever-so-dweebishlysnazzy R2 headgear (knitted by a NON-dweeb, believe it or not!), and my Rebellion T-Shirt. Was I totally DECKED out to meet R2, or WHAT!?