Movie-type Dweebing
TOY STORY 3 Production Passed To Pixar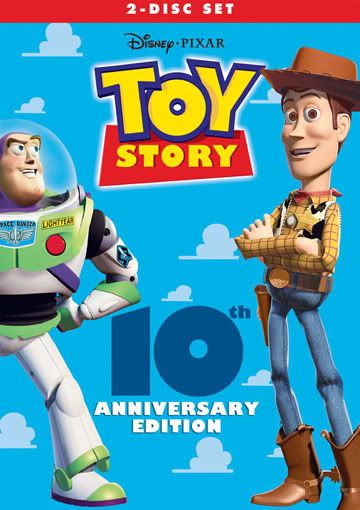 Having troubles with a business partner? Can't get them to make the movies you want? Well simply buy them out!
In a conference call to report second quarter and six month results, Chief Executive Robert Iger also let it slip that
Toy Story 3
had started production ... at Pixar studios.
While production has been started, no release date has been set for the third installment.
Pixar had previously passed on production of
Toy Story 3
, and it was being developed by Disney's own in-house animators. Disney then acquired Pixar and it seems they have passed production back to the studio which produced the first two installments.
EDITOR'S NOTE: STANDS TO REASON. WHY BUY THE COW, IF YOU ARE LACTOSE INTOLERANT? (UMMMM...THAT ANALOGY MIGHT HAVE GONE SLIGHTLY ASKEW....BUT YOU KNOW WHAT I MEAN, RIGHT?!0
Don't be surprised to see sequels to other Pixar films as well.
'Feast' on menu for Freeman

By Tatiana Siegel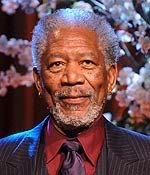 Morgan Freeman has signed on to star in the drama "The Feast of Love" for Lakeshore Entertainment.
Based on a Charles Baxter novel, the film revolves around a community of friends in Oregon and is described as an exploration of the magical, mysterious and sometimes painful incarnations of love. Freeman will play philosophy professor Harry Scott.
Oscar-winning helmer Robert Benton ("Kramer vs. Kramer") recently signed on to direct the film, which is scheduled to begin shooting in August. Allison Burnett penned the screenplay.
Freeman, a four-time Oscar nominee, won a best supporting actor statuette in 2005 for Lakeshore's "Million Dollar Baby." His recent credits include "Lucky Number Slevin," "The Big Bounce" and "Bruce Almighty." Freeman is filming "Evan Almighty," the sequel to "Bruce Almighty."
Hutcherson embarking on 'Journey'
EDITOR'S NOTE: WHO, YOU MIGHT ASK? WHY THIS LITTLE TYKE, HERE ----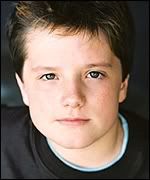 Josh Hutcherson has signed on to star opposite Brendan Fraser in Walden Media and New Line Cinema's "Journey 3-D."
The movie, being directed by Eric Brevig and produced by Charlotte Huggins, will be a contemporary update in 3-D of Jules Verne classic science fiction novel "Journey to the Center of the Earth."
The story revolves around a scientist (Fraser) and his troubled nephew (Hutcherson) on an expedition in Iceland who stumble upon a mystery that leads them on a thrill-ride adventure, bringing them face to face with never-before-seen worlds and creatures beneath Earth's surface. Fraser is exec producing.
Shooting starts June 10 in Montreal
Live-Action WORLD OF WARCRAFT Movie
A live-action film based on Blizzard Entertainment's Warcraft universe is will be brought to the big screen by Legendary Pictures.
"
We searched for a very long time to find the right studio for developing a movie based on one of our game universes,"
said Paul Sams, chief operating officer of Blizzard Entertainment. "
Many companies approached us in the past, but it wasn't until we met with Legendary Pictures that we felt we'd found the perfect partner. They clearly share our high standards for creative development, and because they understand the vision that we've always strived for with our Warcraft games, we feel there isn't a better studio out there for bringing the Warcraft story to film."
More details regarding the upcoming movie, including director, cast, and various dates is expected to be revealed in the coming months.
There has been no mention thus far regarding what plot line the game would follow, though the press release did say the following:
"
It's not always the case that interactive game properties lend themselves to proper adaptation to film,"
said Jon Jashni, Legendary Pictures' chief creative officer. "
We are intending to approach this as we would the adaptation of a best-selling novel: respect the essence of all that it is but also build upon that fertile base while translating it into a new medium."
EDITOR'S NOTE: YEAH.....GOOD LUCK WITH THAT.
Blizzard's games have won multiple Game of the Year awards and constantly break sales records upon release. They are very meticulous with their property and, for now, I have high hopes that this film won't go the way of other game adaptions have.
Rachmaninoff film 'Lilacs' taking root
MOSCOW -- The life and loves of Russian-American composer and pianist Sergei Rachmaninoff will be brought to the big screen in a feature that will begin location work in the summer in Russia and Spain, the producers said Tuesday.
Produced by London-, Luxembourg- and Russia-based Thema Prods. -- the company that took co-producer credits on Woody Allen's "Match Point" -- "Lilacs" will tell the dramatic love story of the musical virtuoso. Paris-based Russian Pavel Lounguine ("Taxi Blues") will direct the film, which is billed as a great love story rather than musical biography.
Paul Schrader Has Adam Resurrected/Making a Holocaust drama
Never one to shy away from tough subjects in movies he's involved with,
Affliction
writer-director and all-round movie god Paul Schrader is tackling no less than the Holocaust in his next film.
Adam Resurrected
will unspool the tragic tale of a Jewish circus entertainer kept alive by his Nazi captors and forced to entertain his fellow Jews as they're sent to their deaths. He survives the war, but ends up in an asylum for those who made it out alive, fighting to survive the madness all around him.
Noah Strollman has written the screenplay, adapted from Yoram Kaniuk's novel. Schrader's currently looking for a lead actor and plans to shoot the film this summer in Germany, Romania and Israel.
Girl Sour/Keisha Castle-Hughes in comedy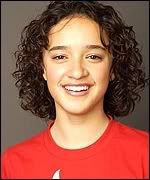 When your name is Esther Blueberger, life can be tough. And when you're a 13-year-old girl attempting to survive life, school and your impending Bat Mitzvah (not a typo, but the female equivalent of the Jewish coming of age ceremony - it's from the Aramaic, but that's probably too much information), it's even worse.
Whale Rider's
Keisha Castle-Hughes will found out just how problematic when she stars in
Hey, Hey, It's Esther Blueberger
, which must already be in the running for Films Whose Titles We Think Will Change Before They Hit Screens. Still, she'll have Toni Collette along for support in the film, which will be written and directed by Cathy Randall.
EDITOR'S NOTE: WOW. TONI COLLETTE AND KEISHA CASTLE-HUGHES. I THINK I WILL GO STAND IN LINE NOW!
The film will shoot in Sydney and Adelaide this October
Rain Falls On The ScreenJulia Roberts-starring play adapted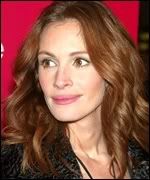 Julia Roberts might not have earned rave reviews for her Broadway debut in the play
Three Days Of Rain
. But the show has been a sell out success and the writer is bringing it to the big screen.
Deborah Reinsch has nabbed the rights to playwright Richard Greenberg's work and plans to produce and adapt a film version. She's already hired Greenberg to bash out a screenplay, which will follow the play's decade-hopping plot about a brother, sister and their childhood mate who meet up again when the siblings' father dies.
"
The movie is about how little children never really know about their parents
," Reinsch told Variety about the project. Sounds like a gut-buster.
There's no word yet on whether Julia or stage co-stars Paul Rudd (
The 40-Year-Old Virgin
) and Bradley Cooper (
Alias
) will swap their theatre parts for movie shoes, but Reinsch hopes to crank up the cameras early next year.
Radio Ga GaCheadle as real-life DJ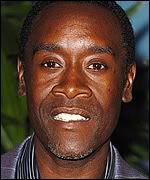 When he's not busy mangling a cockney accent in
Ocean's 13
,
EDITOR'S NOTE: OH, NOW...PLAY NICE. SOME OF THE OTHER PEOPLE IN O11 COULDN'T REALLY ACT AT ALL. AND SURELY MR. CHEADLE REDEEMED HIMSELF WITH "HOTEL RWANDA"?
Don Cheadle will be slipping behind the radio mike for
Talk To Me
, the true-life tale of a former prisoner-turned radio personality.
Cheadle's playing Ralph Waldo "Petey" Green, who, on his release from prison, courted controversy at a white-owned station and went on to become a beloved radio personality in 1960's Washington. And he'll get solid support from rising Brit thesp and
Inside Man
co-star Chiwetel Ejiofor,
EDITOR'S NOTE: AND NOW THAT I FINALLY HAVE FACE AND NAME INDELIBLY SEARED ON MY BRAIN, I CAN HONESTLY SAY I LOVE THIS GUY!
who has signed on as Dewey Hughes, Green's producer. Kasi Lemmons, last seen turning Sam Jackson into a tramp for 2001's
The Caveman's Valentine
, will direct and re-write Michael Genet's script.
"Petey's story is dramatic, funny and vital
," enthused Focus Features president James Schamus to The Hollywood Reporter. "
The combination of this director and these two gifted actors will not only entertain but illuminate - qualities that we look for in Focus movies."
Jason Flemyng Catches StardustJoins Matthew Vaughn's latest
As Matthew Vaughan continues to shoot his adaptation of Neil Gaiman's graphic novel Stardust, an old Lock, Stock mate has come aboard the fantasy epic.
Jason Flemyng, last seen in Transporter 2, will play Primus, one of a pair of princes vying to become king in a land of fairies and angels. The plot follows Tristan (Casanova's Charlie Cox), a young man who, blinded by love, agrees to fetch a fallen star from the land of faerie for his village's most beautiful girl. EDITOR'S NOTE: YOU JUST CAN'T MAKE THIS STUFF UP. (I HAPPEN TO KNOW

LOTS

OF FAERIE FOLK WITH FALLEN-STAR ISSUES. OF COURSE, MOST OF THEM WEREN'T VYING TO BECOME

KING

SO MUCH AS....WELLLLLLLL.....).

Back With The Dark Materials/Weitz returns to Pullman Adaptation
Back in December 2004, writer-director Chris Weitz decided that tackling movie of the first part of Philip Pullman's His Dark Materials trilogy was too much of a technical challenge for him and skedaddled from the big chair.
But now he's back to direct the script that he wrote, based on Pullman's first book, The Golden Compass (or, to give it it's proper UK title, Northern Lights). After he left the first time, New Line replaced him with Shopgirl director Anand Tucker, who left earlier this year in a fit of creative differences.
So it's welcome back Weitz and New Line's team seem happy that they've tempted him to return: "Chris absolutely over delivered on the script. He wrote a very strong adaptation of Golden Compass, and we are eager to see him bring those pages to life on the screen," enthused president of production Toby Emmerich. Let's hope he stays this time…

EDITOR'S NOTE: I HAVE A BAD FEELING ABOUT THIS. THE TRILOGY IS ODD AND ETHEREAL, AND THE BACK-AND-FORTHING OF DIRECTORS MAKES ME WONDER IF THEY DON'T KNOW QUITE HOW TO TRANSLATE IT TO SCREEN.



Chenoweth Agrees To Deck The Halls/RV co-star added to Xmas comedy

Dear Santa, please bring us yet another Christmas comedy where two families fight over some aspect of the holiday, before learning about the true meaning of life, love, reindeer and other things.
Please load it with schmaltz and sugar and snow jokes…
Yes, there's no stopping the previously announced family comedy Deck The Halls, which has Danny DeVito and Matthew Broderick as warring neighbours who clash when one of them puts enough lights on his house to make it visible from space.
Now RV's Kristin Chenoweth will add her high-pitched voice to the comedy, which John Whitesell will direct in Vancouver in June.
EDITOR'S NOTE: ALL THE WAY TO THE BANK, MS. CHENOWETH, ALL THE WAY TO THE BANK.....
A Beast Of A Novel/1956's The Lenient Beast gets adapted
How about this as a hook for a mystery novel: a five-part narrative about a perfect crime told, Rashomon-style, from the perspective of five people?
Sound like something you'd write?
Bad news: it's already been done.
Frederic Brown wrote The Lenient Beast in 1956.
A French film was made of the novel in 2001, and now WoundedKnee Independent Films has grabbed up English language rights for a US version.
"

The component I appreciated the most about this material is the unhurried, sinuous manner in which the plot moves-- it twists and turns without being obvious about its surprises the way so many movies do today,"

WoundedKnee co-founder and wannabe director Lance Doty told Variety. He's currently looking for a scriptwriter.

Malcom McDowell Hates Vivaldi/Playing his rival in a new biopic
Amadeus had his Salieri, in the form of F Murray Abraham, and nowAntonio Vivaldi has a scenery-chewing nemesis in a film about his life.
Malcolm McDowell will play Carlo Melino in the biopic Vivaldi, which tracks the composer through his days as a young priest working as a music master at a school for orphaned girls. A location shoot in Italy and Austria is already planned, but first it would be really helpful if the movie had a director. It's the little details that count.

EDITOR'S NOTE: GIGGLE. PICKY PICKY PICKY.



Movie about Pearl set to start shooting in fall
A movie based on a book about the slaying of Wall Street Journal reporter Daniel Pearl is scheduled to begin filming in the fall. Beacon Pictures has signed Josh Lucas for the starring role and Kip Williams, who directed "Door in the Floor," to helm the as-yet-untitled movie.
The film is based on the book "Who Killed Daniel Pearl?" in which French author Bernard-Henri Levy details his one-year investigation into the circumstances behind Pearl's kidnapping and slaying in Pakistan in 2002. New York Times Magazine foreign correspondent Peter Landesman wrote the script, which will focus on an American TV reporter because Beacon wanted to avoid infringing on another upcoming film based on a book by Pearl's widow.
Mortimer just one of Fox's 'Guys'
Emily Mortimer has signed on to star opposite Ben Stiller and Jim Carrey in the 20th Century Fox comedy "Used Guys."
Set in a futuristic, woman-run society where men are cloned and sold like cars, the story revolves around two men who are returned and then go in search of the lost meaning of manhood. Mortimer will play Michelle, one of the few women who has not adapted to the idea of buying robot mates but reluctantly buys Stiller's character. Once they connect, they start to fall in love.
EDITOR'S NOTE: YAWN. MORE MALE WISH-FULFILLMENT, EH? (MAYBE I

SHOULD

BECOME A LESBIAN, CAUSE STRAIGHT-GUY FANTASIES ARE REALLY BORING).
David Guion and Michael Handelman penned the screenplay, based on an original draft by Mickey Birnbaum. Jay Roach is directing, with a June 11 start date planned.
Indie Film THE OTHER SIDE Announces Cast
The Other Side
has announced it's cast and a lot of noticeable names popped up. Brittany Murphy, Ryan Gosling, Tim Roth, Giovanni Ribisi, Jason Lee and Anjelica Huston have all signed on to the film.
The movie's story will be based around a science scholar who spends some time on a strange island that is out of tune with the real world. Island residents are stunted and the science scholar attempts to follow clues and solve the mystery.
EDITOR'S NOTE: THIS SOUNDS LIKE A GREAT PLACE, THIS ISLAND! (I THINK I MIGHT BE AN EX-PAT FROM THERE, FROM THE SOUND OF IT).
David Michaels will direct the film.
Muniz heads cast seeking 'Guidance'

Frankie Muniz
EDITOR'S NOTE: ALL GROWED UP!
By Gregg Goldstein
NEW YORK -- Frankie Muniz, Ryan Pinkston, Jamie Kennedy, Andy Milonakis and Matthew Lillard will lead an ensemble cast in writers-directors Adam Jay Epstein and Andrew Jacobson's teen sketch sex comedy "Parental Guidance Suggested" for indie producers Richard Suckle, Warren Zide and Laura Lichstein."Saturday Night Live" stars Andy Samberg and Will Forte wrote segments of the screenplay with Epstein, Jacobson, John Solomon and fellow "SNL" writers Akiva Schaffer and Jorma Taccone. Michael Cera, Kevin Hart, Joanna Garcia and Ashley Schneider also are featured performers in the film, which has more than 70 speaking roles in various segments.
The film marks the directorial debut of Epstein and Jacobson, co-writers of "Not Another Teen Movie."
Muniz stars as a teen who loses his virginity with his girlfriend (Schneider), only to find she wants to take things much further, including farm animals and midgets.
EDITOR'S NOTE: AH YES, FUN FOR THE WHOOOOOOLLLLLE FAMILY!
In the film's one ongoing sketch, Pinkston (best known as the kid prankster on MTV's first season of "Punk'd") plays an average high-schooler who falls for the cutest girl in his class but finds he's looking for love in all the wrong places.
Kennedy plays a young man facing the aftermath of a crazy night of partying. Milonakis' character falls in love with an electric vagina, and Lillard hosts a spoof of TV public service announcements about teen sex.
Cera's character meets a girl (Garcia) online and goes to her home for role-playing sex games, only to realize he's in the wrong apartment. Hart plays a kid obsessed with building the perfect woman on his computer a la "Weird Science."
"
When I first read the script, I quoted sketches from it all the time. It drove my wife crazy
," said Suckle, who financed the film with Zide and a group of private investors.
"It's written by the top comedy sketch writers in the country, and I think it will work because this generation has yet to have their own 'Kentucky Fried Movie' or 'Groove Tube.
' "
Two years ago, the writers agreed to write short sketches for a spec script, originally titled "Everything You Always Wanted to Know About Teen Sex ... But Were Afraid to Ask."
Suckle has "Yours, Mine & Ours" and both "Scooby-Doo" films among his credits.
Zide (the "American Pie" and "Final Destination" films) is president of the recently launched FlipZide Pictures. He and vp John Martin are overseeing two more features set to shoot this fall.
Muniz, known for the title role in Fox's "Malcolm in the Middle," starred in "Agent Cody Banks" and its sequel. Pinkston appeared in "Spy Kids 3-D" and "Bad Santa," and will next be seen starring in "Full of It" and the NBC pilot "5-0." Kennedy, who led the cast of "Son of the Mask," will appear in "The Afterparty" and "Kickin' It Old Skool."Milonakis stars in MTV2's "The Andy Milonakis Show." Lillard will soon be seen in "The Groomsmen" and "What Love Is."
Welcome To The Street Of Dreams/A new Japanese-American gangster pic

Raymond De Felitta, who last directed
The Thing About My Folks
, a a small indie film written by Paul Reiser, is getting a slightly more legendary scriptwriter for his next film.He's been hired to helm
Street Of Dreams
, based on a Robert Towne screenplay that focuses on the true-life tale of Japanese-American gangster Montana Joe.
The movie will delve into the hard knock life and rough treatment of Japanese immigrants in California, their internment during World War Two, their role in the US military and Japanese gambling culture.
Producer Fred Roos told Variety that he picked De Felitta because he "
has earned critical raves for his nuanced human characterizations of quirky characters".
'Dog' days ahead for 4 in White film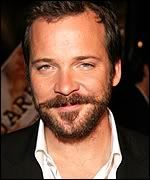 Peter Sarsgaard, Regina King, John C. Reilly and Laura Dern are in negotiations to star in Mike White's comedy "Year of the Dog" for Paramount Pictures' specialty division. Molly Shannon already has signed on to star.
Helmed by "School of Rock" scribe White, the story centers on Peggy (Shannon), a happy-go-lucky secretary who lives alone with her beloved dog Pencil. But when Pencil unexpectedly dies, Peggy embarks on a journey of transformation. EDITOR'S NOTE: NO NO NO NO NO....WE DON'T GO TO MOVIES WITH CANINE DECEASE-MENT. NO WAY, NO HOW. (ALTHOUGH, THIS IS A REALLY GOOD CAST....SHHH....DON'T TELL MY DOGGIE....)
The film, which will start shooting next month in Los Angeles, also is expected to attract several high-profile comedians in cameo roles.
Universal Is Really Feeling ANGUISH
Variety reports that Universal Pictures has picked up a pitch by Jake Wade Wall to bring Anguish to the big screen.

The movie will be based on the 1987 Spanish horror film, Angustia. The synopsis from IMDB for Angustia reads: John, a loutish optometrist orderly, louses up on the job and is dismissed. His odd, little mother, using a form of hypnosis, sends him out on a killing spree, starting with Caroline, the woman who caused his dismissal. But this is all just a movie titled "The Mommy" being shown to a small matinee crowd at a seedy movie theater in Los Angeles. As it happens, two teenage girls in the audience, the strong-willed Linda and the squeamish Patty, discover that one of the patrons sitting near them is a real maniac. In the old movie, when the scalpel-weilding John enters a movie theater and beings killing the patrons and theater employees one by one, and removing their eyeballs for his mother's collection, the killer in the audience, armed with a silenced .38 pistol, begins killing the patrons and employees of the theater in a manner which parallels the action on the movie screen. EDITOR'S NOTE: WELL THERE'S ONE WEEKEND I WON'T HAVE MOVIE PLANS!

Wall has penned various other movies including the remake of When a Stranger Calls and The Hitcher.

Maggie Grace Going Hunting & FishingLost star joins comedy drama




Comedy drama The Girls' Guide To Hunting And Fishing already has Sarah Michelle Gellar and Alec Baldwin in its cast.

Now Maggie Grace, previously seen in The Fog, is in negotiations to join them.

Based on a best-selling novel by Melissa Bank, the story follows a young woman (Gellar) negotiating the tough world of New York publishing while also trying to deal with her father's terminal illness. If she signs, Grace will play Chloe, Gellar's best friend and a swimsuit designer.

Marc Klein has adapted the book and plans to shoot this summer.

Bateman Added To Cast of THE KINGDOM
More casting info on Universal Pictures' thriller The Kingdom.

Jason Bateman (Dodgeball) has officially joined the cast which already includes Jamie Foxx, Chris Cooper and Jennifer Garner.

The movie will be helmed by Peter Berg and follows a deadly bombing attack on Americans in a Middle Eastern Country. The U.S. goverment sends a counter-terrosim team to investigate and find those responsible.

Michael Mann is producing alongside Scott Stuber. The movie is set to get underway this June.

RESIDENT EVIL: EXTINCTION Cast Rounded Out
Ali Larter, singer Ashanti, and Chris Egan have all officially signed on to the third installment of the Resident Evil series. They will be joining returning cast members Milla Jovovich, Oded Fehr, Sienna Guillory, Mike Epps and Iain Glen who will be reprising their previous roles. EDITOR'S NOTE: POOR ODED FEHR....REDUCED TO WORKING WITH STICK-INSECT MILLA. (I GUESS HE IS MAKING A LOT MORE MONEY THAN I AM, SO I SHOULDN'T FEEL TOO SORRY FOR HIM).

Larter will reportedly be playing Claire, a character introduced in the video game Resident Evil 2. Clair will lead a convoy across the Nevada dessert. Alice (Jovovich) joins them in their fight for survival as they battle against the evil Umbrella Corp. EDITOR'S NOTE: IN THE BRITISH VERSION, IT'S THE BUMBERSHOOT COMPANY?

Ashanti will be playing Nurse Betty, while Egan will be portraying Mikey.

Shooting is set to begin this Monday in Mexico.

Uni places 'Bet' on spec for 50 Cent
Universal Pictures has acquired the spec "Live Bet" by brothers Charley and Vlas Parlapanides, with Curtis "50 Cent" Jackson attached to star. Mary Parent and Scott Stuber are producing through their Universal-based shingle. Chris Lighty also is producing alongside Jackson via his G Unit Films banner.

The story is described as a character-based heist film and is based on the actual existence of underground clubs in Manhattan that place bets and wagers on illegal car racing. Vlas Parlapanides wrote "Across the Sea" and "Everything for a Reason," which was produced by Charley Parlapanides.

EDITOR'S NOTE: AND SLIPPING IN A LITTLE MOVIE 'BIZ' INFO ---

'M:I-3' tough on tie-ins
While problems with A-list Hollywood talent frequently are blamed for the demise of film tie-ins, Paramount Pictures' latest theatrical release starring Tom Cruise turned out to be a true "Mission: Impossible" for several of the film's promotional partners, sources close to the deals contend.

Brands such as Casio and Nokia had to either shelve or curtail elements of their promotional programs, mostly because of difficulties winning approvals from Cruise and his C/W Prods.

With Cruise both starring in and producing the film and Paramount hoping to launch a worldwide blockbuster, Cruise had an unusual amount of control over promotional decisions that are usually left more solidly in the hands of studios.

"Tom Cruise is probably one of the top three movie stars in the world, and if any movie is going to have challenges with talent approval, it's going to be a Tom Cruise movie," said Sabrina Ironside, chairman of the board of the Promotion Marketing Assn. and vp integrated marketing at Fox Home Entertainment.

Activision moves in with DWA
In a first for the two branches of the entertainment industry, DreamWorks Animation SKG and Activision Inc. said Activision will be opening a dedicated studio facility on the DreamWorks campus. The companies said the arrangement will enable their ongoing relationship -- which already has resulted in more than $300 million in video game sales worldwide -- to develop into a more organic and integral part of the development process.

"We have been in business with Activision for close to five years, and we have seen a level of collaboration that has produced some of the best games in the market," DWA head Jeffrey Katzenberg said. "With 'Shrek the Third' coming next year, I can't wait to see how (Activision) takes this and deploys it to the next level."