Thursday and more Harry Potter
EDITOR'S NOTE: HERE WE ARE IN THE TROUGH BETWEEN HP BOOK 6 AND HP MOVIE 4. BUT THE HP STUFF KEEPS ON FLOWING IN. (PRAISE BE!)
New Wizard of the Month on JKRowling.com
Gaspard Shingleton
1959 – present.
Celebrated inventor of the Self-Stirring Cauldron.
EDITOR'S NOTE: NOT THAT I GAVE IT A LOT OF THOUGHT, BUT I'M SURPRISED THIS IS SUCH A RECENT INVENTION. (EVEN IN THE WIZARDING WORLD, WOMEN'S WORK PLAYS SECOND FIDDLE....OR, CAULDRON).
Mike Newell briefly talks GOF
A new article hit the AP wire that quotes the director of
Goblet of Fire
talking about his favorite part of filming:
"
Aside from everything else, these are school stories
," Newell said. "
In a middle-of-the-road English education, the teachers are embattled, the school is a very kind of anarchic place and a very funny place, as well. Where two sets of people — one of which is becoming adults and one of which is trying to avoid going back to becoming children — clash."
The anarchy of youth, it is really rich stuff. I loved that. I loved doing the school side of it."
Don't expect a lot of school-related scenes though. MuggleNet reader Hope, who was one of a select few who got an early look at the film, says only one class appeared-- Moody's Unforgivable Curses lesson
EDITOR'S NOTE: YEAH....I WOULD THINK THAT WOULD BE A TOP PRIORITY.....
Four new behind-the-scenes pictures
This great set comes from the Bulgarian HP site
Potter-Mania.com
.
Each one shows Mike Newell, director of
Goblet of Fire
, working with the actors: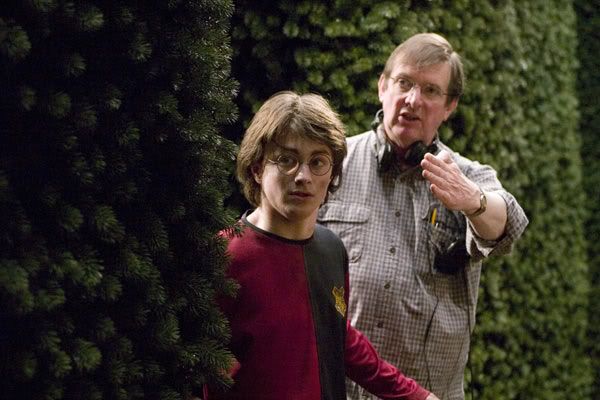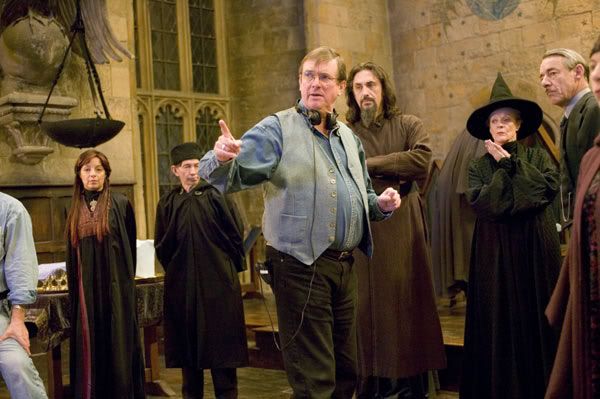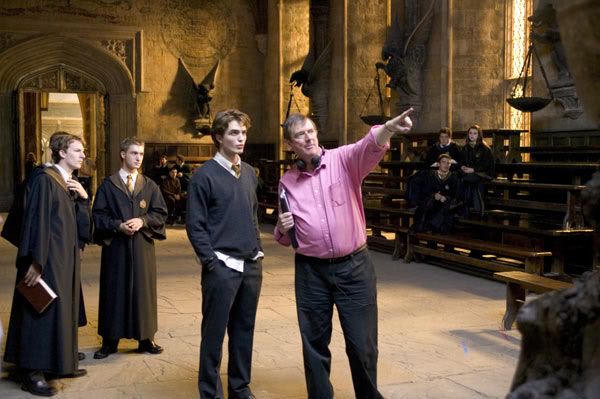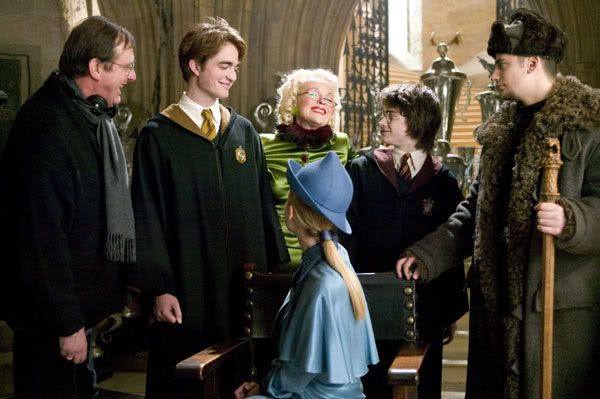 High resolution version of French HBP cover
Thanks to
L'Univers de Harry Potter
we now have a high-resolution version of the cover for the French translation of the sixth book,
Harry Potter et le Prince de Sang-Mêlé
.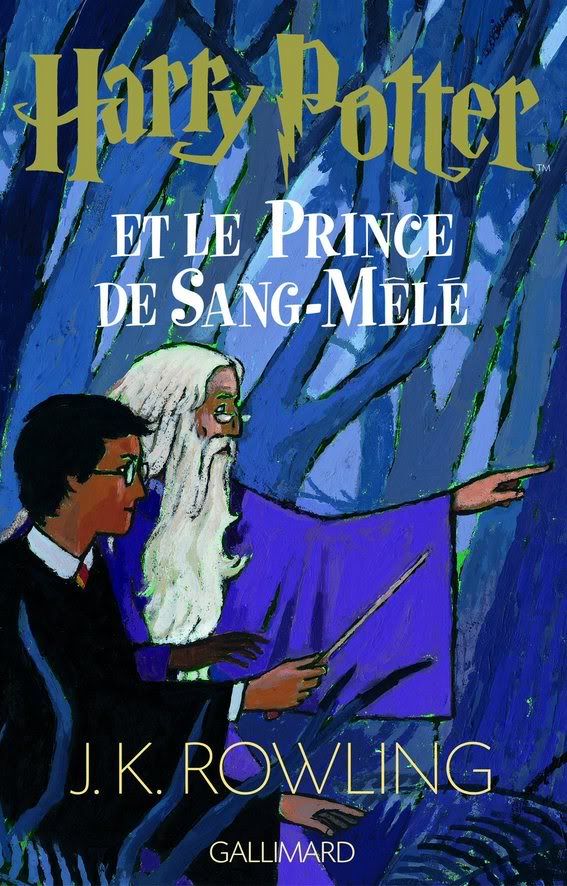 EDITOR'S NOTE: PURTY (AS THEY SAY IN FRENCH)?