Just a few more Dweeb Tidbits
Robert Downey Jr. is IRON MAN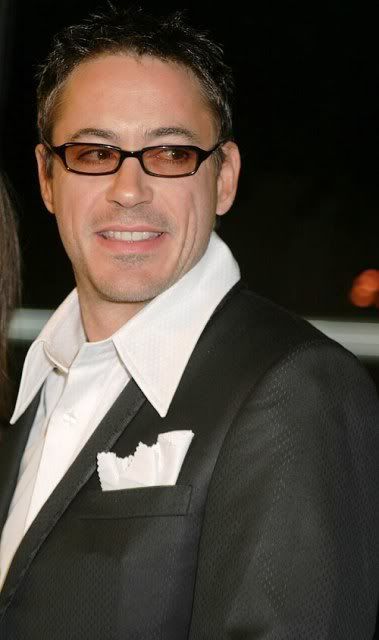 According to the Hollywood Reporter, Robert Downey Jr. has signed on to star in Jon Favreau's adaptation of the comic IRON MAN.
Downey will portray Tony Stark, a billionaire industrialist and genius inventor who is kidnapped and forced to build a devastating weapon. Using his intelligence and ingenuity, Stark instead builds a high-tech suit of armor and escapes captivity. Upon his return to the U.S., he uncovers a plot with global implications and must don his armor and protect the world.
Editor's Note: Wow....just like Bill Gates!
Various names have been previously rumored to play Tony Stark including Tom Cruise.
The movie will be distributed by Paramount Pictures and produced independently via Marvel Entertainment. Jon Favreau is directing.
David Strathairn in SPIDERWICK then BOURNE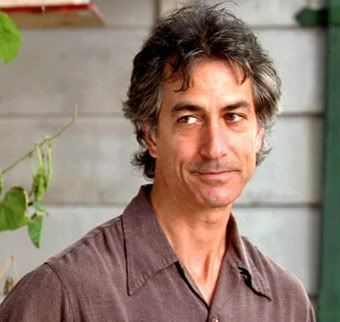 According to Variety, David Strathairn will play the lead role in Paramount Pictures THE SPIDERWICK CHRONICLES and will then shoot for the third installment of the BOURNE IDENTITY franchise.
THE SPIDERWICK CHRONICLES centers on three children who move to their great uncle's ancient mansion only to discover a magical book which opens up a new world. The film will be directed by Mark Waters.
THE BOURNE ULTIMATUM is set to be directed by Paul Greengrass and will again star Matt Damon as Jason Bourne who is on the run, hoping to solve the mystery of his past. Strathairn will play the leader of a secret operation which is hunting Damon's character.
Editor's NOte: I think there are more people HUNTING Bourne than not. (Of course, SOME of us hunt him for.....ahem.....never mind.....)
Fonda, Mol and Roberts join 3:10 TO YUMA

According to Variety, Peter Fonda, Gretchen Mol, Dallas Roberts, Ben Foster and Vinessa Shaw have all signed on to play roles in the upcoming film
3:10 TO YUMA
.
3:10 TO YUMA
is based on the 1957 film that starred Glenn Ford as captured outlaw Ben Wade, who finds himself in the custody of small-time rancher Dan Evans. The rancher is secretly trying to take the outlaw to a railway station to catch a train to Yuma for the outlaw's court date. A battle of wills ensues.
Christian Bale will play the rancher, while Russell Crowe will play the outlaw. James Mangold is set to direct the film which will be financed by Relativity Media.
Relativity has taken hold of the film, it is now on track for a fall shoot.
Brewster fits profile for CBS' 'Minds'

Paget Brewster has joined the cast of CBS' hot sophomore drama "Criminal Minds" as a regular. She will play a new profiler joining the elite team of FBI profilers led by Special Agent Jason Gideon (Mandy Patinkin) that is at the center of the show.
Editor's Note: I seem to recall hearing a rumor that the Elle character was leaving somewhere during this season. So maybe this is a segue?
"Criminal Minds," from Touchstone TV and CBS Paramount Network TV, got off to a strong start this season. Its second episode Wednesday hit series highs in total viewers and all key demographics.