Movie News, early June
EDITOR'S NOTE: FIRST UP, ONE TV ITEM THAT HAS NO HOME (THIS BEING THE DOWN-TIME/DOLDRUMS IN TV LAND):
Elfman, CBS develop new comedy deal
Jenna Elfman in staying in the CBS fold.
The network has inked a new development deal with the "Dharma & Greg" star to create a comedy vehicle for her.
"She is immensely talented, a truly gifted comedienne,"
EDITOR'S NOTE: YES SHE IS. SO THIS TIME ,HOW ABOUT YOU HIRE SOME WRITERS TO GIVER HER SOMETHING FUNNY TO DO? (JUST A HELPFUL HINT).
CBS Entertainment president Nina Tassler said. "
She's been an unbelievably collaborative partner, and she's someone America has fallen in love with."
A search is under way for a writer to team with Elfman and pen a script for her.
Under Elfman's previous deal with the network, she starred in CBS' short-lived midseason comedy series "Courting Alex" this past season. That deal stemmed from a series project Elfman had in the works at CBS in 2004 with "Dharma" co-creator Chuck Lorre. In 2004, Elfman also did a two-episode arc on CBS' hit comedy series "Two and a Half Men," from Lorre and Lee Aronsohn. Elfman's title role on ABC's "Dharma" earned her a Golden Globe and three Emmy nominations.
EDITOR'S NOTE: AND NOW, SOME MOVIE NEWS ----
Another Will Smith Project Announced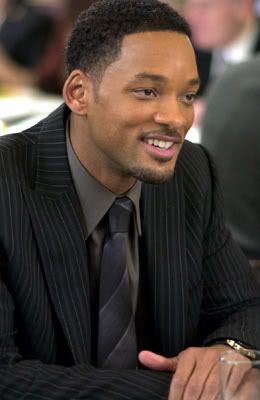 EDITOR'S NOTE: I WILL SHAMELESSLY USE ANY EXCUSE TO POST THIS PICTURE. CAUSE HE IS JUST LOVERLY.
Will Smith has signed on to star in the upcoming film SEVEN POUNDS for Columbia Pictures.
SEVEN POUNDS was written by Grant Nieporte and follows a man who is attempting to kill himself but falls in love with a woman instead.
Smith just finished shooting THE PURSUIT OF HAPPYNESS, is about to start filming on I AM LEGEND, then will start
Tonight, He Comes
in 2007, and TIME SHARE will follow in the rear beginning sometime in 2008.
EDITOR'S NOTE: MAKING MOVIES LIKE SOMEONE IS CHASING HIM, HUH?
No director has been named as of yet.
X-MEN Spin-Offs: 4
There will be no X-Men: 4, but there will be 4 different spin-offs.
Up first is the WOLVERINE film starring Hugh Jackman. Soon after will come a film based on Magneto (no plot details are yet available).
Two additional spin-offs are being explored: One which would be based on Emma Frost, a mutant telepath who can transform her skin into diamonds, and another which would focus on Professor X's school.
"
We've also talked about doing something on the kids in (Professor X's) school, focusing on their lives, and less of a global adventure for the team,"
said 20th Century Fox's production president Hutch Parker.
In a Marvel related note: Avi Arad hinted that there would be 4 villains in the upcoming SPIDER-MAN film (Sandman, Green Goblin, Venom, and it is speculated that The Lizard will appear though Arad refused to name the fourth villain).
EDITOR'S NOTE: THE END OF "XMEN3" SURE SET UP THE POSSIBILITIES FOR #4. AND IT'S DOING VERY GOOD BOX OFFICE. I WONDER WHY THEY AREN'T PLANNING ANOTHER ONE? (TOO HARD TO GET ALL THE PEOPLE BACK, MAYBE?)
Ledger and Weisz making Music together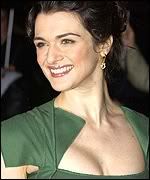 EDITOR'S NOTE: SHE IS SO VERY LOVELY. SHE HAS THE SAME KIND OF BRIGHT, INTELLIGENT BEAUTY THAT EMMA THOMPSON DOES. (DEFINITELY SIDE BY SIDE ON MY 'SWITCH' LIST).
Rachel Weisz, who has just – congrats! – given birth to a baby boy with fiancée Darren Aronofsky, is considering signing on to Phillip Noyce's next planned film,
Dirt Music
.
Heath Ledger is also considering the Australia-based tale, which adapts Tim Winton's novel about a loveless couple trying (and failing) to make the best of life in a remote fishing village. But don't expect a big announcement just yet. Noyce still has to lure funding for the film and he'll be limited by his actors' schedules – Weisz will be dealing with a new baby and shooting Wong Kar Wai's
My Blueberry Nights
, while Ledger has signed up for a part in unconventional Bob Dylan biopic
I'm Not There.

Still, having the Oscar-scooping Weisz on board would help crack open a few wallets…
Hanks and Howard will return for Code prequel
Tom Hanks will be back. Ron Howard will be back. That's the plan anyway, for the "Da Vinci" prequel - say those with the cabbage.
"
We are definitely planning to make this movie ["Angels & Demons"] with Ron Howard and Tom Hanks,"
Sony Pictures chief Amy Pascal tells
Slate.com
.
Rumours are swirling that Sony may be considering replacing Hanks with a younger male lead, being that a) "Angels and Demons" is set before the events of "The Da Vinci Code" and b) Hanks reads reviews, too.
Thing is, if Sony do decide to wait for Hanks and Howard, to do the film, they might be waiting for quite a while – both have pretty full schedules for the next couple of years.
Hanks will star opposite son Colin in "The Great Buck Howard", will headline Lawrence Kasdan's "The Risk Pool", do a film with Julia Roberts called "Charlie Wilson's War", and is attached to Mark Romanek's "A Cold Case". All that, and not forgetting he's got a voice to record for a certain "Toy Story" sequel, in the near future, too.
Howard, whilst not quite as booked, is still pretty busy. He's currently prepping the film version of John Steinbeck's "East of Eden", which he's been tinkering away at for quite a spell now.
EDITOR'S NOTE: WELL, GIVEN ALL THE OVER-BOILED PUBLICITY FOR "DA VINCI UNO", WAITING A BIT....PREQUEL AGE ISSUES NOTWITHSTANDING....MIGHT NOT BE A BAD IDEA. WE ARE ALL FAIRLY DISTRACTABLE, AND PUTTING SOME TIME AND DISTANCE BETWEEN THE CURRENT SNARKY PR AND THE NEXT MOVIE AIN'T NECESSARILY AND MAYBE EVERYONE WILL HAVE FORGOTTEN TODAY'S STURM-UND-DRANG. (PROMOTING YOUR MOVIE THRU THE AUDIENCE'S ASSUMED MEMORY LOSS. MY NEW THESIS).
Yen and Clooney are two of the new Seven Samurai?
Danny Ocean and Iron Monkey fighting side-by-side in a remake of "The Seven Samurai"?
Apparent-leeeeee.
According to
Monkey Peaches
, the Weinstein lads – in all their inspired glory – are enlisting actor Donnie Yen ("Hero"), whose film "Dragon Tiger Gate" they're handling distribution for, to help them get a remake of the classic 1954 actioner off the ground.
Yen, emerging as one of the most popular arse-kickers around, would star in the film with George Clooney and Zhang Ziyi.
Yep, George Clooney.
Yen would play Kambei, the leader of the Seven Samurai, with Ziyi's playing Shino, the village girl.
The $100 million dollar remake will reportedly feature a throng of CG-effects, dipped in a profusion of martial-arts mayhem.
The Weinstein's have long-wanted to remake the film, which starred Takashi Shimura, Toshirô Mifune, Yoshio Inaba, and Seiji Miyaguchi, and reportedly seized the moment when they found some time to chew the fat with Donnie Yen in Cannes.
EDITOR'S NOTE: NOT SURE WHY THE AUTHOR OF THIS TIDBIT SOUNDS SO QUESTIONING OF A CLOONEY CASTING IN THIS MOVIE. CLOONEY WOULD BE PERFECT FOR IT, DON'T YOU THINK? (HE'S GOT A SORT OF ZEN THING GOING, AND HAS THE RIGHT LACONIC CYNICISM FOR A LAST STAND SITUATION. IMHO....)
SPEED RACER to be made by Wachowski Brothers?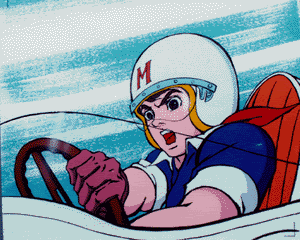 Larry and Andy Wachowski, the creators of the Matrix trilogy, may sign on to write and direct SPEED RACER for Warner Bros.
None of the parties would go on record, so as of now it simply stands as a rumor. It was reported years back that Vince Vaughn was in talks to star as Racer X who is the long-lost and very protective brother of the title character.
Casting News for THE BRAVE ONE
Some casting news for the upcoming revenge thriller, THE BRAVE ONE.
Naveen Andrews and Mary Steenburgen will join Jodie Foster and Terrence Howard in the film. Andrews will play Foster's fiance, while Steenburgen will be her Boss at the newspaper she writes for.
EDITOR'S NOTE: THIS SOUNDS LIKE ONE OF THOSE RARE INSTANCES WHERE THEY DON'T EVEN

NEED

TO HAVE A SCRIPT. WHAT A GORGEOUS, MARVELOUS CAST!
In the movie a woman (Foster) struggles to recover from a brutal attack by setting out on a mission for revenge.
All Aboard Aardvark Art's Ark/Casey Affleck writes animated 'toon
That Affleck family. You just can't stop 'em scribbling scripts or stepping behind the camera.
Despite big bro Ben keeping him busy in Boston-set crime tale
Gone, Baby, Gone
, Casey Affleck has found the time to write a screenplay of his own.
Warner Brothers has snapped up the animated adventure script
Aardvark Art's Ark
, which follows an animal family on the famed Biblical Noah's ark.
EDITOR'S NOTE: I WISH I HAD A RELATIVE THAT COULD GET ME A SCRIPT MEETING WITH A NETWORK EXECUTIVE.
OH....I NEED TO WRITE A SCRIPT FIRST.
WISH I HAD ONE OF

THOSE,

TOO.
Jon Foster Shows Tenderness/Joins the Russell Crowe drama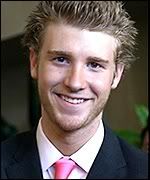 The latest addition to Jon Polson's latest film – the thriller
Tenderness
– is Jon Foster. Best known for
The Door In The Floor
, and as the brother of
X-Men's
Ben "Angel" Foster, Jon will play the central character, a violent teenager who may have slaughtered his family. Russell Crowe has the lead in the previously announced film, playing a cop who tries to track Foster down. With Laura Dern and
The Interpreter's
Sophie Traub also on board, Polson is currently shooting the film in New York.
Scott Speedman may be villain in DIE HARD 4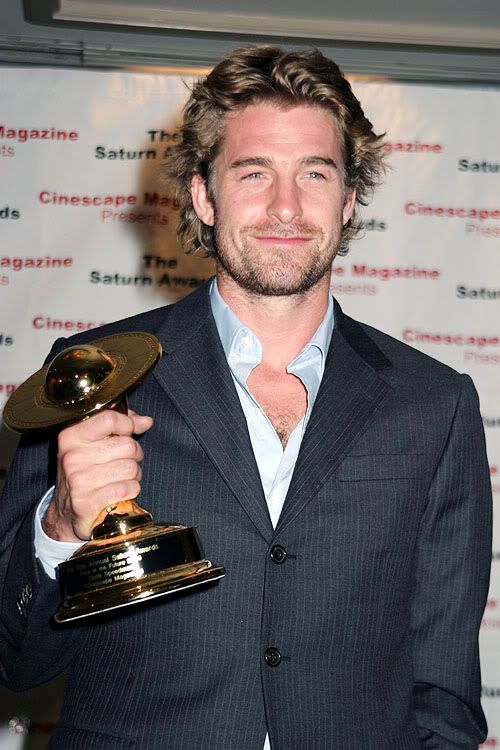 Scooper 'Sandwich Artist' dropped me a line with the following story. Most of the news has been reported, but he had some interesting casting news to send along toward the end.
A little bit more on "Die Hard 4" (as it's being called now) - which I see you mentioned....
TWO YEARS AGO.....
I auditioned for a role in the film two years ago. At that stage, it was a totally different film. Basically, it had John McClane and his daughter fighting off terrorists. Jessica Simpson was there the day I was there - I'd heard later - she was auditioning for the role of the daughter. The film was going to be directed by John McTiernan.



I had about three lines - or three to 'read' - that was essentially a bored male receptionist who gets 'slapped' on the head by McClane, for not being in a hurry to evacuate a building. My character decides to take 'some calls' first, and signals McClane 'just to wait'.





Anyway, nothing ever came of it. The film was shelved. Script problems, apparently.



YESTERDAY.....
Anyway, auditions are coming up again - I just found out yesterday evening there's several roles they're casting. Haven't seen the break-downs yet, but apparently that character and most of the others, are no longer in it. It's a totally different beast. The new director is Len Wiseman. I believe McTiernan is still producing the film. They're talking September shoot.



My agent said that they're casting for a main villain at the moment, the leader of a cyber terrorist unit, and she believes they've gone out to Scott Speedman. The wife character is in the script, as is the news reporter from the first two films. The connection to the first film is the character Theo, the computer expert who worked for Hans Gruber, apparently.





Anyway, If I get an audition - -- -and I hope I do, I'll let you know the latest

. EDITOR'S NOTE: OH I DO HOPE THEY HAVE THE WIFE BACK IN THE SCRIPT AND THAT THEY BRING BACK THE SAME ACTRESS. (I AM A

STICKLER

FOR CONTINUITY, DONCHA KNOW).

Some ALIEN VS PREDATOR 2 News
Bloody Disgusting
EDITOR'S NOTE: NOT THEIR GIVEN NAME, I PRESUME?
got a report from a scooper regarding ALIEN VS PREDATOR 2. Here is the basic gist:
- None of the cast from ALIEN VS PREDATOR will be returning.
- Movie will be set in a different time.
- Studio wants Sigourney Weaver to play a part.
- Weaver hated the idea behind the film.
EDITOR'S NOTE: THAT'S THE PROBLEM. YOU HAVE TO HAVE SOMEONE ABLE TO

READ

IF YOU WANT THEM TO PERUSE A SCRIPT. BUT IF THEY'RE SMART ENOUGH TO READ, THEY'RE PROBABLY SMART ENOUGH TO RUN AWAY.
ALIEN VS PREDATOR 2 is a 20th Century Fox film and is aiming for an August 10, 2007 release. There is not much official news out yet on the film.
Cage on NEXT
Nicolas Cage recently talked about his role in the upcoming film, NEXT.
NEXT will follow Cris Johnson (Cage), who has a secret which torments him: he can see a few minutes into the future. Sick of the examinations he underwent as a child and the interest of the government and medical establishment in his power, he lies low under an assumed name in Vegas, performing cheap tricks and living off small-time gambling "winnings." But when a terrorist group threatens to detonate a nuclear device in Los Angeles, government agent Callie Ferris must use all her wiles to capture Cris and convince him to help her stop the cataclysm.
"He's always spouting these little ... smatterings of things he's learned,"
Cage said. "
And so I'm sort of bombarding [co-star] Jessica Biel with all these tidbits of wisdom that Cris Johnson may have."
EDITOR'S NOTE: JESSICA BIEL. OH WELL. UP TILL THEN, IT SOUNDED INTERESTING. (AND BASED ON A PHILIP K. DICK STORY, TOO. AH WELL...)
NEXT is a film adaptation of the Philip K. Dick SF short story
The Golden Man
and is being produced by Cage.
Dario Piana makes Directorial Debut
Dario Piana, best known as an international commercial director, will be making his feature directorial debut with the horror film THE DEATHS OF IAN.
The film follows an all-American guy who is murdered each day by various creatures only to wake up in a slightly different life and be murdered again.
EDITOR'S NOTE: SOUNDS

JUST

LIKE THE JOB I HAD FOR TWO YEARS AT THE EVIL AD AGENCY.
The movie is scheduled to shoot in the summer for Stan Winston Prods..
Winona Ryder join SEX AND DEATH 101
Winona Ryder has signed on to star as a feminist vigilante in the movie SEX AND DEATH 101.
The story follows a man (Simon Baker) who's life is turned around by an email. The email includes 101 names of everyone he's had sex with and ever will have sex with. He is stopped in his tracks when he meets Ryder, who targets men guilty of sex crimes against women.
The film was written by Daniel Waters (Heathers) who is also directing.
MORK & MINDY Movie Coming?

Scooper 'Hollow Man' sent me in the following tid bit:
Hi Guys -
In the latest issue of ESQUIRE magazine, it states that ROBIN WILLIAMS is involved in a "MORK & MINDY" movie. It's short and sweet, just mentioning that he is involved and that "Pam Dawber, your boat has come in".

Thank god Williams will be Mork again.... you couldn't imagine it with anyone else in the lead role!!

Pam Dawber mentioned this a while back on Dark Horizons actually, saying "
Robin and I were speaking at a function, and he's the one who said he'd love to do a 'Mork' movie sometime - and what's great about Robin is that wouldn't even consider doing it if the original cast didn't return. About six, seven months later, I had a call from Miller-Milkis who said that it was a possibility, and if it happened - would I like to do it. It took me all of five seconds to scream yes. But to cut a long story short, it was put in the pipeline, but Robin had just been so busy with all his other movies that we didn't have time for this one. Everytime we bump into each other though, he still insists we are going to do it one day - a Robin promise. I look forward to it, it'll be such a blast".
EDITOR'S NOTE: IT WAS SUCH A CLEVER, CUTE SHOW. HOPE THEY DO IT JUSTICE.
Magnolia Pictures Acquires SEVERANCE

Magnolia Pictures has acquired the rights to the movie SEVERANCE, a horror-comedy.
SEVERANCE is directed by Christopher Smith and stars Danny Dyer and Laura Harris. The film was screened at Cannes.
The movie follows an international arms dealer who rewards his six-member sales division of corporate execs with a weekend team-building retreat in the mountains. While there they encounter a renegade band of war-crazed soldiers seeking revenge.
EDITOR'S NOTE: WONDER WHAT HAPPENS IF THE SALES TEAM DOESN'T MAKE QUOTA.
SEVERANCE had me alternately laughing my ass off and gripping the seat handles in suspense. It's a fantastically entertaining mix of corporate comedy and slasher film -- kind of like 'Dilbert' meets 'Freddie,'
" Magnolia president Eamonn Bowles said.
EDITOR'S NOTE: SEE, THIS IS WHAT THE CORPORATE WORLD NEEDS! I HAVE ENCOUNTERED FAR TOO MUCH DILBERT IN THE RULE-MONGERING WORKADAY WORLD, AND NOT NEARLY ENOUGH FREDDIE. I THINK BOSSES WOULD BE MUCH NICER IF WE WERE ALOWED TO DECAPTITATE THEM WHEN THEY WERE NASTY. (OR AT THE VERY LEAST, IF WE COULD HIT THEM WITH STICKS. I REALLY WANT TO HIT SOME PEOPLE WITH STICKS, BUT THEY WON'T LET ME. THE BIG MEANIES.....)