Friday Star Wars (including pics)
EDITOR'S NOTE: I CONFESS THAT I AM TOO TIRED TO DWEEB THIS WEEK. (A COMBINATION OF A VERY BAD COLD, AND OVER-DWEEBING LAST WEEK).
SO HERE'S A FEW STAR WARS ITEMS TO TIDE US OVER UNTIL I GET MYSELF BACK IN GEAR. (NEXT WEEK, EARLY, KNOCK WOOD).
FIRST UP, A FUNNY PETITION TO SIGN ----
Winter Olympics 2014 On Hoth
From
Hoth2014.com
, the official petition for the Winter Olympics to be held on Hoth, comes this...
"Whether it involves American Idol or fallen idols ( Michelle Kwan & Bode Miller) it appears the Olympics are getting less and less popular with the American public.
In order to revive the Winter Games and help NBC out of their rating nose dive we devised the following plan that would grab ahold of the public consciousness here in the U.S. as well with views around the world.
We belive that the 2014 XXII Winter Olympiad (the 2010 games have already been awarded to Vancouver) should be held on the ice planet made
famous
in
Star Wars
Episode V... Hoth."
With great events such as the 2 man Snowspeeder race, who wouldn't tune in?!
Read more here and sign the petition while your at it!
http://hoth2014.com/
EDITOR'S NOTE: YOUR QOTD SIGNED THE PETITION, NATCH. (I'M #1232!)
AND NOW, THE PICS FOR THE WEEK ---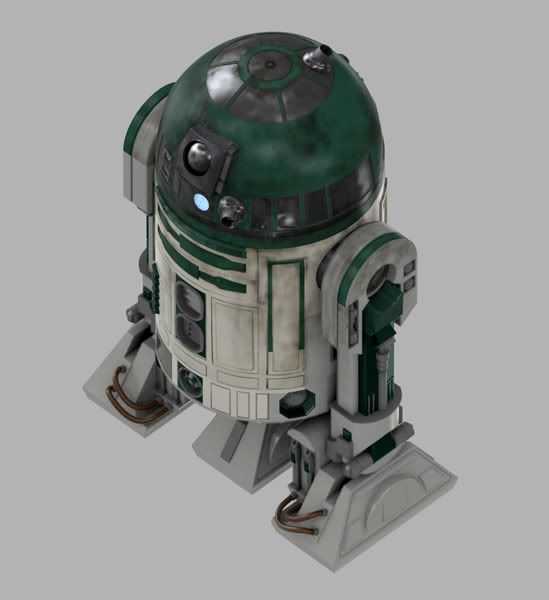 Astromech droid R4-P44 is assigned to Obi-Wan Kenobi's clones forces who voyage to Utapau.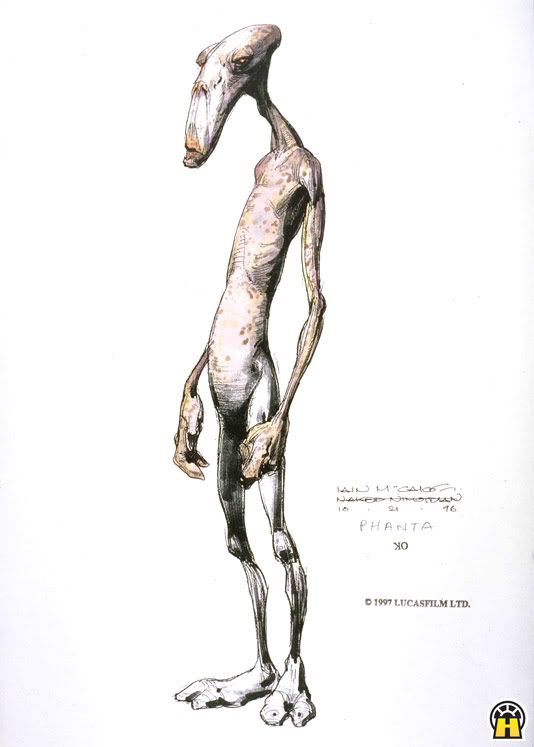 This naked Neimoidian design (drawn here by Iain McCaig) was going to be repurposed as Phanta (sometimes "Fanta"), who was to be a Podrace spectator pestered by Jar Jar.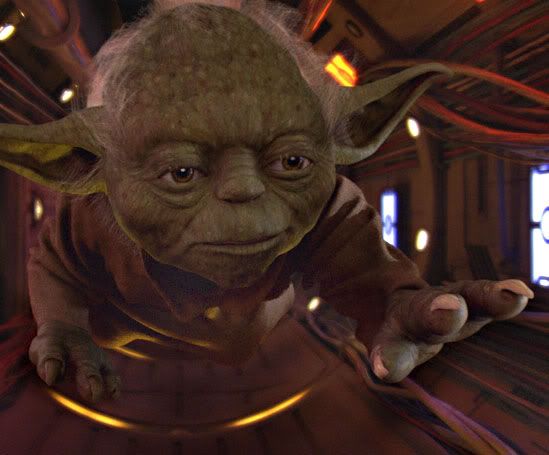 Jedi Master Yoda travels through the maintenance conduit to meet Senator Bail Organa after a frustrating battle with the Emperor.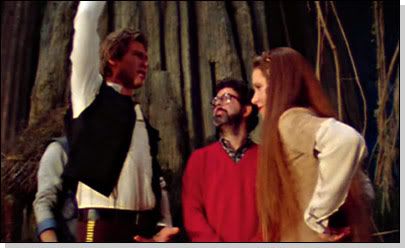 filming ESB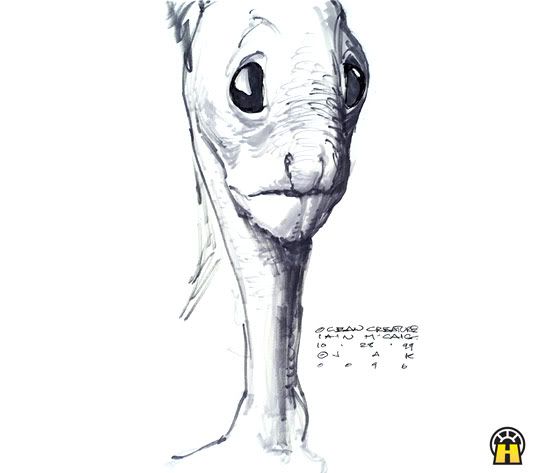 Iain McCaig illustrates an early thoughtful Kaminoan in an illustration simply named "Ocean creature."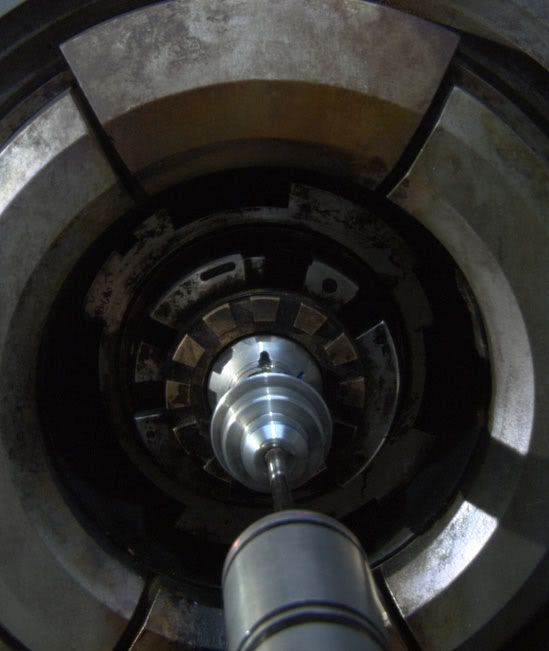 R2-D2 uses his utility arm to access the control panel in the Trade Federation cruiser hangar bay to aid Jedi Anakin Skywalker and Obi-Wan Kenobi.
An early rolling droid design by Nilo Rodis-Jamero for Return of the Jedi has a passing resemblance to destroyer droids that would be developed years later.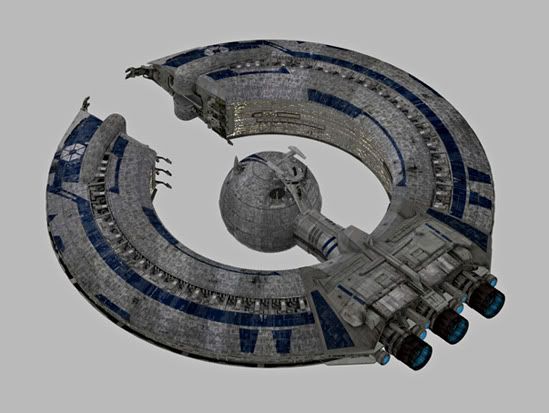 The digital Trade Federation battleship models featured designs proudly showing their Separatist allegiance.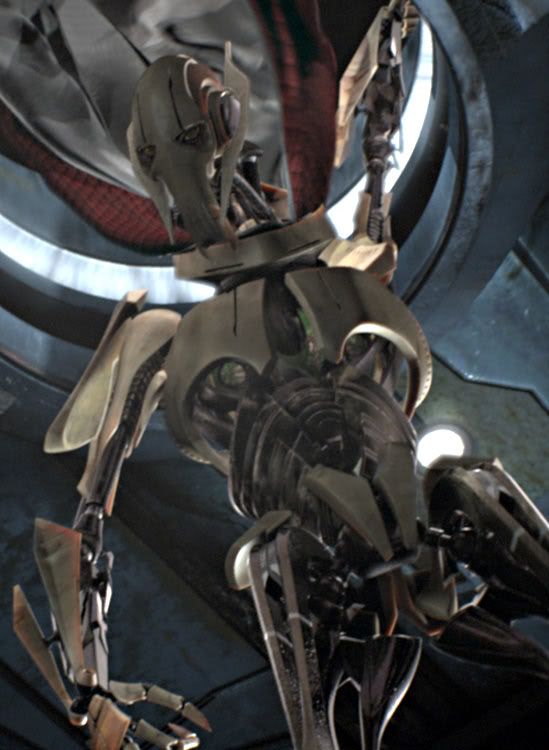 General Grievous makes a hasty exit from his doomed flagship.