MOVIE News
Raimi Looks to FREE MEN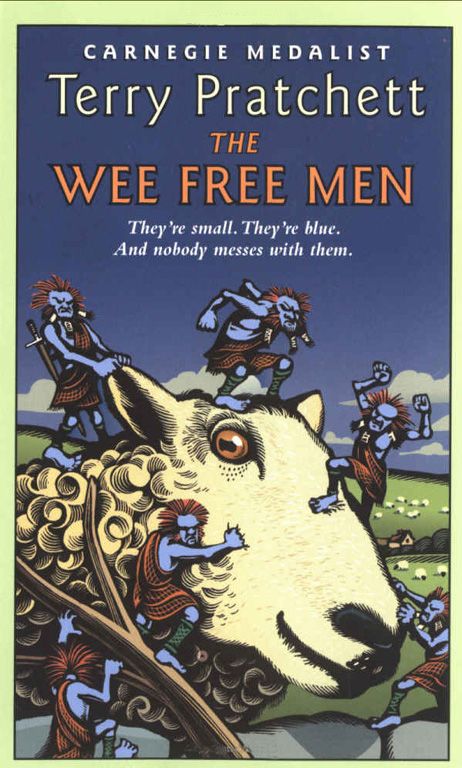 EDITOR'S NOTE: CHECK IT OUT....DWEEBING PLUS LAMBIES!
Sony Pictures Entertainment has set Sam Raimi to direct THE WEE FREE MEN. Pamela Pettler will write the script, which will be based on Terry Pratchett's bestselling young-adult novel.
The story centers on a 9-year-old farm girl who heads off to a parallel world to retrieve a brother who has been grabbed by a nasty fairy queen. She battles the monsters of Fairyland with the help of 6-inch-tall blue-faced rowdies who wear kilts, speak in thick Scottish brogues, steal sheep and drink heavily.
EDITOR'S NOTE: OR AS WE CALL IT HERE AT DWEEB-CENTRAL....

TUESDAY

.
Sam Raimi, Josh Donen, and Created By's Vince Gerardis & Ralph Vicinanza will produce.
Warner Goes WILD for Project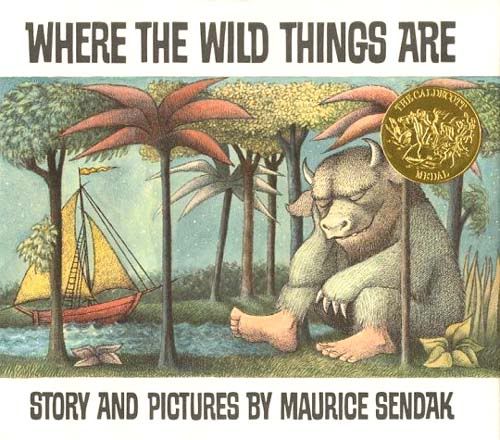 Warner Bros. has picked up the rights to Maurice Sendak's WHERE THE WILD THINGS ARE. The project was in turnaround at Universal.
The film will be a combination of live-action and CGI. Spike Jonze will direct from a script he wrote wtih Dave Eggers. Tom Hanks, Gary Goetzman, Maurice Sendak and John Carls will produce.
Universal parted ways with the project when they didn't see "eye-to-eye on the concept" with Sendak. Apparently the author is very happy with Jones' take on the material.
Phoenix to Own the Night
Joaquin Phoenix is putting his acoustic guitar back in its case while he stars in director James Gray's new crime drama, "We Own the Night".
According to Production Weekly, the film will be set within the eventful milieu of Russian organized crime and a beleaguered NYC Police Department of the 1980s. A Russian narcotics group has a hit list of NYPD officers and it is up to Joseph, a nightclub manager, to save his brother Bobby and father who are next on this list.
The always-dependable Robert Duvall and the lovely Eva Mendes will join Phoenix on the project.
Narnia sequel gets greenlight EDITOR'S NOTE: OOO...WHAT A SHOCK!
The next chapter in the money-spinning "Chronicles of Narnia" series has got the lime-coloured light.
Walt Disney Pictures and Walden Media are currently working on a script for "Prince Caspian", which may or may not be helmed by original helmer Andrew Adamson. That will be known within a few weeks, says Variety.
Production is likely to go ahead before the end of the year.
Julia Stiles returns for another Bourne
Julia Stiles will be happy to hear that she's required back for a third "Bourne" film – for a bigger role.
The "Save the Last Dance" spunk, who plays the cluey Nicky in "The Bourne Identity" and "The Bourne Supremacy", will have quite a beefy role in the next sequel, "The Bourne Ultimatum", producer Frank Marshall tells IESB.net.
According to Marshall, Jason Bourne (Matt Damon) and Nicky (Stiles) might be in a relationship in the new film, which starts filming August 1st.
"Ultimatum", which will also star Joan Allen, won't be based on the book by Robert Ludlum, it will only share the same title, he added. EDITOR'S NOTE: HERE'S HOPING FOR A MUCH MUCH BETTER SCRIPT THAN BOURNE NUMERO DEUX. (WHICH...TO ME... WAS A HUGE LET-DOWN FROM BOURNE UNO). AND HERE'S HOPING FOR SOME CHEMISTRY BETWEEN DAMON AND STILES, ALTHOUGH I AM STILL PEEVED ABOUT THE SHORT SHRIFT GIVEN TO FRANKA POTENTE'S MARVELOUS CHARACTER. (THEY OWE ME BUCKS....OR AT LEAST A MUCH BETTER NUMBER 3)!