TV NEWS
Michael Vartan returns to Alias
According to Kristin over at
E! Online
, Michael Vartan is stopping back by "Alias" on the way to the big time.
Vartan, who has been in Australia filming "Rogue", has agreed to a multi-episode arc on the series.
"
Of course, only time will tell if he's a flashback, a ghost or a long-lost evil twin, but I for one am thrilled whatever his form
", says Ms Veitch.
EDITOR'S NOTE: ONLY 3 EPS? (AND PLEASE MAKE HIM NOT DEAD...PLEASE PLEASE PLEASE????)
OH....LIKE I SHOULD GET A

LIFE

, OR SOMETHING? (
AND

THEN

WHERE WOULD YOU BE
?!)
THREE MOONS over ABC
ABC Family has ordered eight episodes of a new drama series called THREE MOONS OVER MILFORD.
The series will center on residents in a small town who take their lives to the extreme -- quitting jobs, indulging vices and basically living as if today were their last -- upon learning that a cosmic explosion is threatening Earth's existence.
EDITOR'S NOTE: SOUNDS LIKE A GOOD PLAN!
Sam Murphy, Nora Dunn, Samantha Quan and Rob Boltin will star. Touchstone Television and Three Moons Productions will produce. The show will possibly air this summer.
Toale Suits up for AQUAMAN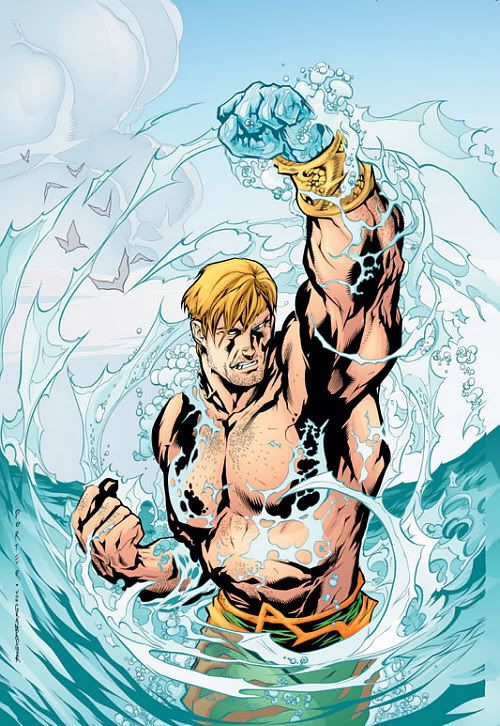 The WB Network has signed Will Toale to play Aquaman in the new AQUAMAN series.
Miles Millar and Alfred Gough are executing producing the show which is being described as a contemporary reinterpretation of the character who lives in the deep sea and enlists oceanic creatures to help him in his crime-fighting endeavors.
EDITOR'S NOTE: SOUNDS LIKE LOTS OF MURKY UNDER-THE-WATER SHOTS?
A pilot will shoot in March, most likely in Miami. The series is expected to air this fall.
Sutherland talks 24 feature film
Kiefer Sutherland, tells
EW
- via
Freeze Dried Movies
- that his hit series "24" will probably end up as a film series when Jack tires of the tube.
''It can be an amazing series of movies
,'' Sutherland, who plays Jack Bauer on the series, says.
''One of the things I've experienced making this show is that an audience can handle a lot more than we thought when we started — the tension, the anxiety.... If we could [compress] all the energy we spread over 24 hours of programming and put that into 2, I think we'd knock your socks off.''

EDITOR'S NOTE: ACTUALLY, ONE OF THE REASONS I'M ALMOST A SEASON BEHIND ON THIS SHOW IS BECAUSE IT IS TOO INTENSE FOR ME. (WHIMP....YEAH, I KNOW). COMPRESS IT DOWN TO TWO HOURS AND MY CHEST MIGHT EXPLODE!
Last year producer/director Jon Cassar touched on the subject of a "24" film, saying he's hoping to get one off the ground within the next couple of years.