Bowling for Sith? Darkside/light lanes?
EDITOR'S NOTE: SO MANY PUNS, AND SO LITTLE....WELL, NO, ACTUALLY LOTS OF TIME ON OUR HANDS. (AVOIDING LEARNING LINES AGAIN, SO

TONS

, REALLY).
SO KEEP THOSE PUNS COMIN!
The Big Sith-owski
With the introduction of Star Wars "Strike Force" bowling leagues this past August, saga fans and bowling enthusiasts alike not only could pick up exclusive Star Wars bowling gear, they also had the opportunity to meet new friends in the Star Wars family.
Strike Ten/Leading Edge Promotions, the company behind the Star Wars bowling events and cool gear, offered leagues in more than 1000 locations in the United States, and 100 in the United Kingdom.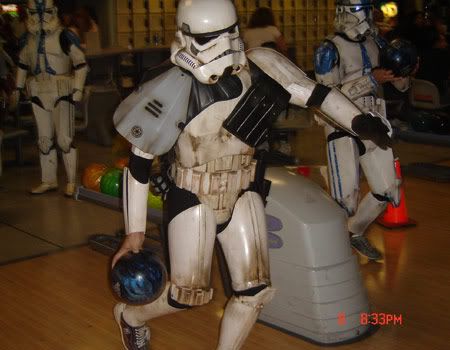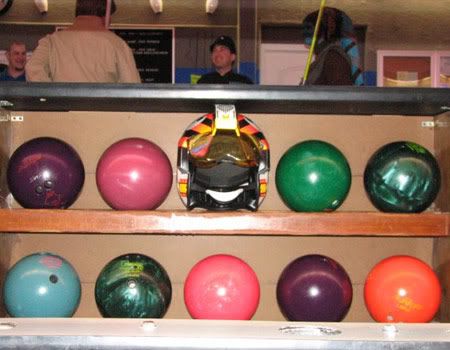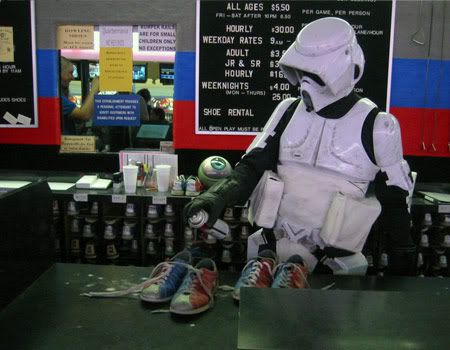 As Star Wars fans are wont to do, they got together and had a great time, and they also took advantage of the bowling alley exposure to hold fund-raisers and events for good causes.
EDITOR'S NOTE: THE DARK SIDE DOES GOOD...FROM TIME TO TIME.