A bit more (NON-Supes) Movie news
James Bond and the Prisoner of Azkaban?
Daniel Radcliffe, best known for his role as the bespectacled Wizard Harry in the "Harry Potter" flicks, might be handing his flying broomstick in for a fully-accessorised Aston Martin.
According to Contact Music, the young Brit is a leading candidate to fill the size-small Tux of James Bond in "Silverfin", a film based on the book about a teenage 007.
Though Bond is 13 in the book, the film's producers are apparently going to raise the lad's age to suit an older actor.
Set in the 1930s, it follows the young Bond from school at Eton to his uncle's house in the west Highlands, where Bond stumbles upon a megalomaniac American laird and sinister genetic experiments with killer eels.
EDITOR'S NOTE: OH DRAT! SOMEONE'S BEEN IN MY ATTIC!
A source says, "
With it being so popular around the world, the book is certain to make the big screen. It has all the hallmarks of a hit. Murder, mystery, action and a young James Bond. Daniel Radcliffe would be perfect but they are also looking at Jamie Bell. They want to make the young Bond a bit older so they can have one of those two names."
Orlando Bloom was rumoured to the frontrunner for the role of the pre-Martini swigging superagent, but the popular actor recently denied the claims.
EDITOR'S NOTE: RADCLIFFE, BELL, AND BLOOM ARE ALL VERY DIFFERENT IN AGE AND TYPE. I THINK THEY'D BETTER PICK A GENERATION BEFORE THEY FINALIZE THE SCRIPT!
Lost on the big screen?
Various internet and newspaper sites, including Monsters and Critics, are reporting that the TV series "Lost" might be headed to a projection booth.
According to the rumours, an uber-pricey film version of the hit series - currently one of the top-rating series on the Idiot Box - will likely happen at the end of the second series, or end of the third - depending on when ratings start to drop off.
The report states that three rival Hollywood studios are currently fighting to secure the rights to the movie, in a deal which would make the show's biggest stars at least $3.6 million million.
A series insider says, "
The last thing producers want is a mutiny. Now they've hit a sure-fire way of hitting the big bucks. Three studios have said they are keen to make a Lost blockbuster. The show is seen in more than 70 countries, so it's guaranteed box-office success. Whoever puts in the best bid will get the prize".
The scooper adds, "
Now the actors have been told about a film deal they're overjoyed. There are lots of ideas about how the story could end but it's thought that who ever is left will be found."
As the IMDB states though, "Lost" is owned by Disney's Touchstone so the house-of-Mouse would be making the film - if there were one.
EDITOR'S NOTE: I THINK THEY'VE GOT A LONG WAY TO GO BEFORE THIS CAN BE COUNTED ON. COOL RUMOR, THOUGH.
Hail, Clooney!
George Clooney's having Steven Soderbergh sit out on his next, re-teaming instead with his "Intolerable Cruelty" and "Oh, Brother Where Art Thou?" directors Joel and Ethan Coen.
According to Aint it Cool, Clooney's pencilled in to star in the Coen's "Hail, Caesar!", a Greek tragedy fixing on a 1920s theater troupe that are putting together a stage performance of Bill Shakespeare's 'Julius Caesar'.
It's the third in what the Coen's apparently describe as their Clooney-headlined "Idiot Trilogy".
EDITOR'S NOTE: GIGGLE.
Clooney recently told the BBC a little about the project. "
Joel and Ethan have another film they want me to do, Hail Caesar - where I play an absolute jackass. They're talking about it being my trilogy of cowardly idiots [laughing]. Which seems perfect for me. I'm really lucky that I get to work with guys like those; they're so much fun to work with".

EDITOR'S NOTE: AND THE CASTING TO TYPE DOESN'T BOTHER YOU? (I GUESS AS LONG AS THE NAME IS SPELLED RIGHT ON THE CHECKS.....)



Marvel to Produce and Finance Their Own Flicks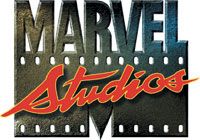 Marvel has announced they will change their name from Marvel Enterprises to Marvel Entertainment.
The plan is for the company to produce films based on its own properties.
Per their set up, Paramount Pictures will market and distribute their films much like 20th Century Fox does for Lucasfilm.
EDITOR'S NOTE: IN OTHER WORDS, PROSTITUTE THEMSELVES FOR ALMOST NO RETURN. (NOT THAT I HAVE A PROBLEM WITH PARAMOUNT NOT MAKING HAY OFF OF MARVEL'S CREATIVE LICENSES).
The company has identified ten characters & groups it will develop as potential feature franchises:
Captain America
Avengers
Nick Fury
Black Panther
Ant-Man
Cloak and Dagger
Dr. Strange
Hawkeye
Power Pack
Shang-Chi
The "new" company hopes to release its first film in the summer of 2008. Marvel Studios' Avi Arad said they are looking to quickly hire writers and directors for the various productions.