Wednesday, some Televsion news
Holly Sets Sail for NCIS
CBS has signed actress Lauren Holly for a recurring role on NCIS.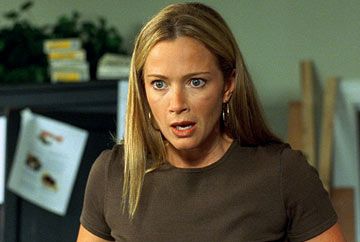 Holly "will play the love interest of Special Agent Leroy Jethro Gibbs (Mark Harmon). Her character will appear in the first episode of the season as Jenny Shepard, the new boss of the Naval criminal investigative unit where Harmon's character works.
EDITOR'S NOTE: JUST THE FIRST EP, OR AS AN ON-GOING CHARACTER? SHE'S A WEE BIT YOUNG FOR HIM, BUT THEN HE'S HOLDING UP REALLY REALLY WELL FOR AN OLD DUDE.
An Alien in Miami?
Former "Roswell" star Brendan Fehr - haven't seen much of him since UPN took an axe to the show, have we? - has joined the cast of "CSI Miami".
Fehr made the announcement on his official site, saying : "
I have taken a recurring gig on CSI:Miami as the new A/V Tech. Name. Dan Cooper. I've shot the first 2 episodes of the season and am scheduled to do the 3rd. It's just a recurring gig, one or two scenes a show, every couple or 3, 4 shows. It's been alot of fun and just saw Adam today for the first time and we had a nice talk since we haven't in awhile. I figured I would just keep all you up to date really since well you like to be. It's an open contract meaning they just call when they need me and I'll go when I can type deal. It's actually a really sweet gig in terms of the show, the quality and the amount of time required of me. I can still pursue movies and films since it's just episode by episode contract"
.
Fehr's latest on-screen stint was in the film "The Long Weekend", opposite Chris Klein, which was released in Spain (yup, just Spain) last week.
EDITOR'S NOTE: LET'S NOT PICK ON SPAIN. THEY HAVE…..UMM…GOOD OLIVES.
CBS swings into 'Monkey' for midseason
CBS has given an eight-episode midseason order to the Sony Pictures TV/Paramount Network TV dramedy "Love Monkey."
The series, created by Michael Rauch and executive produced by Rauch and Mark Johnson, revolves around four friends who are in various stages of dating and marriage, as seen from the perspective of one of their single friends who is an executive in the music industry. "Love Monkey's" ensemble cast includes Thomas Cavanagh, late of NBC's "Ed," Judy Greer and Jason Priestley.
"
This has been a passion project here at the company ever since we read the script,"
said Russ Krasnoff, president programming and production at Sony Pictures TV
EDITOR'S NOTE: OF COURSE, HE SAYS THAT ABOUT ALLLLL THE GIRLS.
New Cast Members for 24
Fox has cast three new faces for the fifth season of 24. Jean Smart, Brady Corbet and Connie Britton will join Keifer Sutherland (Jack Bauer) as he works to "save the world from yet another dastardly conspiracy."
EDITOR'S NOTE: I STILL HAVEN'T WATCHED THIS PAST SEASON. SO I TAKE IT WE SURVIVED DAY 4?
Though there is no confirmation yet Sutherland will be back for "Day 5" of the series, most are expecting he will. But it has been announced that Gregory Itzen (President Logan) and Carlos Bernard will return this fall.
Jean Smart will play the first lady, while Connie Britton will be Bauer's new love interest. Britton's son will be played by Brady Corbet.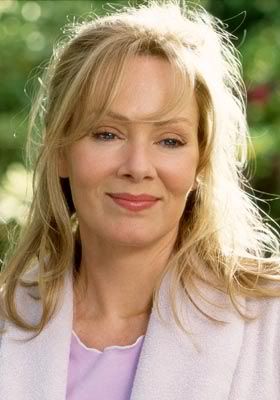 The fifth season will kick-off with a four-hour, two-evening event in January.
EDITOR'S NOTE: SO…NO RUSH TO GET CAUGHT UP.
Uni decides it's 'Time' for TV
After selling more than 60 million units on DVD and VHS, Universal's "Land Before Time" franchise is about to branch into another direction: TV.
The series of direct-to-video sequels to 1988's "The Land Before Time," directed by Don Bluth and executive produced by George Lucas and Steven Spielberg, has sparked the development of a new animated TV series that is slated to debut on the Cartoon Network in first-half 2007. Production has begun on 26 episodes of the "Land Before Time" series, the first project from Universal Studios Home Entertainment's new family entertainment label.
After the series airs, episodes will be released on DVD.
E! unwraps new feature package after SPT deal
E! Entertainment Television has acquired a movie package from Sony Pictures Television, marking the first feature film acquisition for the cable network.
The titles in the package include "Mystic Pizza," "Fargo," "Desperately Seeking Susan" and "The Birdcage."
"Fargo" will be the first of the titles to debut; it's set to air the week of Aug. 22.
The acquisition is part of E!'s long-term plan to expand its programming beyond the network's typical fare, said Salaam Coleman Smith, senior vp programming at E! and Style Network
EDITOR'S NOTE: PLEASE TELL ME NONE OF THE FLICS ARE INTRO'D BY JOAN AND MELISSA? (SHUDDER).

Amick in as sister in-law on 'Freddie'
Madchen Amick has joined the cast of ABC's new domestic comedy "Freddie," starring Freddie Prinze Jr. Amick ("Twin Peaks") will play the role of the lead character's impulsive sister-in-law.
She replaces actress Megyn Price, who played the role in the series' pilot.
"Freddie," from executive producer Bruce Helford and Warner Bros. TV, is set to bow on ABC this fall in the Wednesday 9:30 p.m. time slot
EDITOR'S NOTE: EST, I PRESUME.