Star Wars Science, and some nifty pics
EDITOR'S NOTE: IF YOU TAKE GOOD NOTES AT TODAY'S LESSON, YOU GET GROOVY PHOTO TREATS.
EDITOR'S NOTE: A NOW, ANOTHER INSTALLMENT IN OUR EDUCATIONAL FEATURE ON THE DWEEBLETTER. (LOOK DWEEBPAL MARGARET….GEOLOGY STUFF!)
Finding Utapau Sinkholes on Earth
In
Star Wars: Episode III Revenge of the Sith
, General Grievous fled to Utapau after a failed attempt to kidnap Chancellor Palpatine from Coruscant. To this unusual planet dotted with enormous sinkholes, General Obi-Wan Kenobi travels in hopes of capturing Grievous and finally ending the Clone Wars.
The planet of Utapau itself is dry and desert-like, but at the bottom of the sinkholes are pools of water. Many of the intricate cities that stretch deep into caves and crevices beneath the planet's surface use this water its citizens and native wildlife, including Obi-Wan's trusty varactyl -- Boga.
However you don't need to travel to a galaxy far, far away to see a real sinkhole in action.
Here on Earth, numerous sinkholes exist (to some people's dismay) right in the middle of suburban neighborhoods in Florida, Texas, Alabama, Missouri, Kentucky, Tennessee and Pennsylvania!
What exactly is a sinkhole?
Sinkholes are a geological feature that commonly appear in areas where the rock below the surface of the land is made from substances like salt beds, limestone, carbonate rock (which is referred to as a karst landscape) that can be dissolved by ground water flowing through them. This rock can also be weakened by acidic rain. When these rocks dissolve, large spaces develop underneath until it gets too big and the land above the gap collapses. Naturally-occurring sinkholes are also created by long periods of drought, or when caves with underground streams naturally give way.
But sinkholes aren't always Mother Nature's fault. Sinkholes can also result from human activity whether it be the collapse of old mines, or often by water mains or sewer systems that break when old pipes can't handle the water pressure. When construction begins for new housing developments and business parks in otherwise undisturbed areas, overpumping and relocating ground water can also provoke a rash of sinkholes.
Can you live in a sinkhole like Tion Medon in
Revenge of the Sith
?
In real life, the only thing living inside inactive sinkholes are insects, plants, birds, burrowing animals and wetland creatures (if water is present).
However, it is relatively safe for people to live near and around sinkholes as long as they aren't used as dumping grounds for trash. In the past, farmers used sinkholes to bury garbage, but stopped when they soon realized the trash was polluting the ground water. Keeping mindful of what pollutants may drain into a sinkhole and end up in the drinking water from wells, many communities living near sink holes ask residents to restrict the use of fertilizers or pesticides on their lawns to non-toxic varieties.
Is there anything good about sinkholes?
If you ask someone who's home or car just got swallowed up by a huge sinkhole, he probably wouldn't be too fast to give you the positive side to sinkholes.
EDITOR'S NOTE: BUT IF YOU DON'T

LIKE

THE GUY WHOSE CAR GOT 'EATEN', WOOHOO!!!!
But believe it or not, there are. After sinkholes occur, they can often times trap water from the surface (from flooding or rainfall) and can create new much-needed habitats for wildlife such as ponds, lakes and wetlands.
If you would like to learn more about sinkholes, please visit your local library for more detailed books on sinkholes around the world.
EDITOR'S NOTE: WELL I THINK WE ALL SHOULD RUN RIGHT OUT AND DO THIS!

EDITOR'S NOTE: I JUST NEVER GET TIRED OF THE WONDERFUL PICS FROM THE STAR WARS FLICKS. AND THE CONCEPT ART. (SO I JUST RE-UPPED MY 'HYPERSPACE' SUBSCRIPTION TO KEEP THIS LOVELY STUFF FLOWING OUR WAY. YOU CAN THANK ME….OR SEND CASH CONTRIBUTIONS….LATER).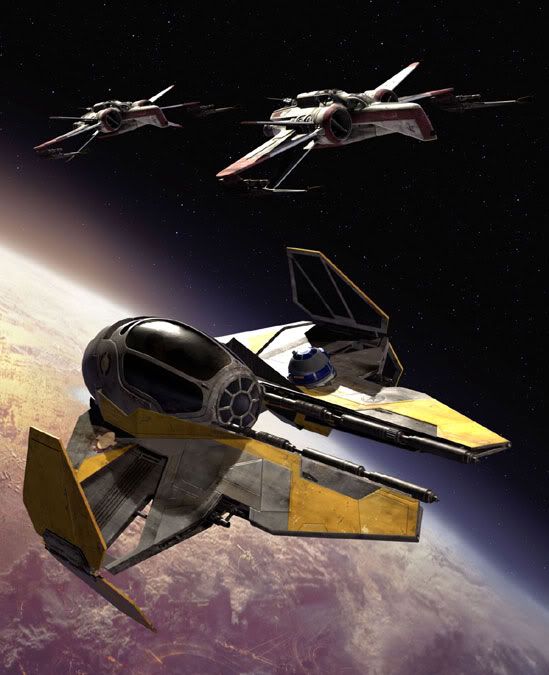 Anakin Skywalker's Jedi starfighter leads an element of ARC-170 fighters on patrol high over Coruscant.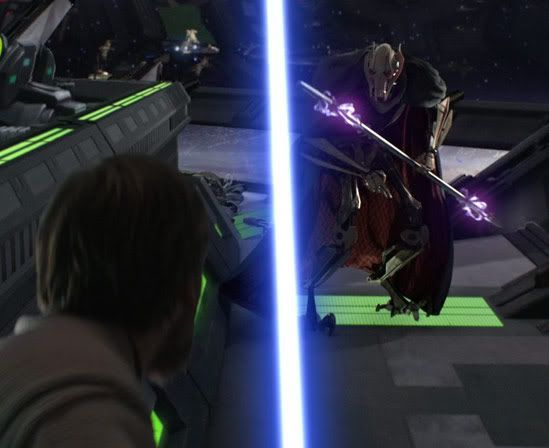 Obi-Wan Kenobi (Ewan McGregor) tries to stop General Grievous from fleeing the crippled Trade Federation cruiser.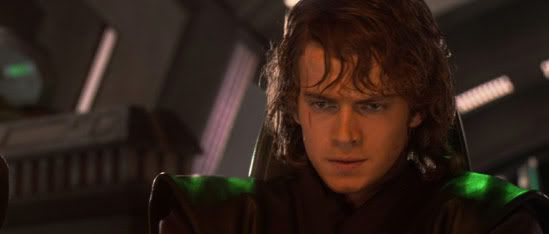 Anakin Skywalker (Hayden Christensen) struggles with the bucking controls of the tumbling Invisible Hand cruiser.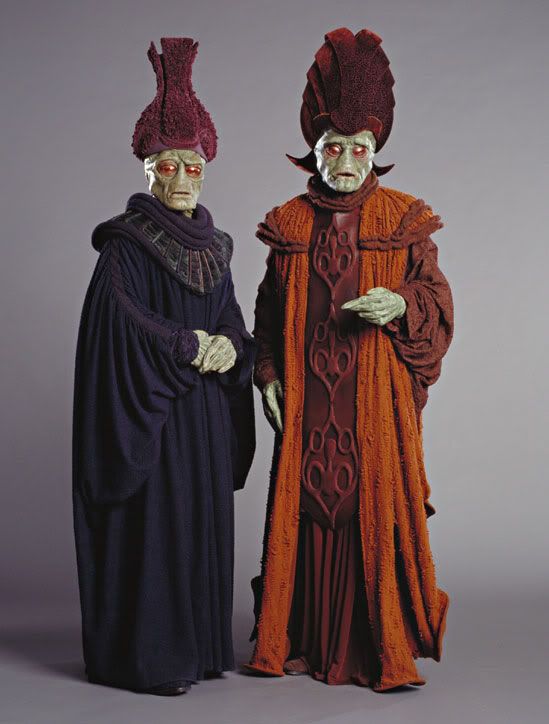 Over a decade after their initial pact with a Sith Lord, Rune Haako (Sandy Thompson) and Nute Gunray (Silas Carson) finally get what's coming to them.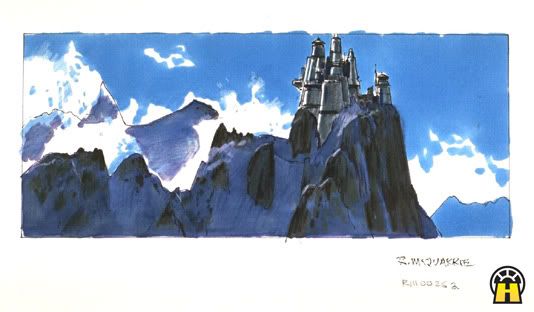 This early Ralph McQuarrie concept had the Rebel fortress on Hoth housed in an abandoned castle.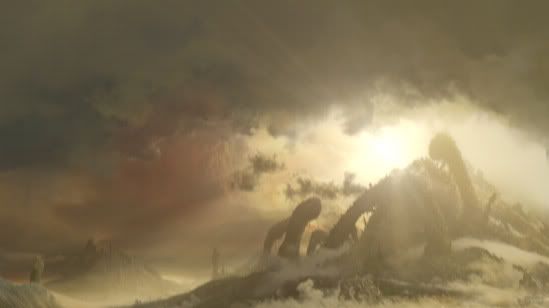 This digital matte painting captures the dramatic skies and distant landscape of the exotic world of Felucia.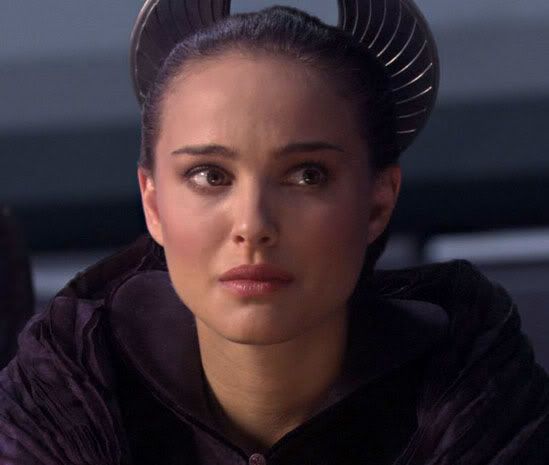 Senator Padmé Amidala (Natalie Portman) laments the enthusiastic cheers in support of the First Galactic Empire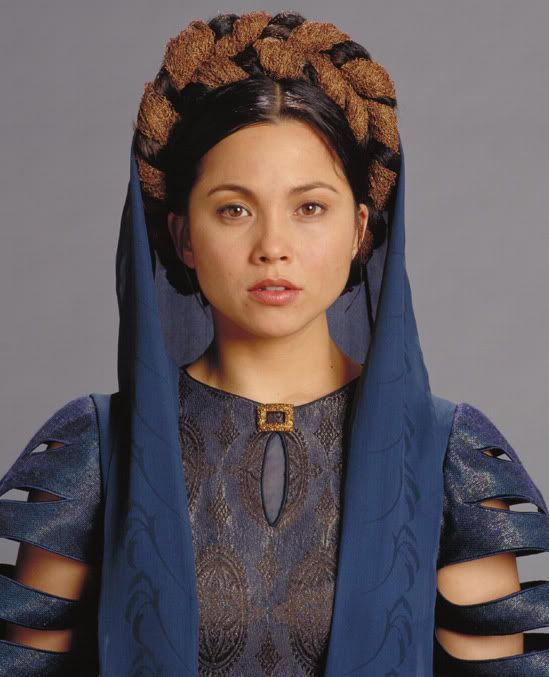 Rebecca Jackson Mendoza plays Queen Breha Organa, Princess Leia's adoptive mother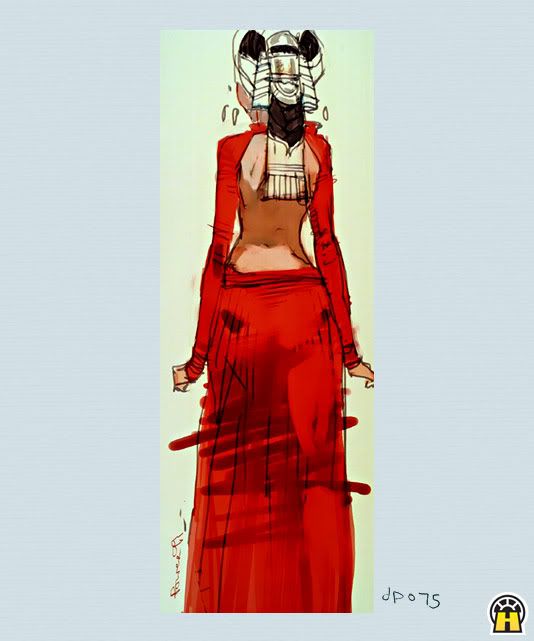 Artist Dermot Power digitally painted this sketch of a fiery red dress with an open back -- part of Padmé's more procovative lake retreat collection in Attack of the Clones.