Sneaking in a NON-Oscar post....Harry Potter
EDITOR'S NOTE: THOUGHT WE'D SLIP IN THE OCCASIONAL

NON

-OSCAR POST THIS WEEK....JUST TO KEEP OUR HAND IN.....
JK Rowling updates official site
Commenting on the progress of Book 7 in her diary:
This always happens. I make a plan, it looks nice and neat, then I get to actually write the book and realise that Harry can't possibly do all that in just one chapter. So what I thought were going to be two chapters have now become four. I still don't think the book will be as long as 'Phoenix', but if that keeps happening... no, it won't. I'm looking at the plan, and it can't. Surely. Please
.
EDITOR'S NOTE: BOOK

7

!!!! GIGGLING AND DROOLING.....
First pictures from OOTP set
Expecto-Patronum.com
has received two photos from the
Order of the Phoenix
filming area.
In these pictures you'll see Hagrid's Hut, which was clearly under construction at the time these were taken.
- Close-up of Hagrid's Hut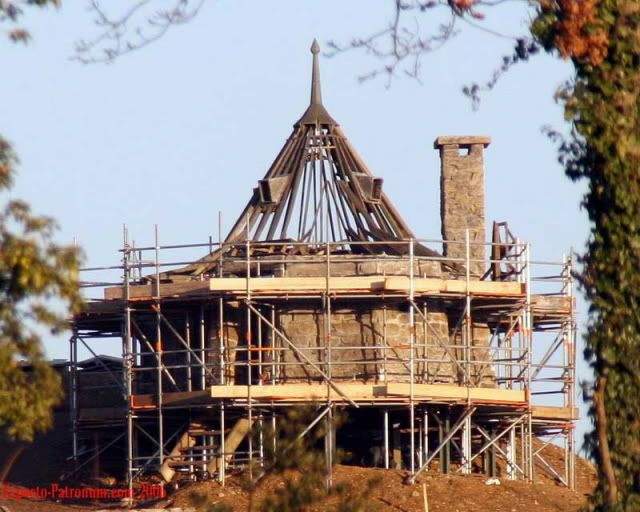 - Wider shot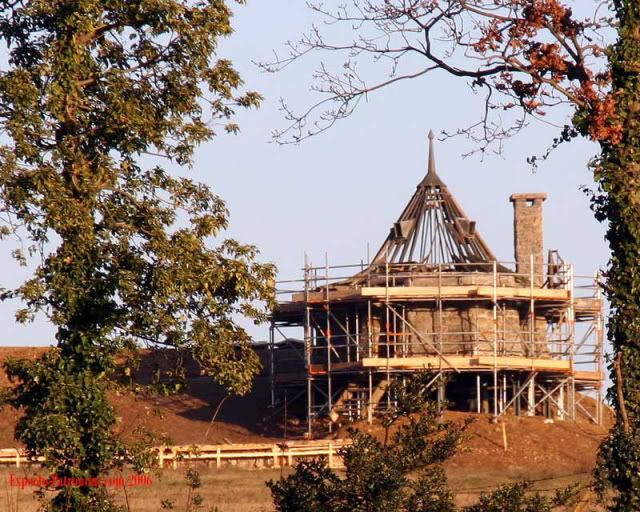 Many more pictures will be coming in over the next several months as
OOTP
filming takes place throughout England.