Star Wars and Disney, weekend ONE
EDITOR'S NOTE: THIS PAST WEEKEND WAS THE FIRST STAR WARS WEEKEND AT DISNEYWORLD. (ONCE AGAIN,

WITHOUT

YOURS TRULY IN ATTENDANCE. SNIFFLE).
BUT MY BROTHER AND SISTER-IN-LAW AND THEIR KIDS WENT. AND MY WONDERFUL SISTER-IN-LAW (BOY MY BROTHER MARRIED UP!) SCORED ME A VERY HARD TO GET DARTH MICKEY! YAY SISTER-IN-LAW!!! (NOT QUITE AS GOOD AS BEING THERE MYSELF, BUT WE DO THE BEST WE CAN).
HERE'S A REPORT FROM A DWEEB WHO GOT TO GO THERE, AND SOME PICS:
Disney's Star Wars Weekends Report
Iskra writes:
I spent my past three days (May 20-22) at Star Wars Weekends at Disney MGM-Studios.
It is usually a pretty cool event but with the added value of ep3 opening the force in the air was tangible!
John Goodson and Daniel Logan were this weekend's special guests.
Several characters were roaming the park. This year's additions were Ep3 Anakin and a new Emperor.
The park was divided into an Imperial Sector and a Rebel base.
You couldn't even get into Tatooine Trader's. The lines was up to 4 hr lines. I don't think Disney was expecting the overwhelming demand. This year's merchandise was pretty cool too. Lot's of pins and exclusive shirts and there was even a limited edition Darth Mickey!
EDITOR'S NOTE: AND MY SISTER-IN-LAW STOOD IN LINE FOR HER QOTD SISTER TO SCORE ONE OF THESE VERY-HARD-TO-GET TOYS! (DID I

MENTION

THAT MY BROTHER MARRIED WELL?)
Being a family park, the most popular event was the Jedi training Academy. 30 little kids get up on stage and get taught the ways of the force by a local Jedi (I guess Vader missed him in the temple). At the end they get to battle Vader and Maul. I have to say it is quite amusing to watch little tots taking on a 6 ft. man in black. Darth Maul's costume is impressive.
Lots of people were in the park in costume which was pretty confusing considering where we were. With the local 501st taking part there were Jedi and troopers everywhere.
Another cool highlight which more people need to take advantage of is the Stars of the Saga show. It is a talk show like format, very much like Celebration's mainstage.
Goodson and Logan had some great stories to share. John Goodson has worked on all three prequels as well as War of the Worlds and the Island. He told a great story about always wanting to work at ILM as a kid then finding himself face to face with Lucas discussing the inner workings of the Millennium Falcon.
Daniel Logan was pretty funny.Remember he is 17 and pretty much thinking about girls 24-7 (we've all been there) but when we got him talking about Ep2 he had some great stories too. Must be pretty cool to wake up as Boba Fett everyday. He attended the NY premier (May 12th) and said that (SPOILER ALERT) when Mace went down he was the only one in the theater clapping furiously. Samuel Jackson leaned forward and looked over to see who was clapping at his demise and when he saw it was Daniel just smiled.
Good stuff!
Next weekend is Rob Coleman who should have some great stuff to say about Yoda. Peter Mayhew is also attending and since Coleman directed the Wookiee scenes, I think we'll get some great stories and maybe hear about what didn't make the film.



"Star Wars is broader than a single movie

," says Lynn Fox, a LucasFilm spokeswoman. "

Parents know that Star Wars has been a positive influence."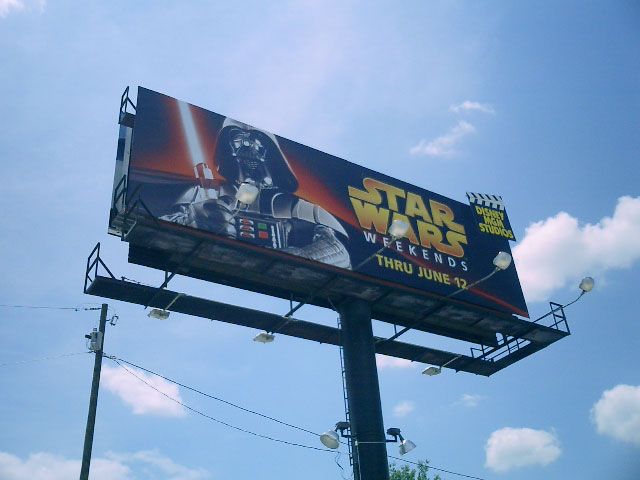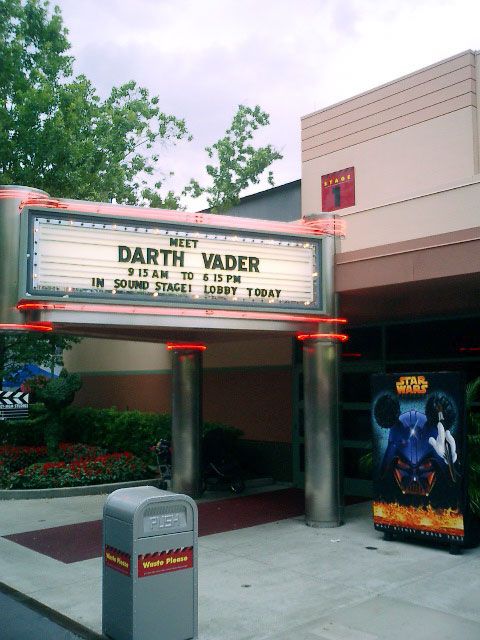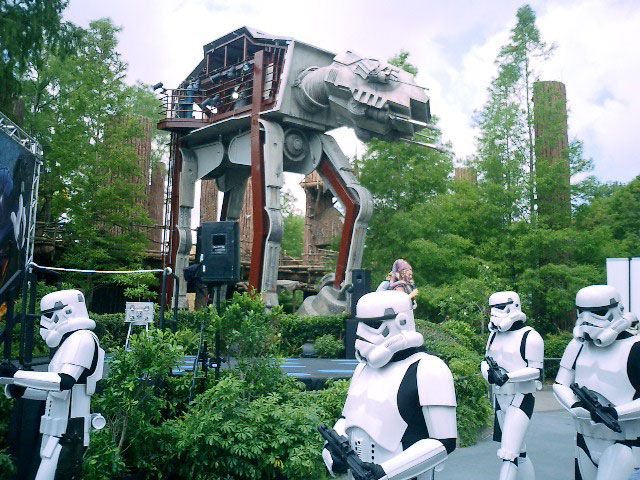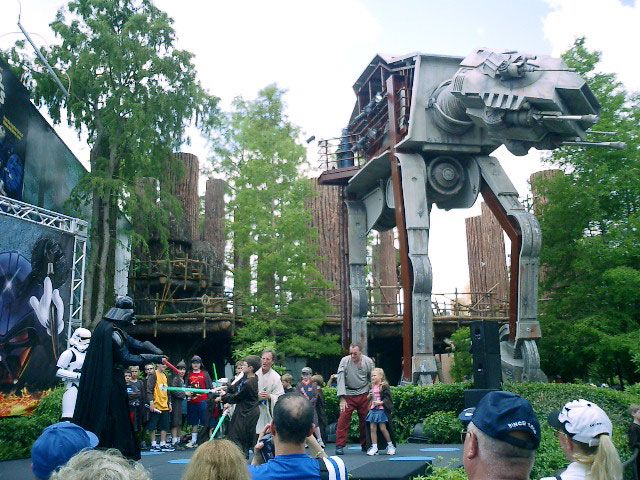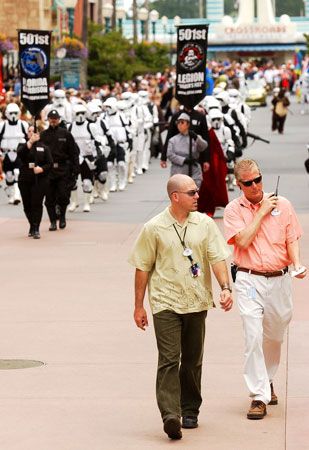 EDITOR'S NOTE: PARADE OF STORMTROOPERS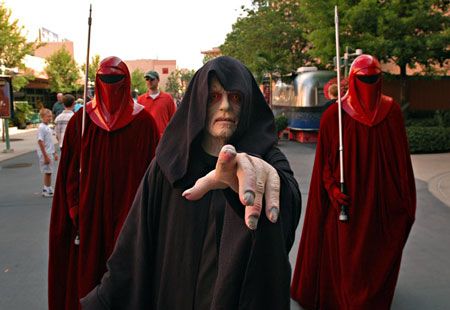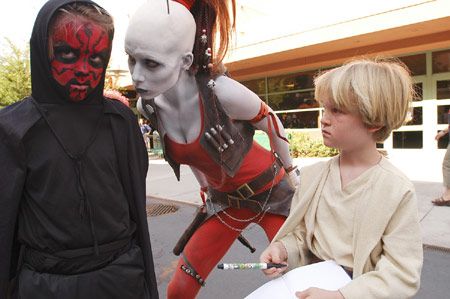 EDITOR'S NOTE: AWWW....LOOK AT THE WIDDLE BABY MAUL!